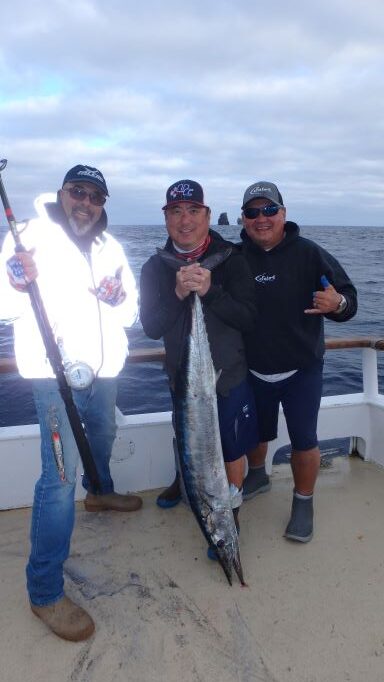 Day 4 WAHOO!!!
Hello everyone, well today started out a bit slow, we did put a few Yellowfins in the hole, but to our surprise, it was a day of WAHOO.
Now don't get me wrong, it was tough in the morning, but around 11:30 hours, we got busy. We had one angler go 1 for 8, meaning getting 8 bites, and only landing one Wahoo. I was on the tank, taking a photo, and I would see a few of our anglers, trying to set the hook. "Yes, we went over that with them."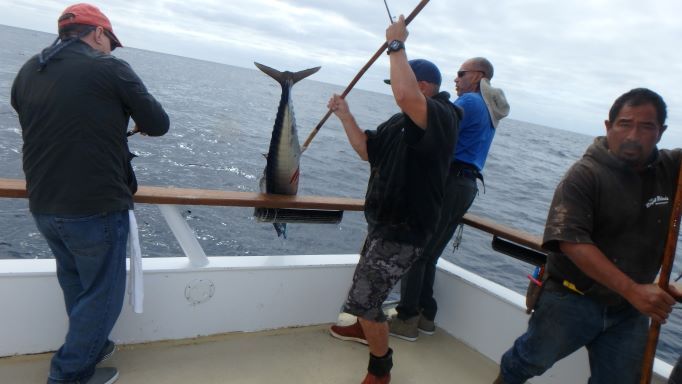 But when your excited, I guess you just forget how to fish. All the Wahoo are beautiful fish, most are in the 35-to-45-pound range, with a few going over 50+. We saw some Dorado out at the bank, making Mackerel, but they didn't want anything to do with us. We are headed in, and try our luck at some Yellowtail, Grouper, and other tasty fish.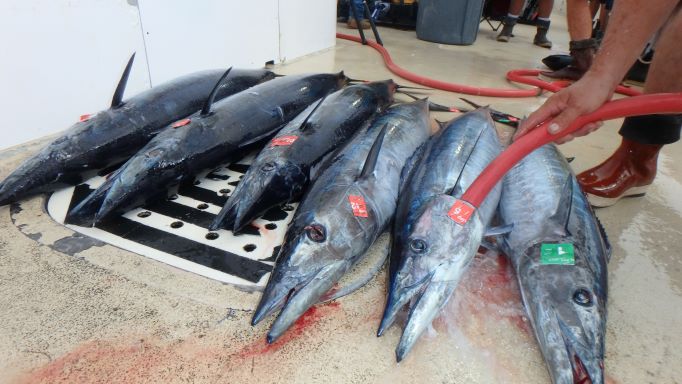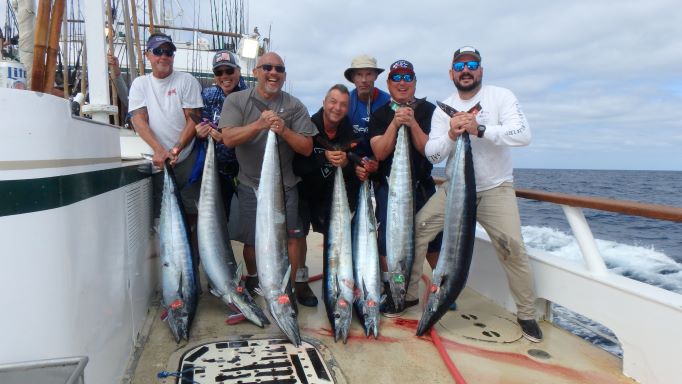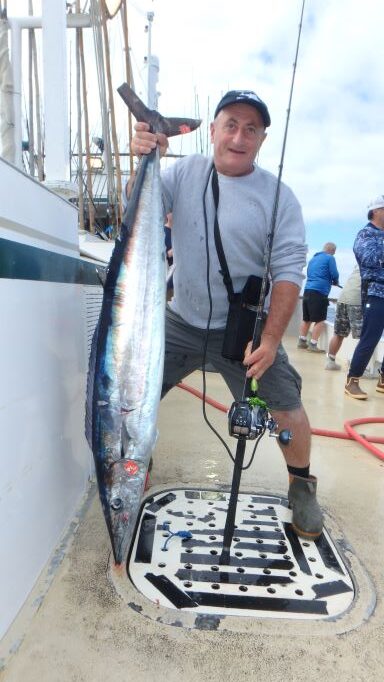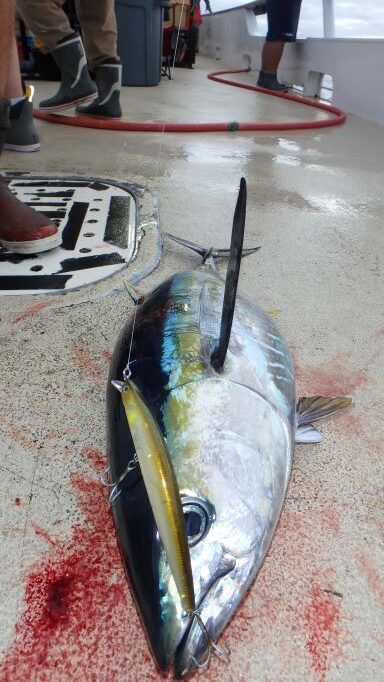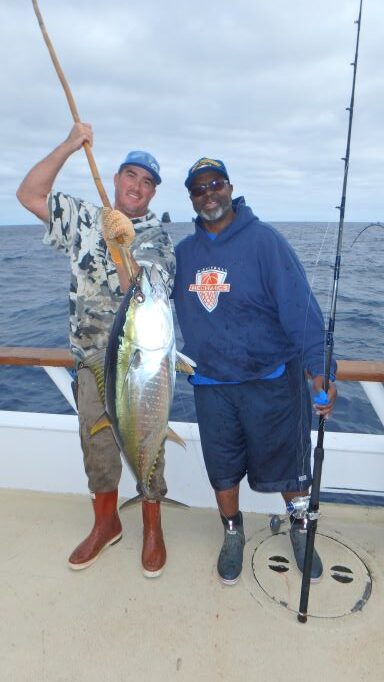 Weather continues to be good, with overcast skies, flat seas, but a bit chilly still. Not much more to say, just wish us luck. R/P living,
P.S. Special Shoot Out to Chloe Myrick, from Vacaville, California. Caught a special Wahoo for you today, big fish for a special kid. Scott
"BeNt RoDs 4 LiFe"