Day 3 First Day Of Fishing
Hello everyone, we arrived at our destination in the early morning hours. We drifted for about an hour, then we put the trolling jigs in. It started out slow, but we put together a decent day of Wahoo, Dorado, and Yellowfin tuna fishing for our group.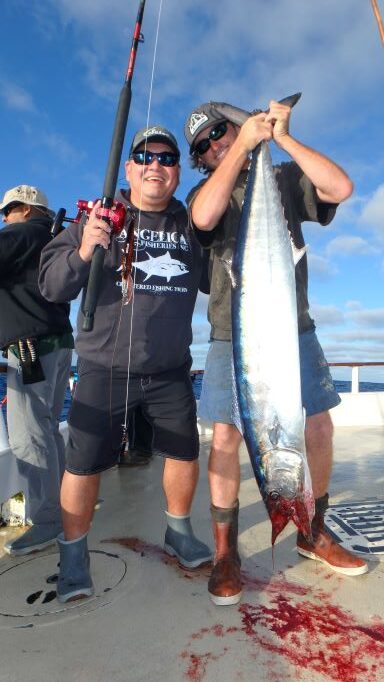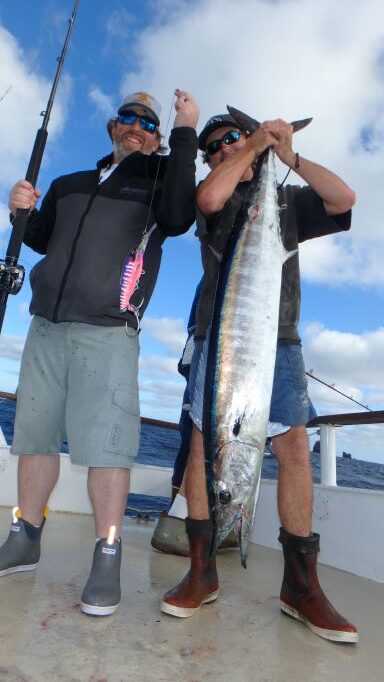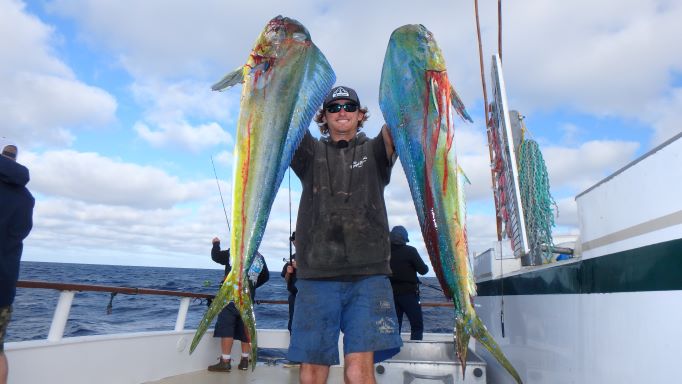 We had limit style tuna fishing, a handful of Wahoo, and a showing of Dorado. Most of the Yellowfin were in the 15–20-pound range, with a few in the 25-to-40-pound range. All the Wahoo were good ones, with the largest around 50 pounds. Lucky angler was Dave Marciano, with his personal best Wahoo, and yes, he took the RP shower with pride.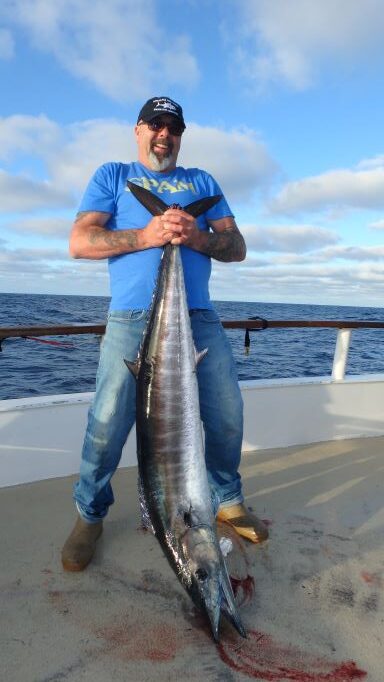 We also had a few first timers on the boat, and they were lucky as well, getting their first Yellowfin and Wahoo. We are trying to make a tank of Mackerel and use it later in the trip for Grouper and Sea Bass.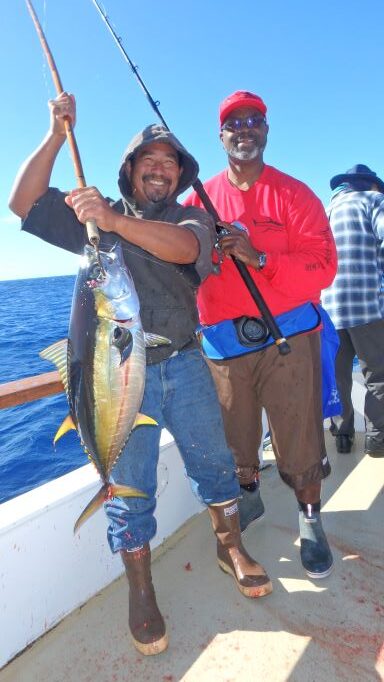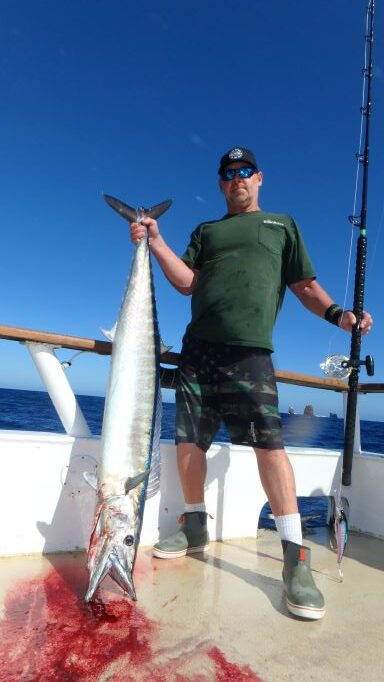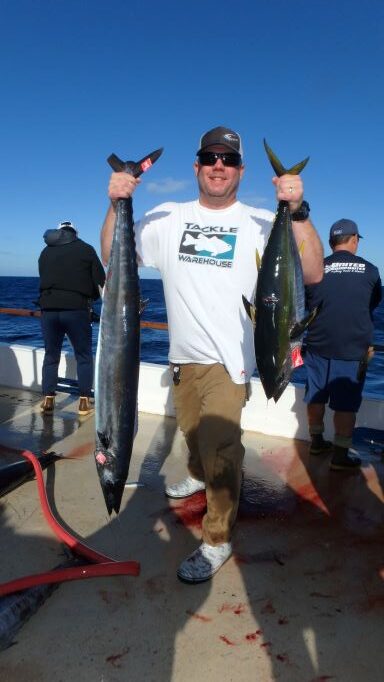 Weather is good, with 10-12 knots of breeze, some overcast, and sunny. Most of the crew kept their hoodies on most of the day, so it's not warm at all. Not much more to report, until tomorrow, wish us luck. Team R/p
"BeNt RoDs 4 LiFe"