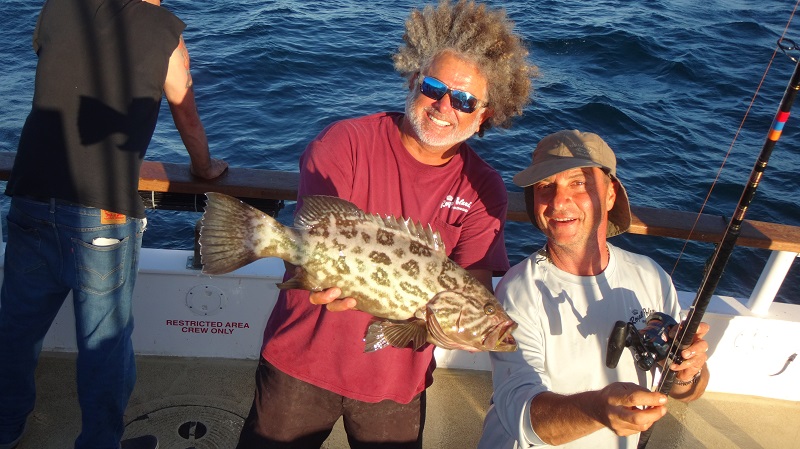 Hello everyone; Well today was just a fun day on the boat. The giants didn't bite, so we made the decision to make a move. We headed northeast, and what we found out was, that is just fishing.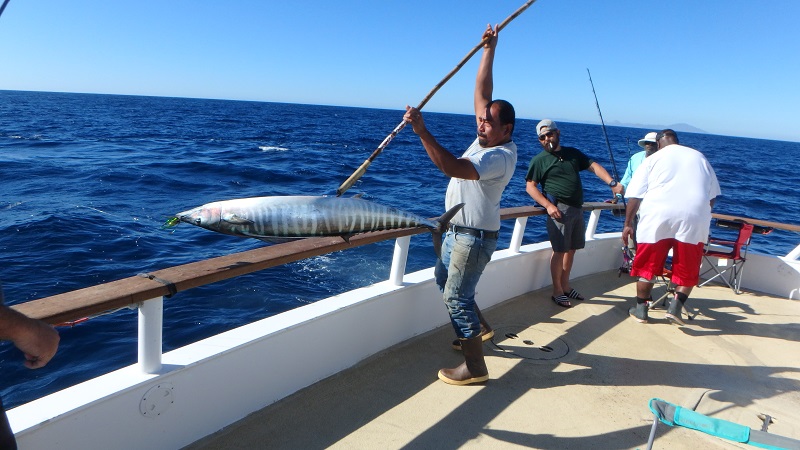 When we were fishing for the giants, you would have half the boat fishing at times, but when we stared catching Pargo, Sierra Mackerel, Yellowtail, and even Grouper, it was like our first day of fishing.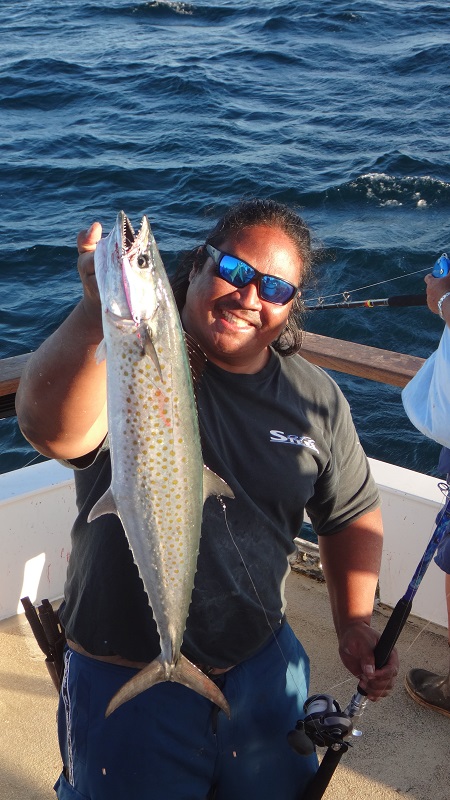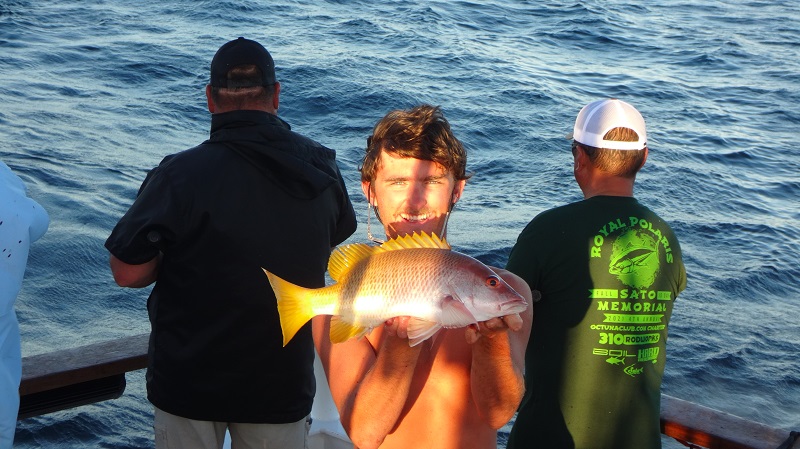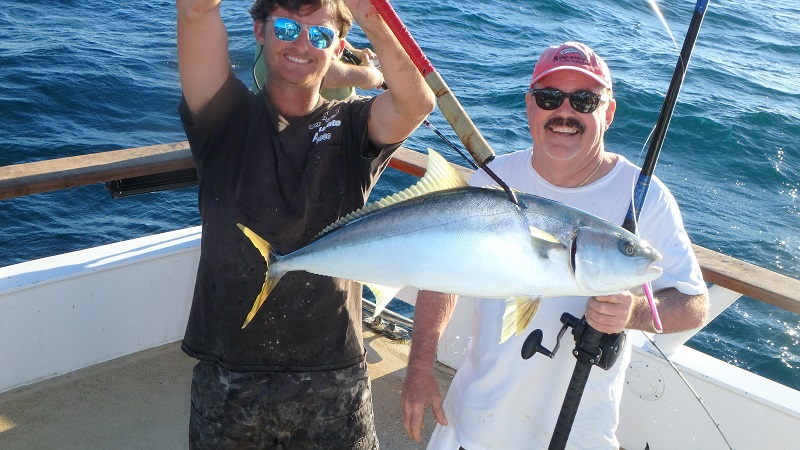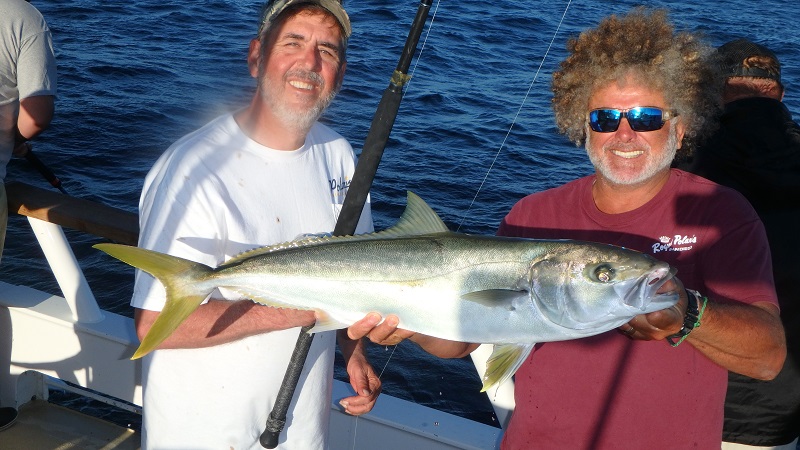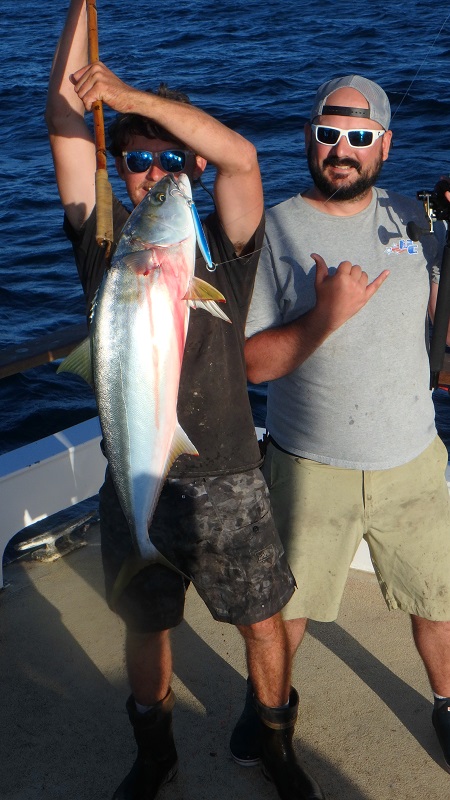 Everyone was at the rail, laughing, pulling on something, and it's just something about catching Pargo. It wasn't about the size, it was getting to catching these beautiful Red, great eating fish.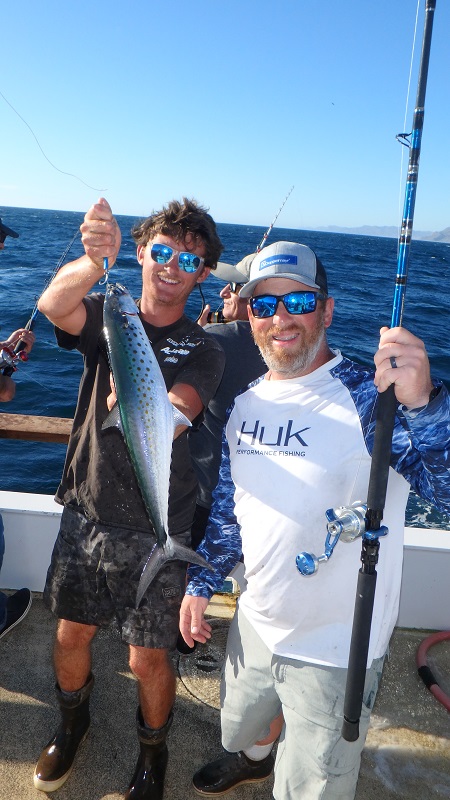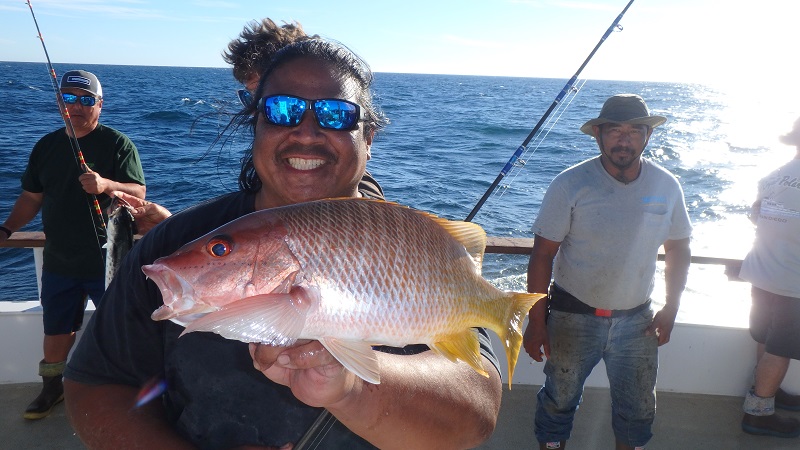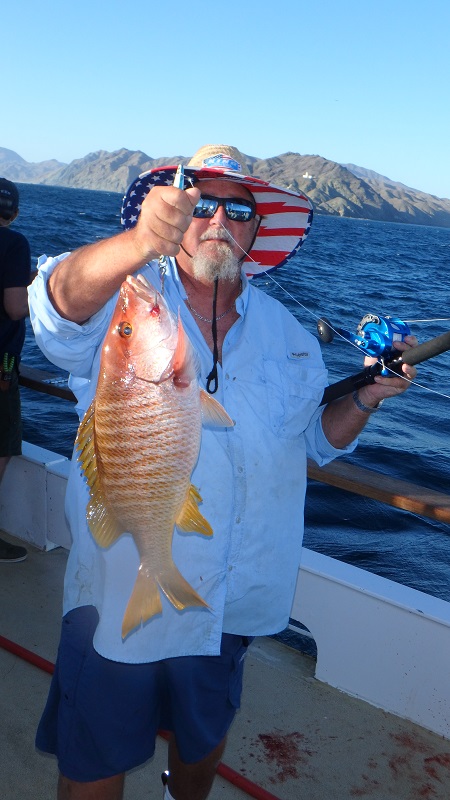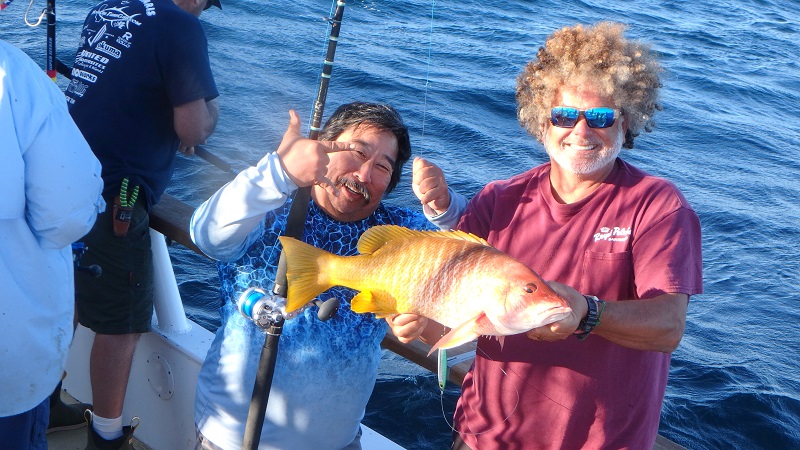 The decision was to stay and fish the night and start working our way north in the morning. What the night brought was another BARBEQUE. Even though Dave, cooked up a wonderful meal, it's something about a barbeque. Most of the passengers had dinner, but also enjoyed the wonderful delights of chef Steve and Zamir.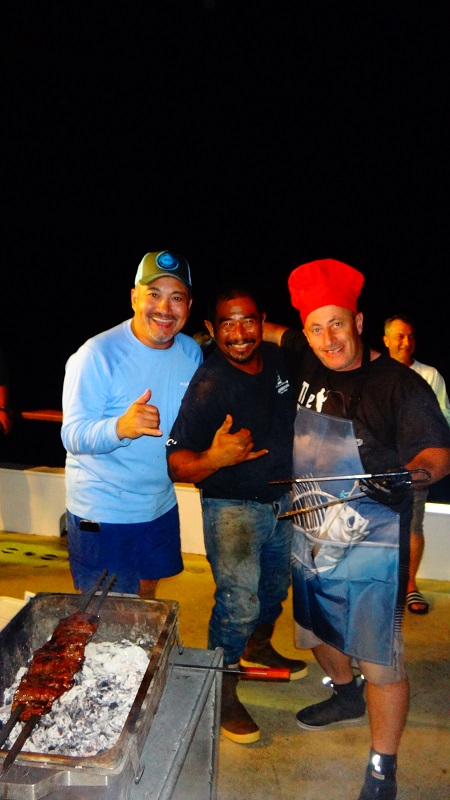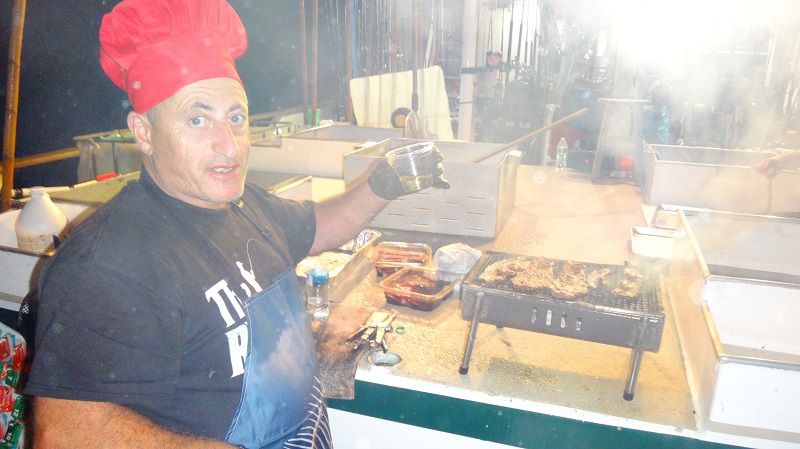 Around midnight, everyone called it a night and are in bed sleep, with their happy tummies ? Weather was good,? with 10 to 12 knots of breeze, so that keep the temperature down, so it was very comfortable. So, with that note, we will close for now, but we will try to keep you updated on our daily events Team R/p.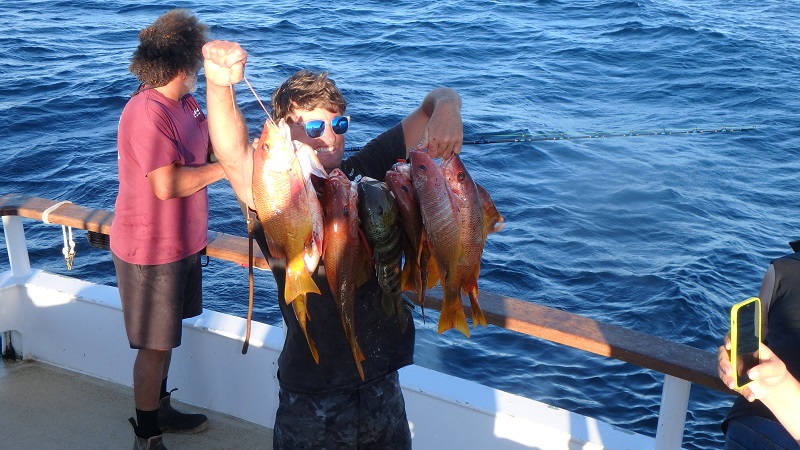 "BeNt RoDs 4 LiFe"?