Great Day; Well today was a great day of weather and fishing. We had limit style fishing on Yellowfin in the 18-to-30-pound range, with a few going to 40+. The weather was just beautiful, with flat seas, clear skies, and warm.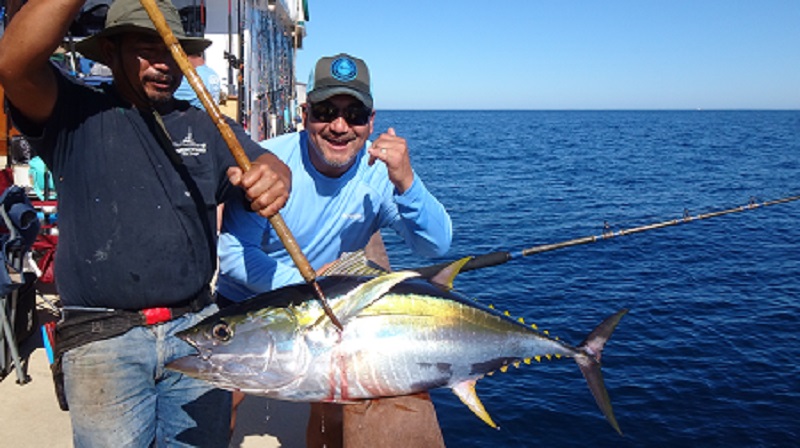 There was not secret on how to get a bite. Fly-line sardine was the ticket. It was not wide open, but a good steady bite. 5 to 8 going at times, then only a couple, but steady alday, until our anglers just had enough, and it was cocktail time.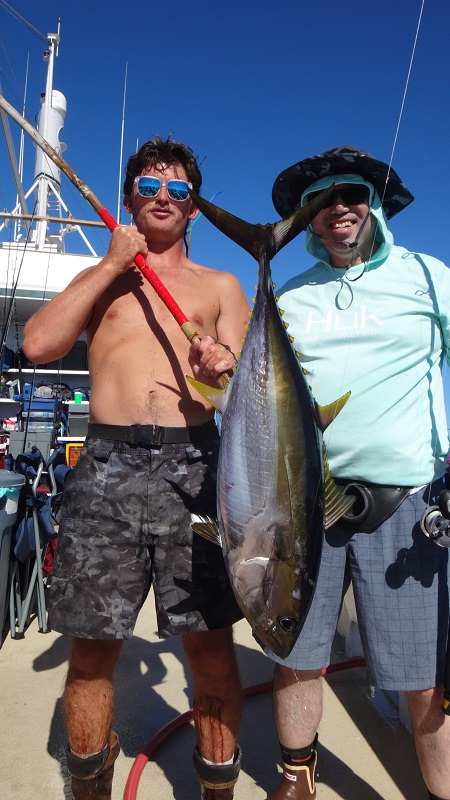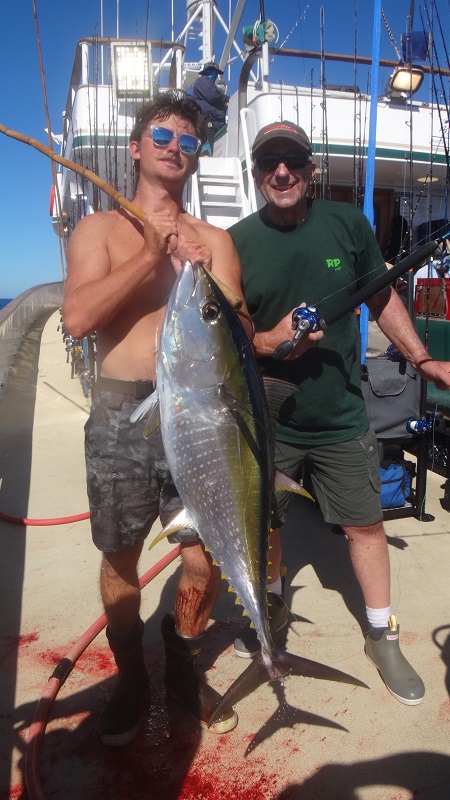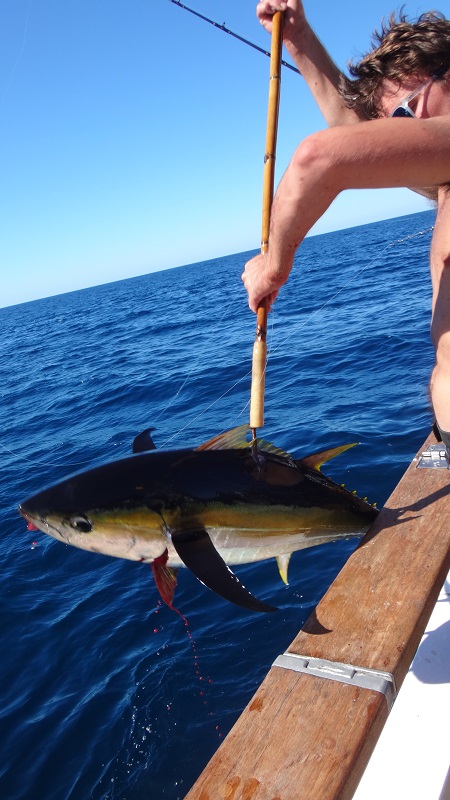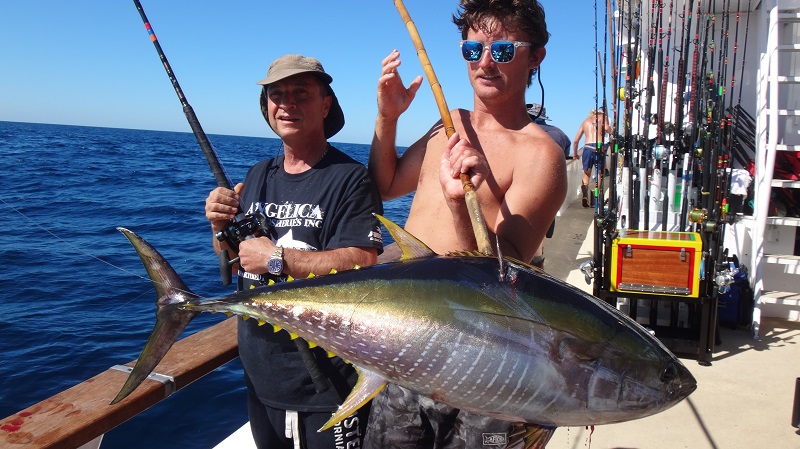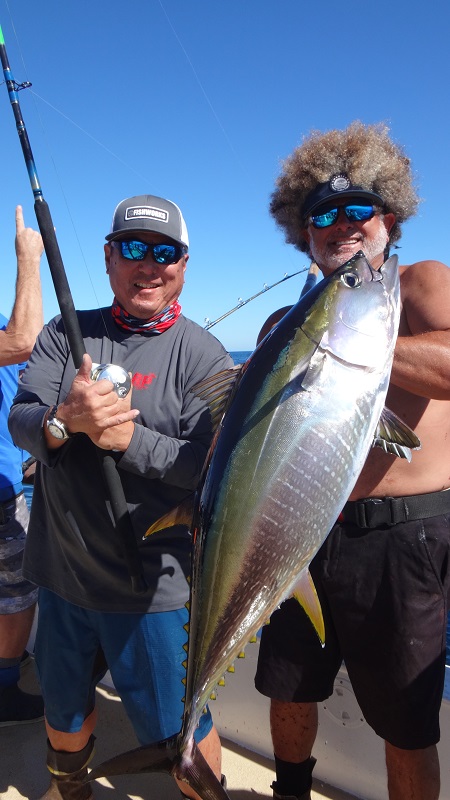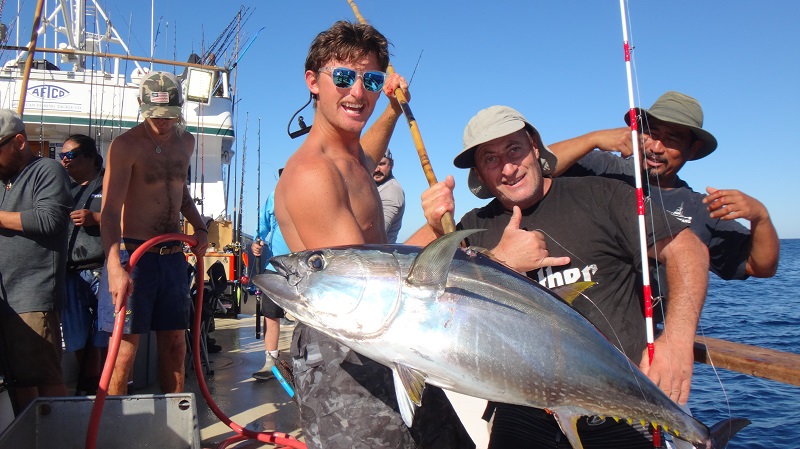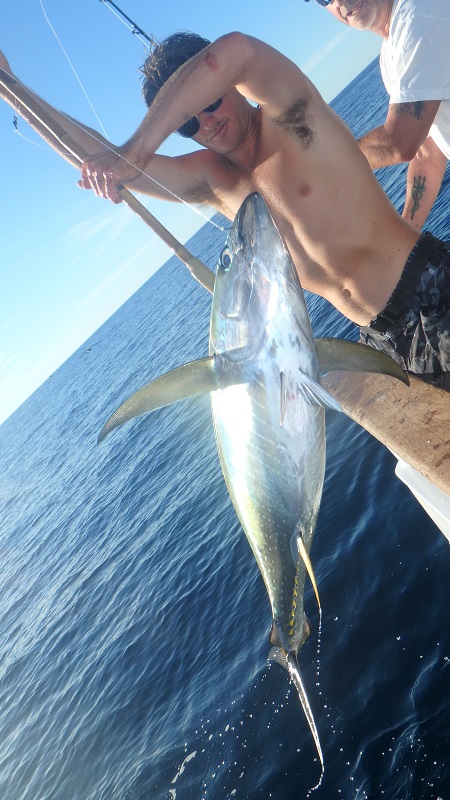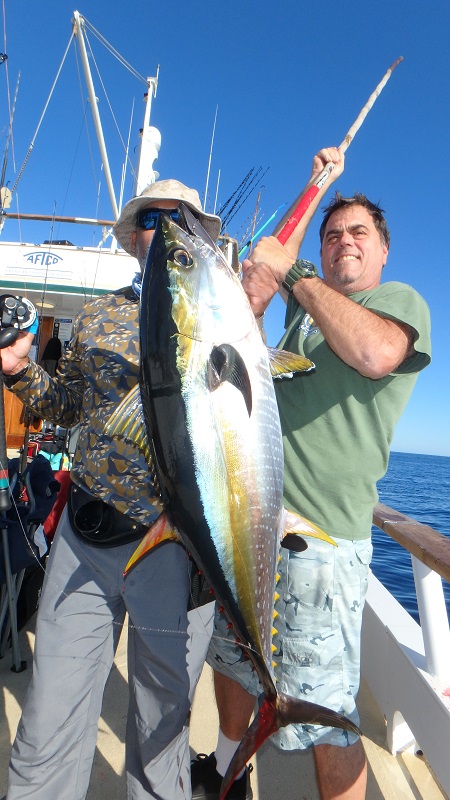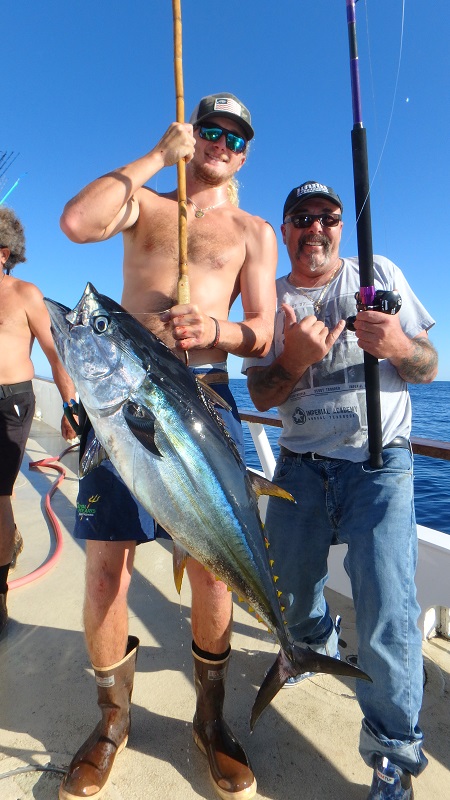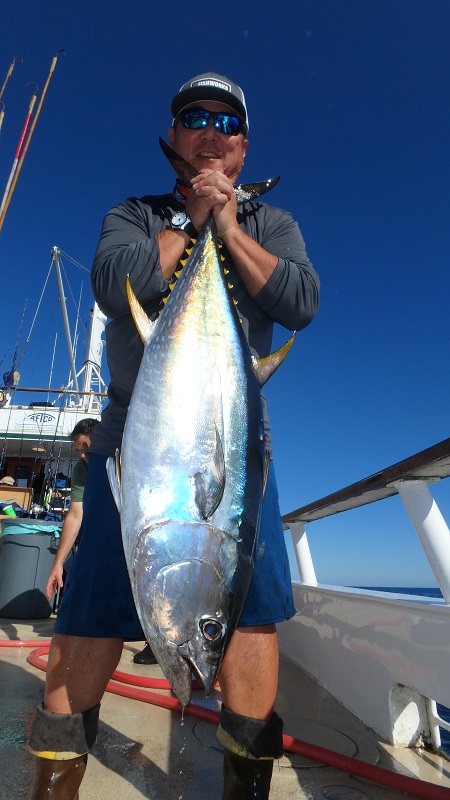 Not much more to say about today fishing, just we look forward to what tomorrow will bring. So with that note, wish us luck??. Team R/p.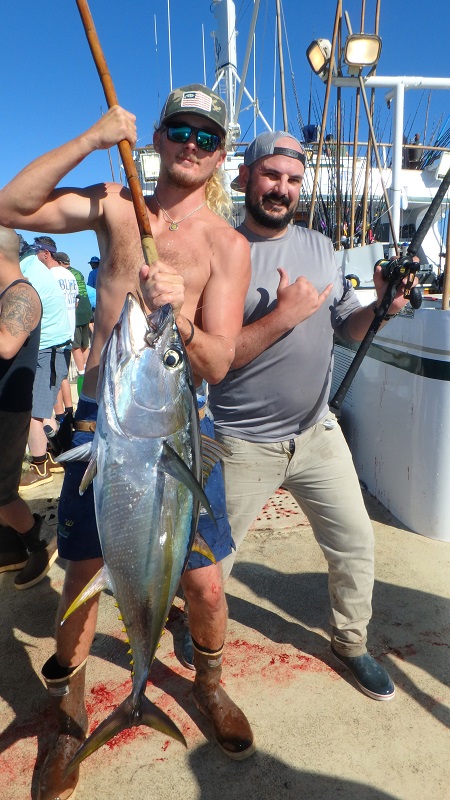 "BeNt RoDs 4 LiFe" ?