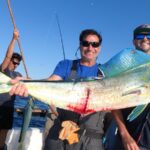 Hello everyone; Reporting for the world famous Royal Polaris. We had a Bang Bang day today, with limits of Yellowfin tuna, a few Dorado, and one Wahoo.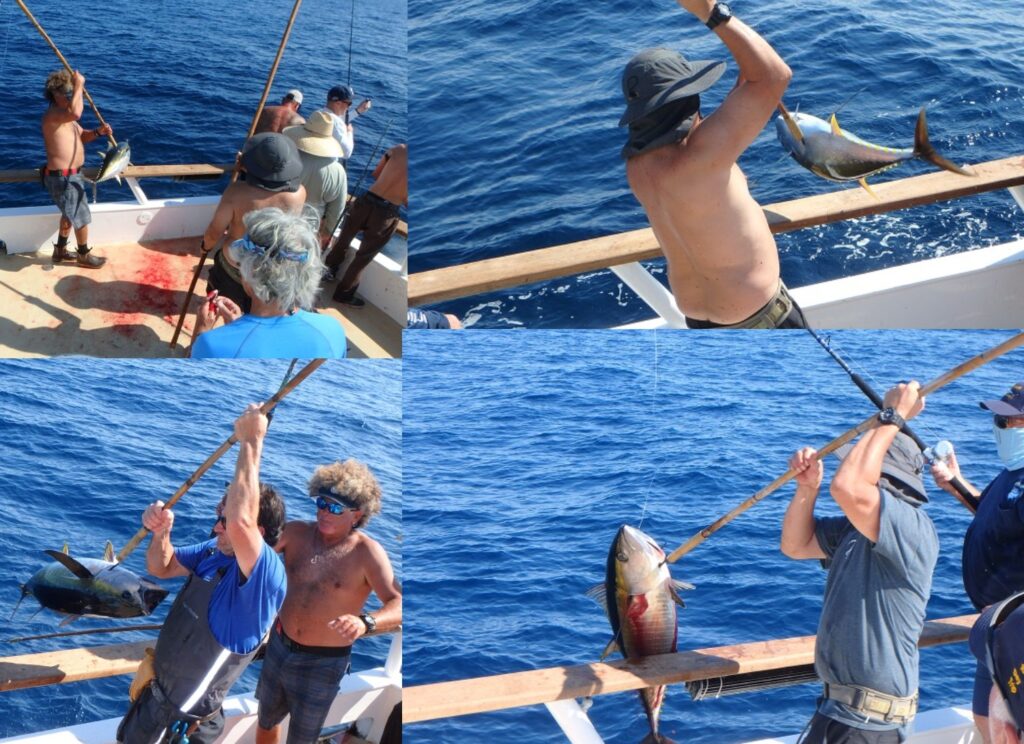 The Yellowfin started off in the 18 to 22 pound range, but by the end of the day, most of the fish caught were in the 25 to 40 pound range. Just beautiful fish for the ridge.? Wonder how long will it last, hopefully a while.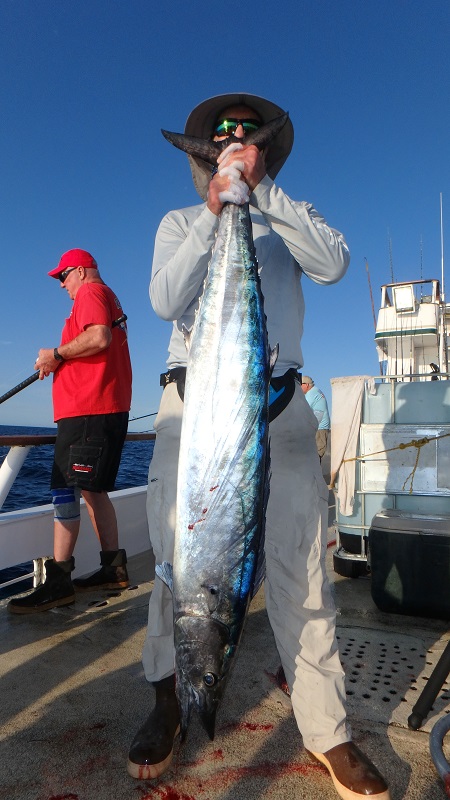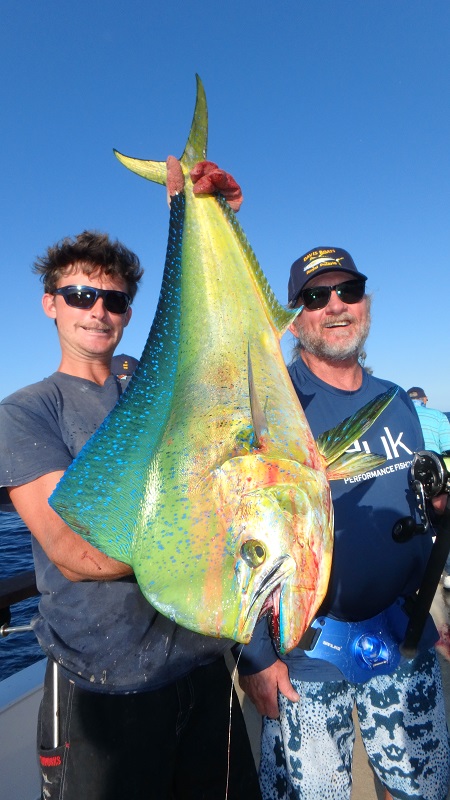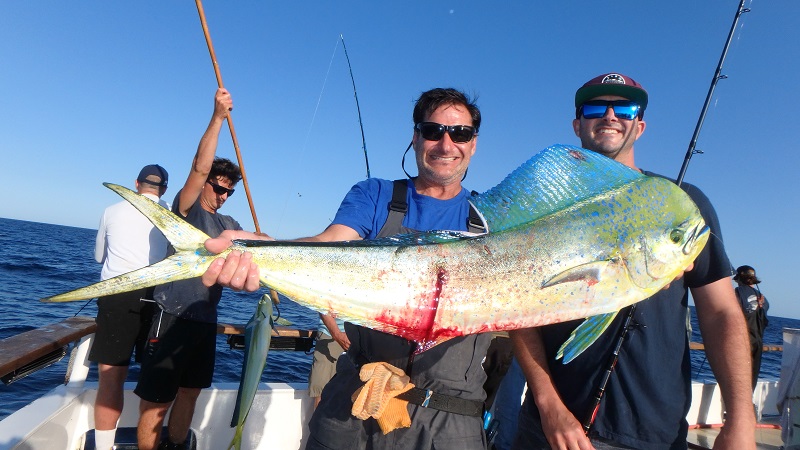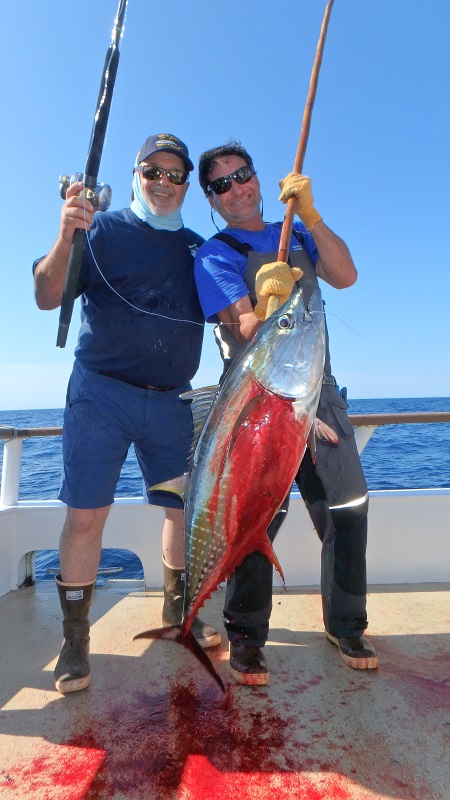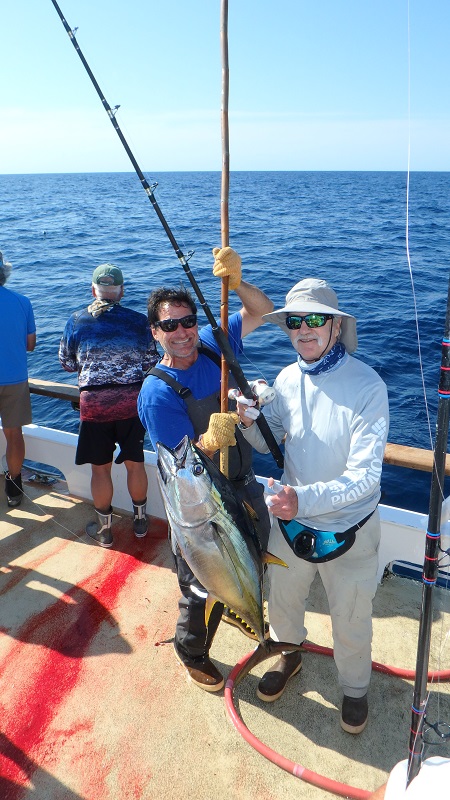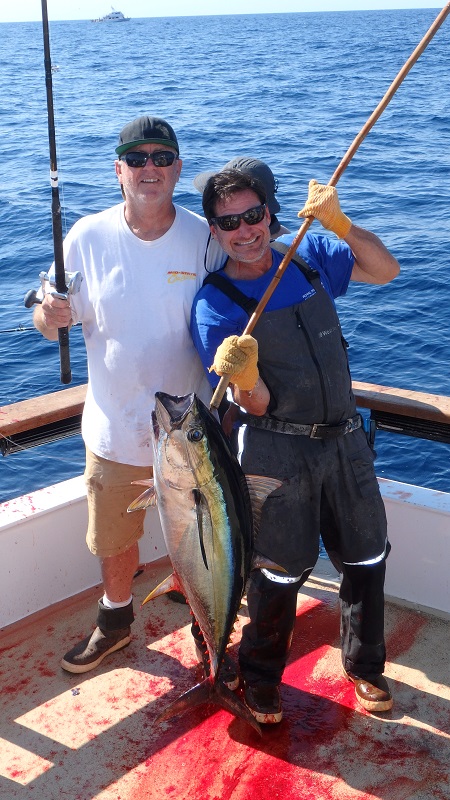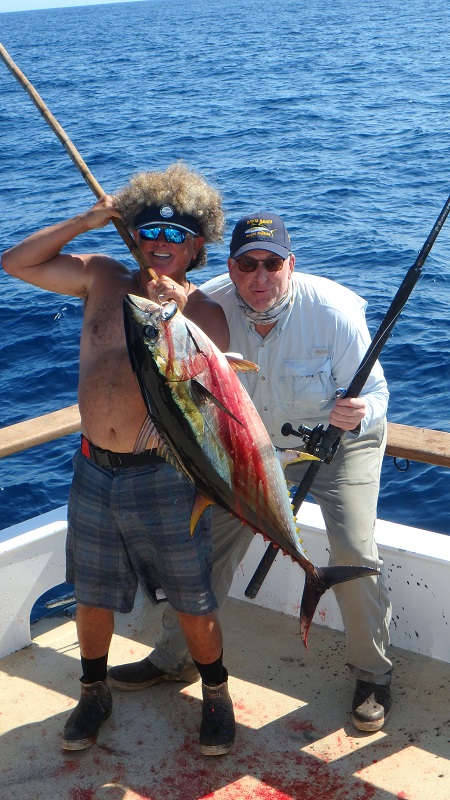 After we hit our daily limits,? we pulled the anchor and started heading out to Alijos rocks. We made a few stops on some kelps, but they only produced a few Dorado.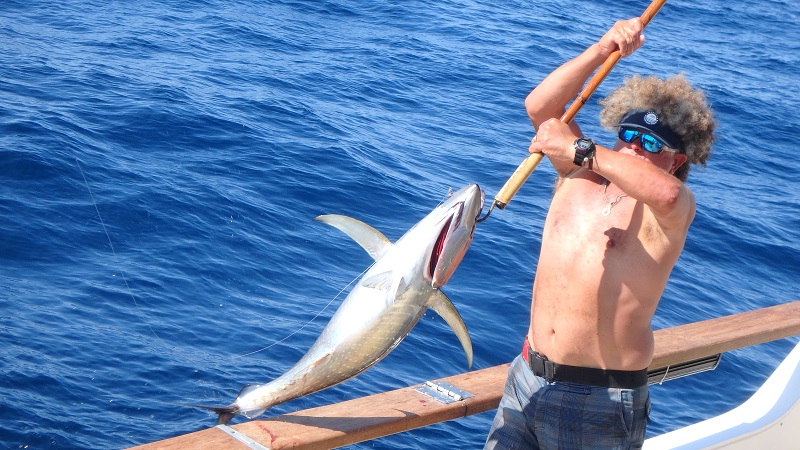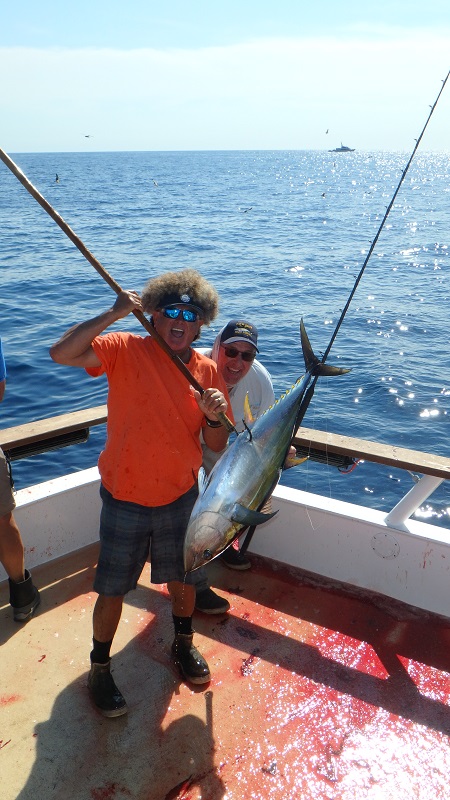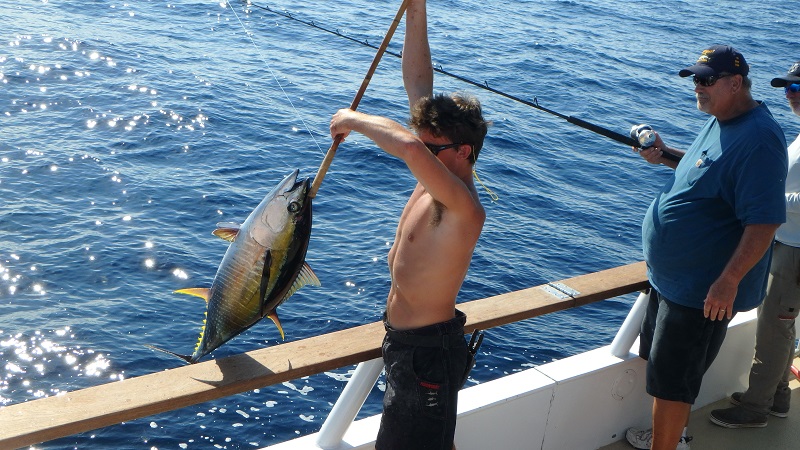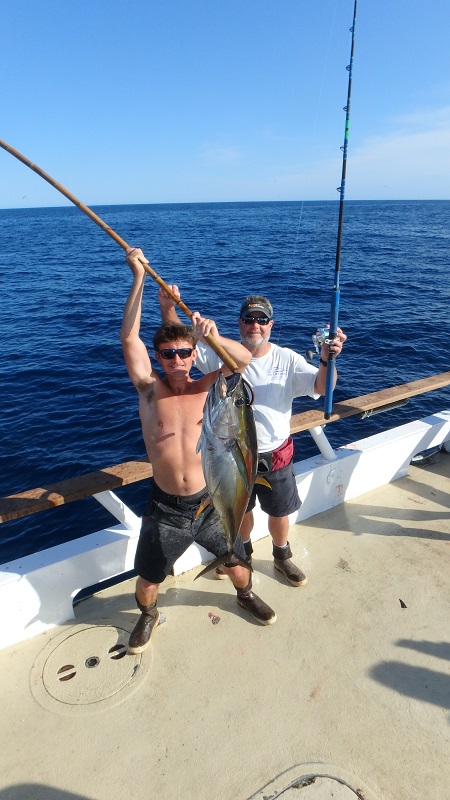 We will arrive to the rocks in the early morning hours, as the weather continues to be excellent, with flat seas, clear skies, and warm. ?
Hope you enjoyed the report, and we will keep you posted on our daily events. Team Rp.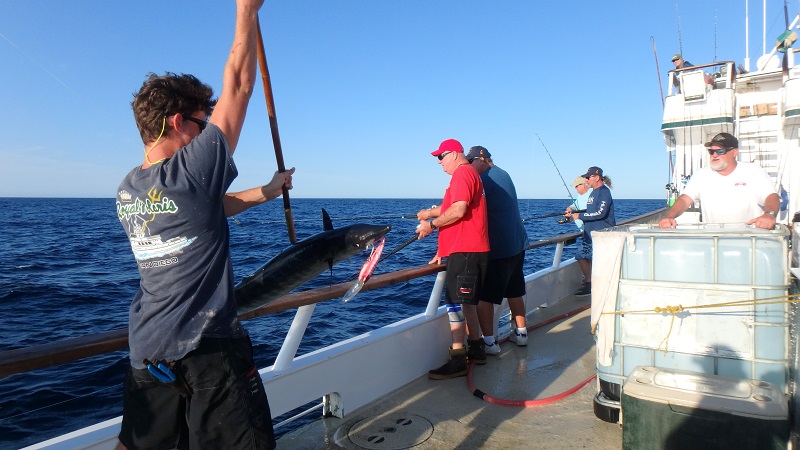 "BeNt RoDs 4 LiFe"?