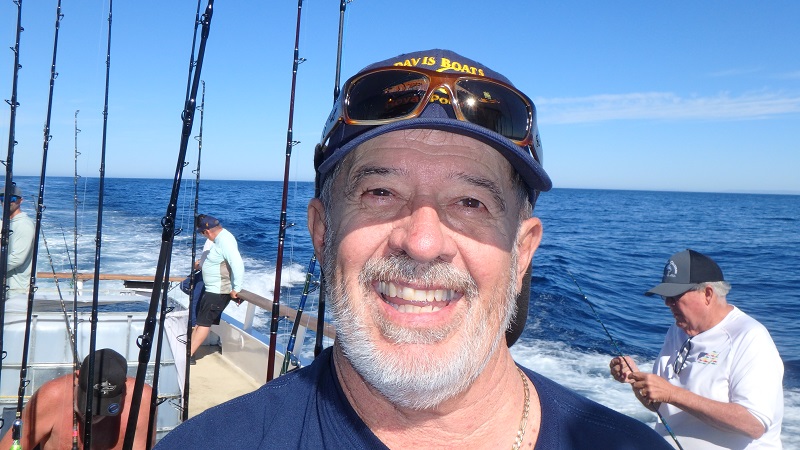 What a fabulous day. Those are the words rite out of Roy Rose's mouth. ?
Hello everyone, ?our day started out with a 3 way troll strike on the Wahoo, which we managed to get 11 for the day. But it didn't stop there, we trolled for another few miles, and found a kelp that was loaded with 15 to 20 pound Dorado, in which we got our daily limits in a mater of no time.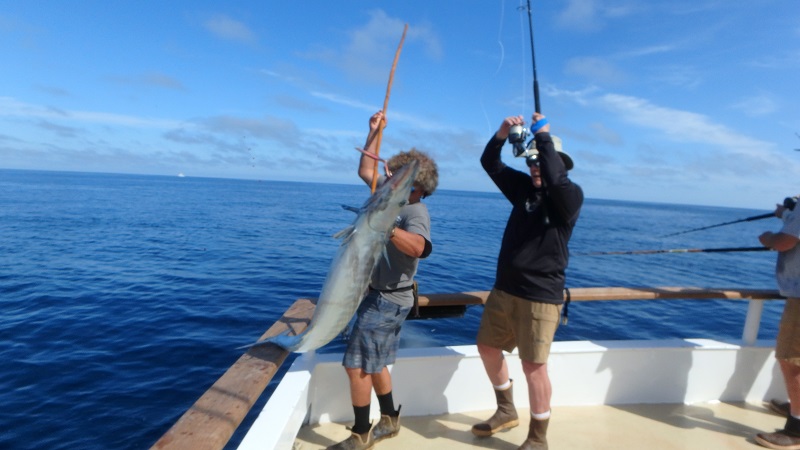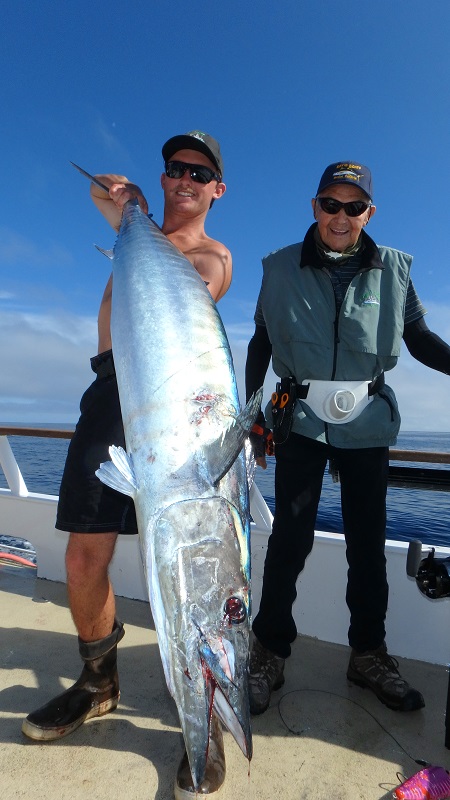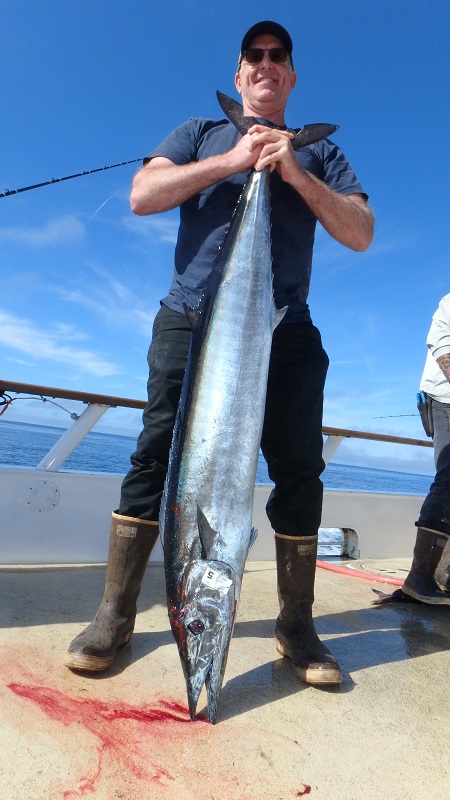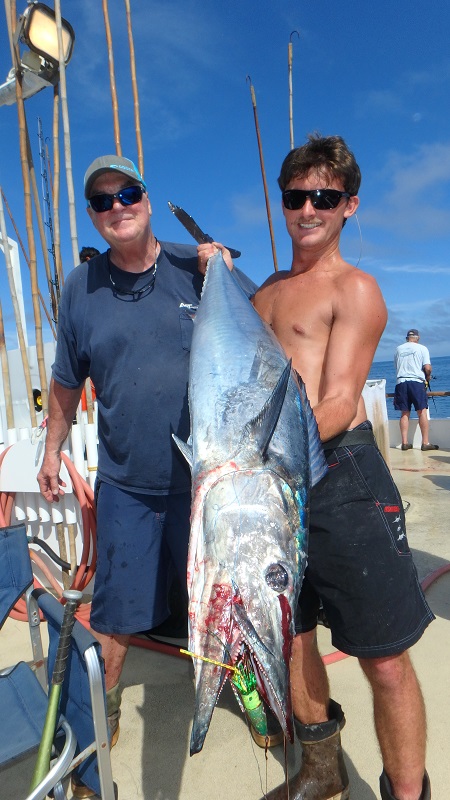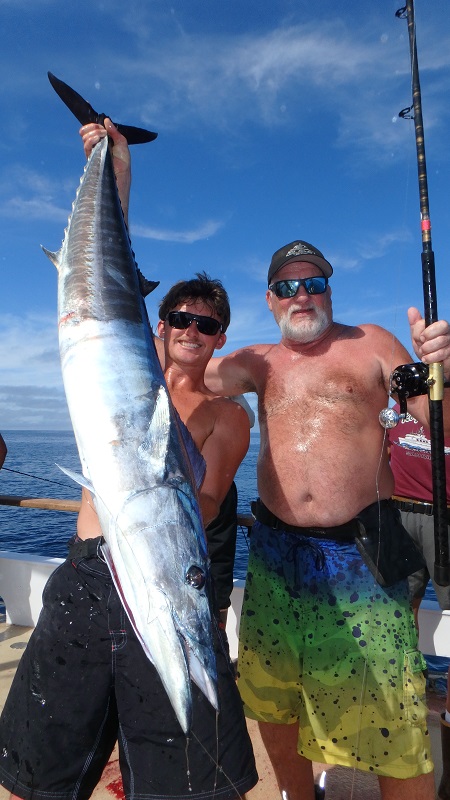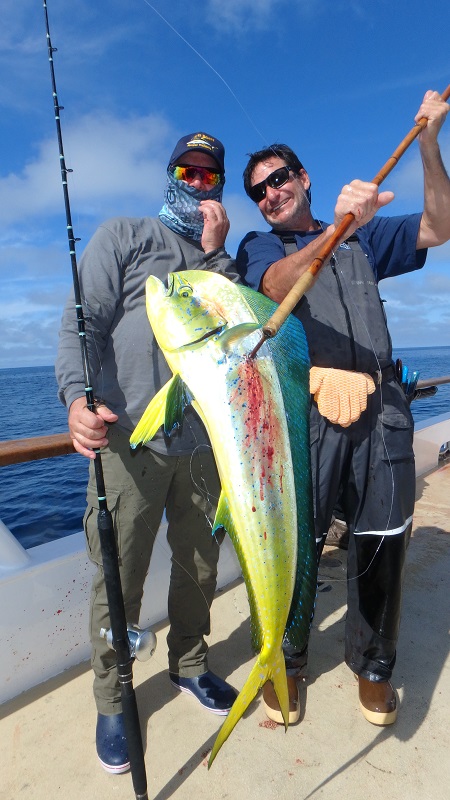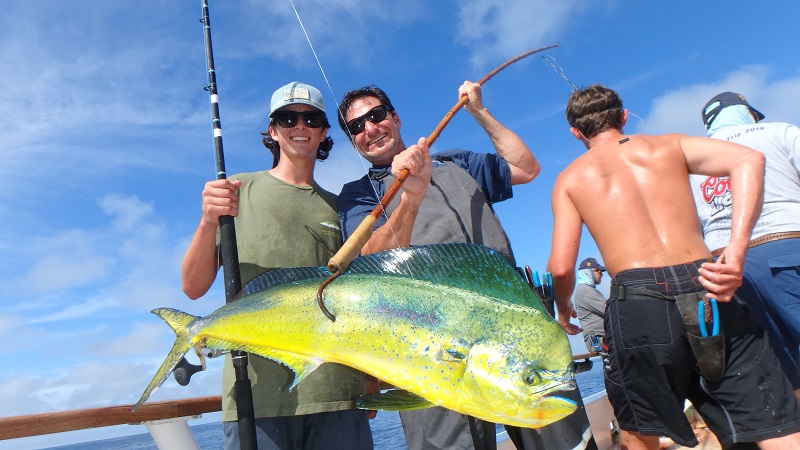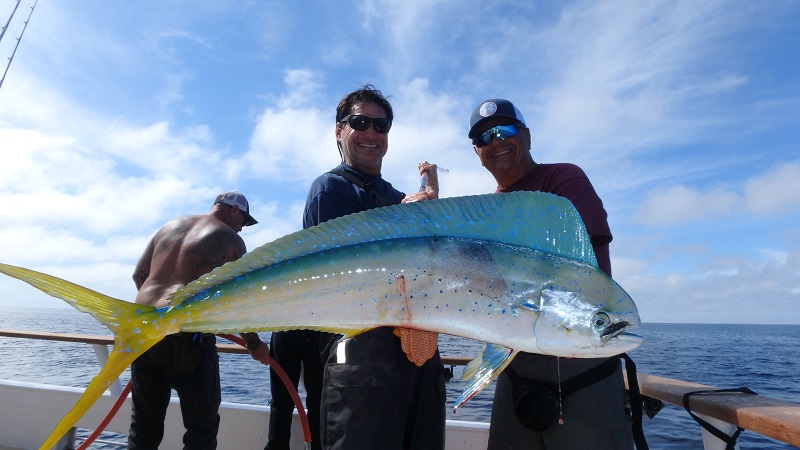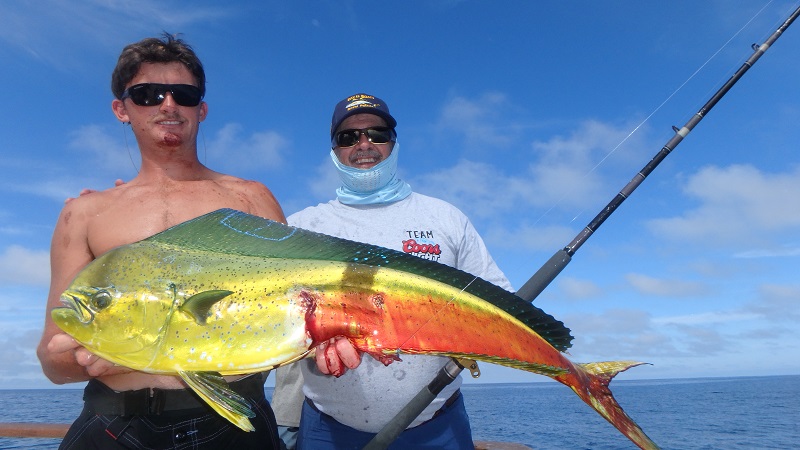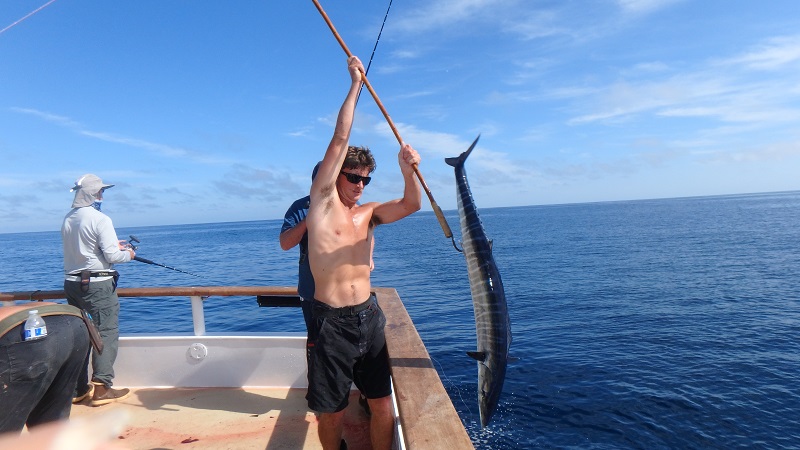 Then there's the Yellowfin tuna fishing, sometimes things are just going your way. We dropped the anchor on a school of 18 to 40 pound Yellowfin, in which most were around the 22 to 28 pound category. We picked away at these until the sun set. And yes we got our daily limits of those also.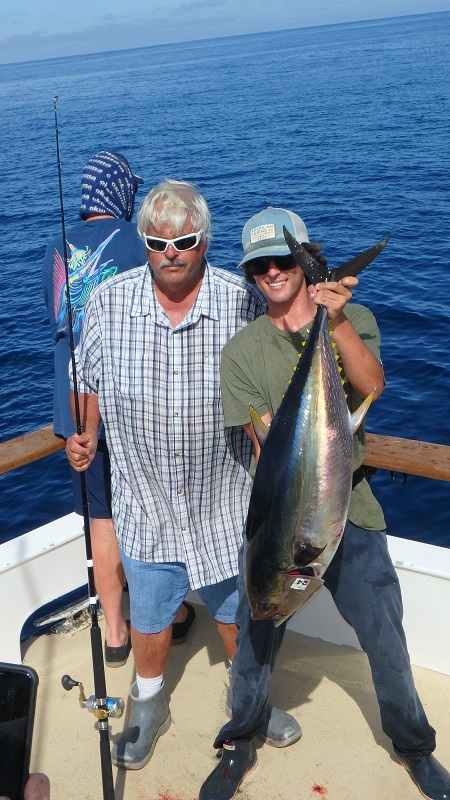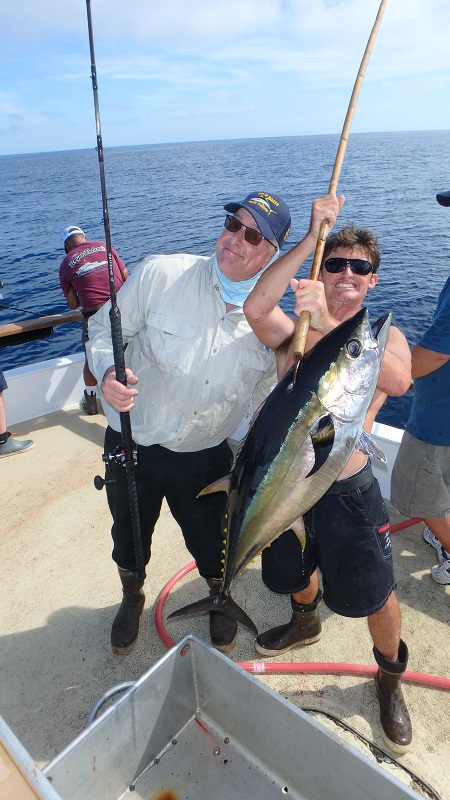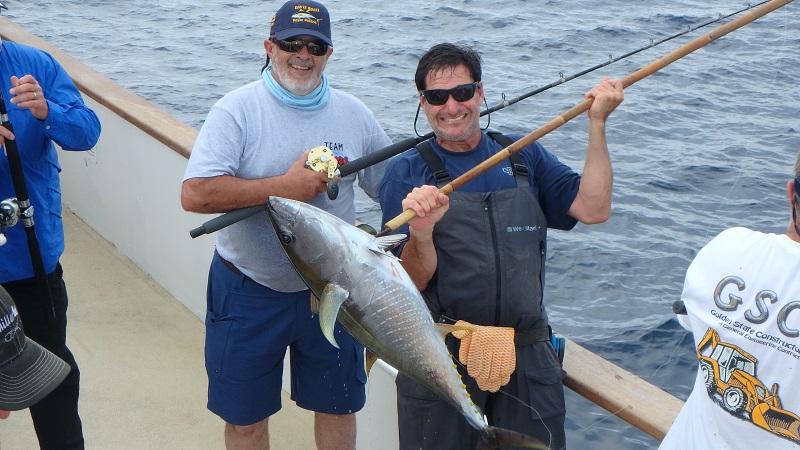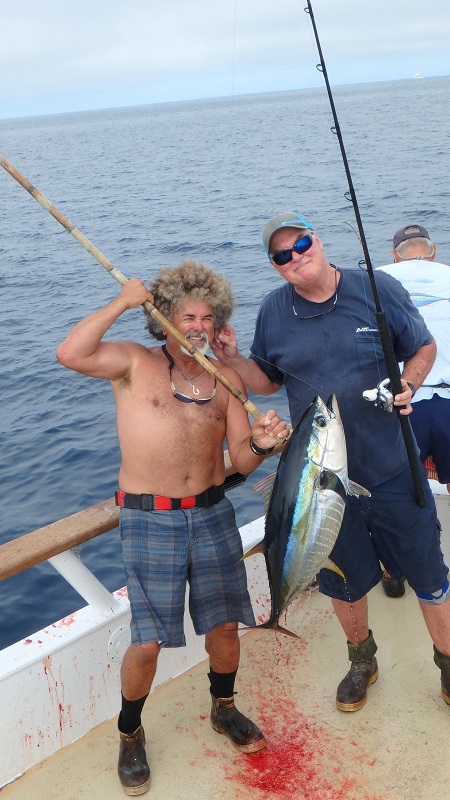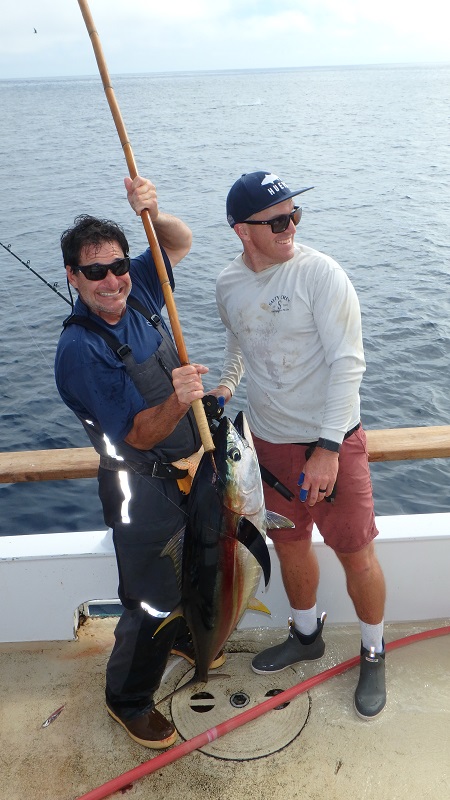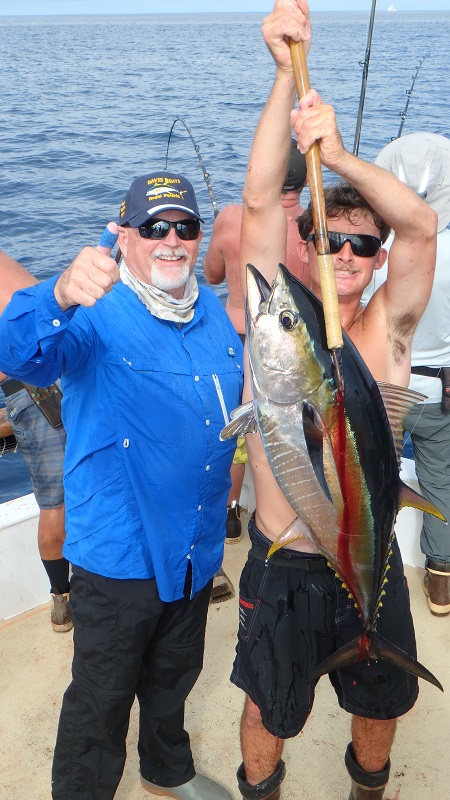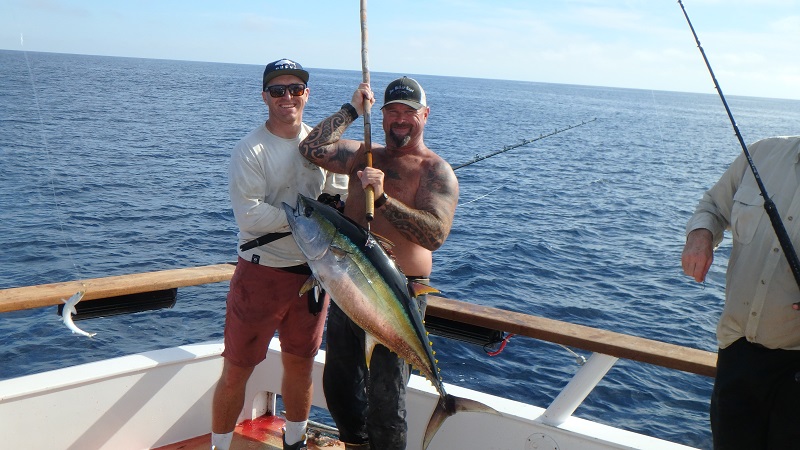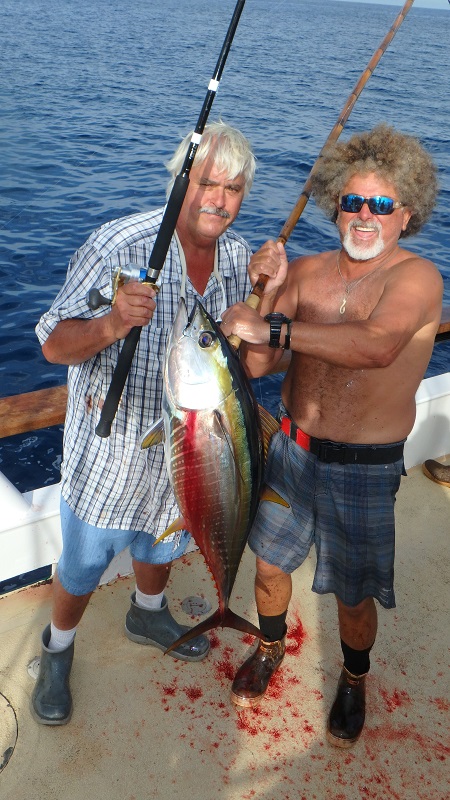 The weather was perfect, ?almost to perfect, with flat seas, clear skies, and very warm?. We had to keep reminding everyone to drink plenty of H2O (Water). After a day like today, we can only wonder what's going to happen tomorrow.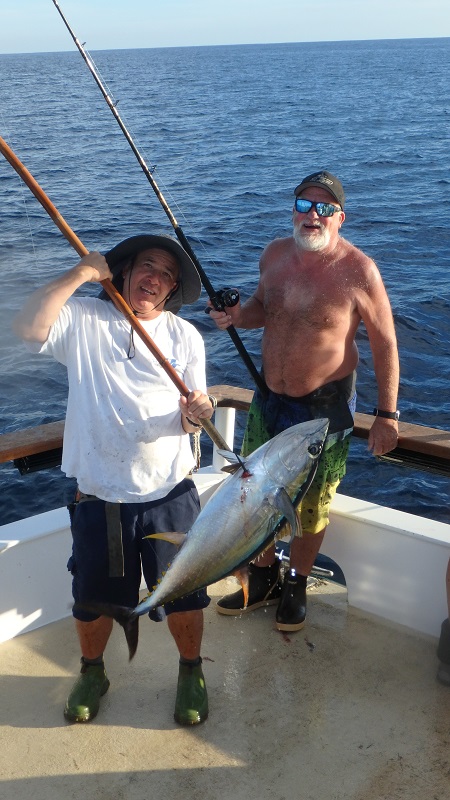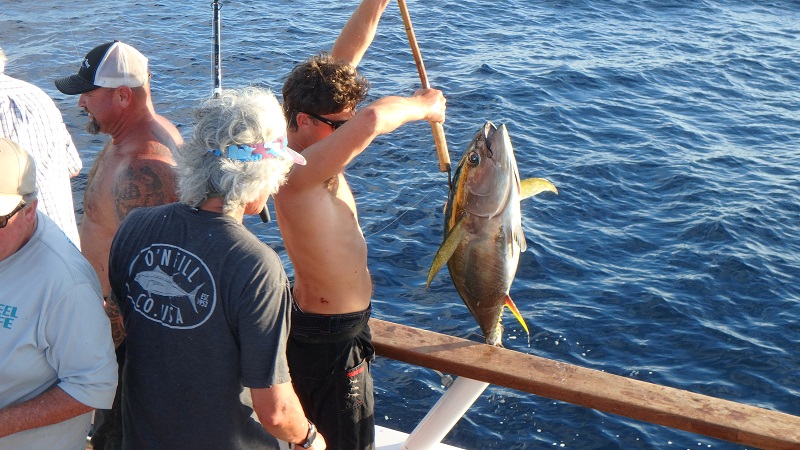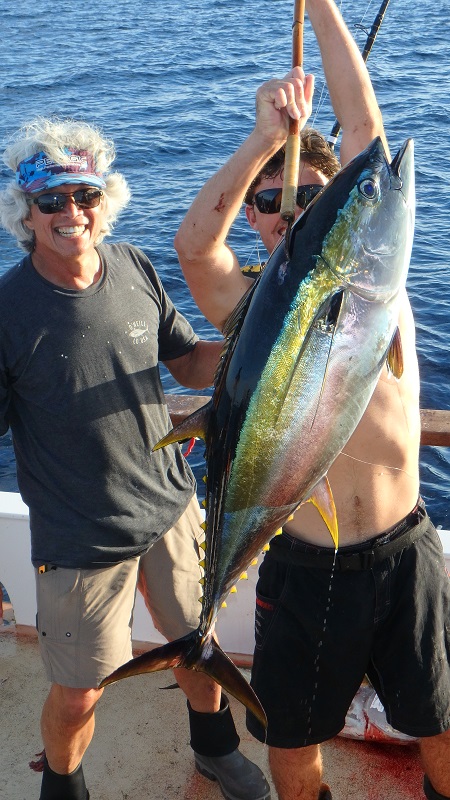 But that's our report for today, so wish us luck and we will continue to keep you updated on our daily events. Team R/p.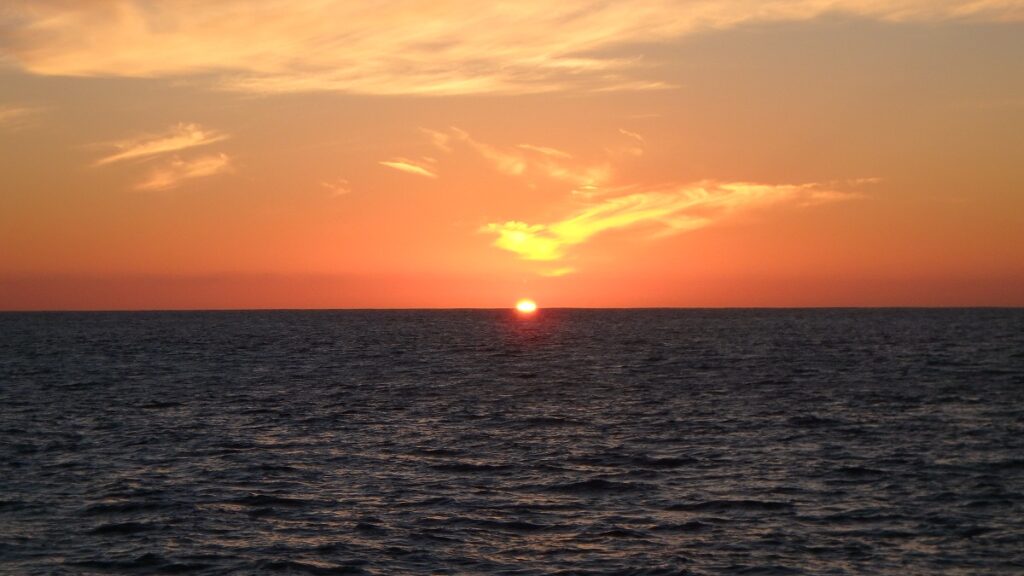 "BeNt RoDs 4 LiFe"?