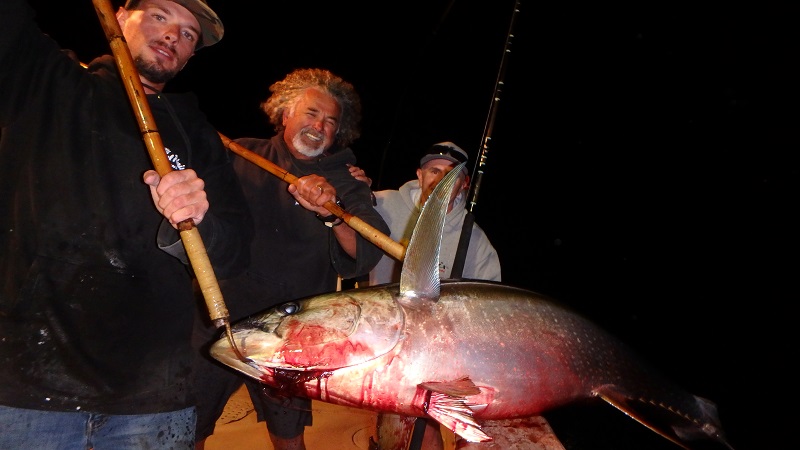 Hello everyone; Well the weather continues to be good, with overcast skies,? flat seas, but a bit of a chill in the air. We started looking around 12:00 hours, and things looked a bit off. With the reports from the other boats being slow,? we were hoping that it would change for us.
But for the first 4 hours, things looked bad, all we had to show for our efforts, were a few bass, that we released. But as the sun set in the west, it started. We would have a few boils, then another.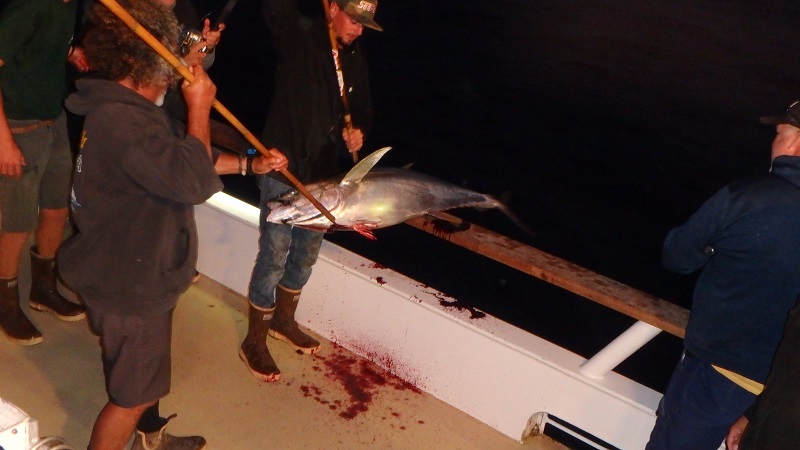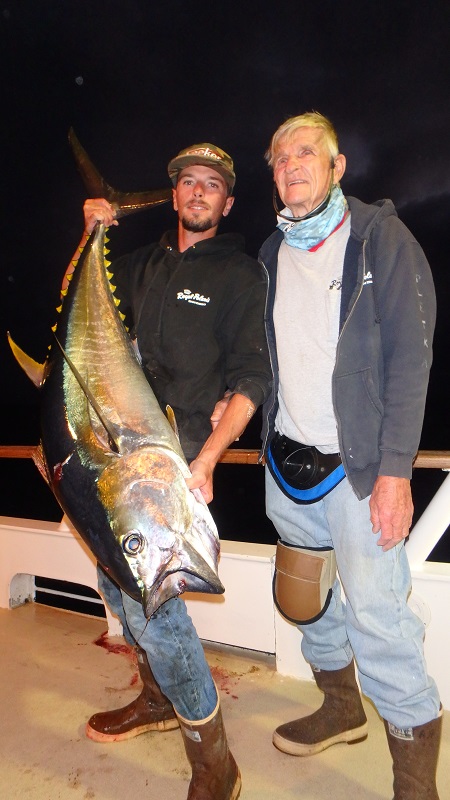 Then Bingo, ?we had our first fish going. We didn't light the world on fire, but by the time for first call for dinner, we would boat a handful of Yellowfin tuna. Most of the fish were in the 80 to 100 pound ?category. With the over cast skies, we are hoping the bait will bite before the sun comes up.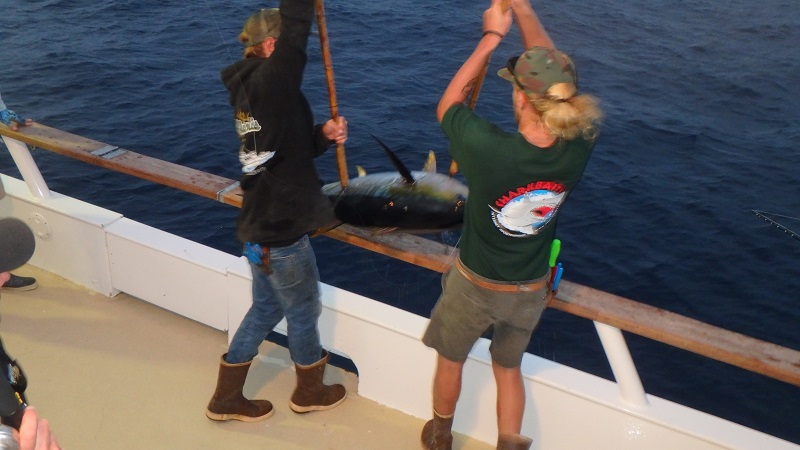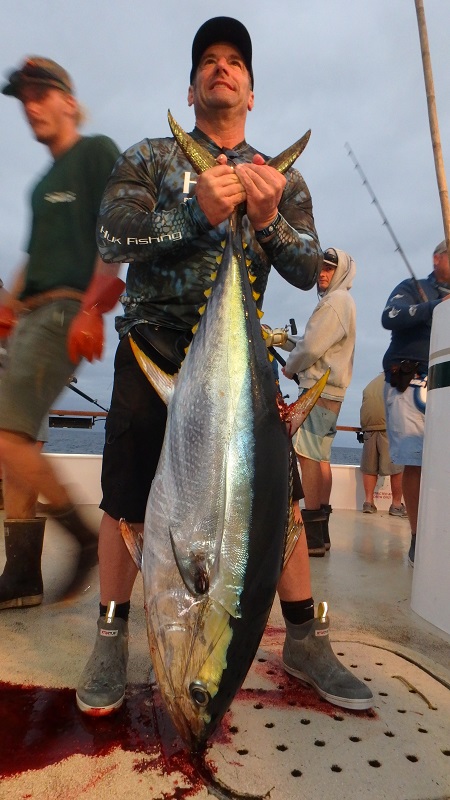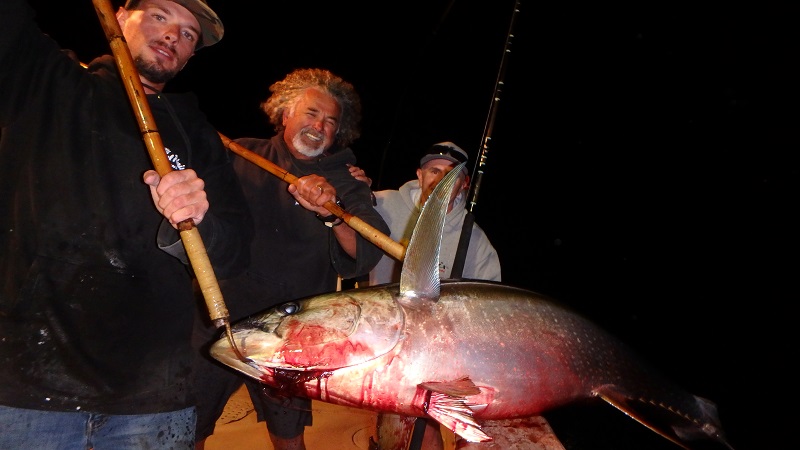 Sorry not much more to report, but we are hoping to have a better report tomorrow. That will be our first full day of fishing. So until then, wish us luck?. Team R/p.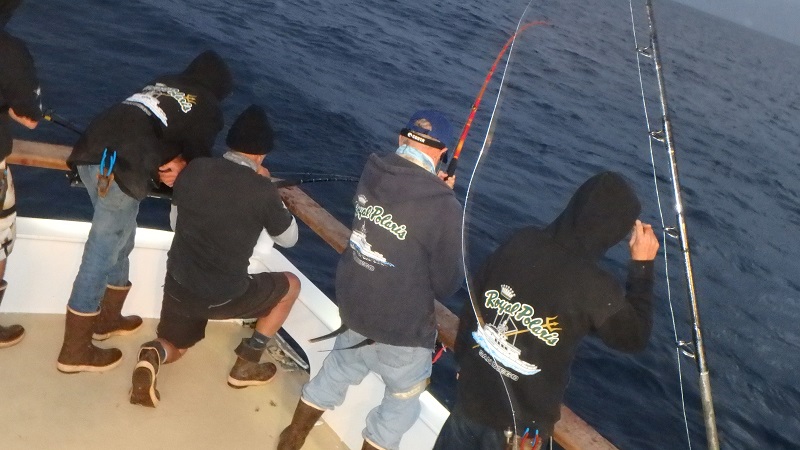 "BeNt RoDs 4 LiFe"?