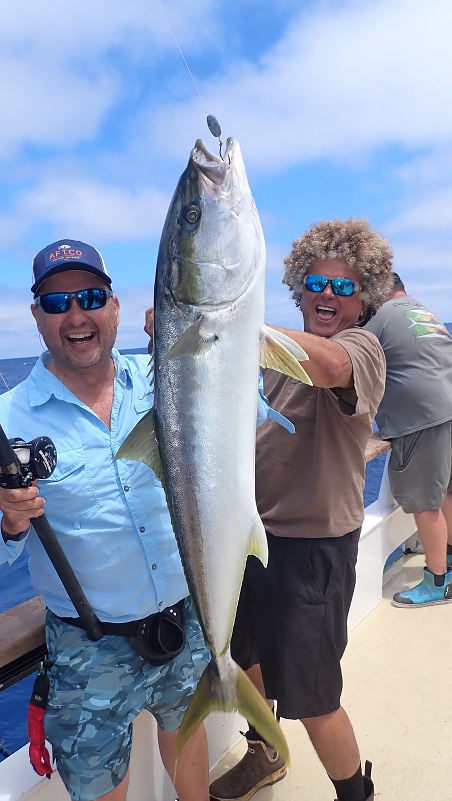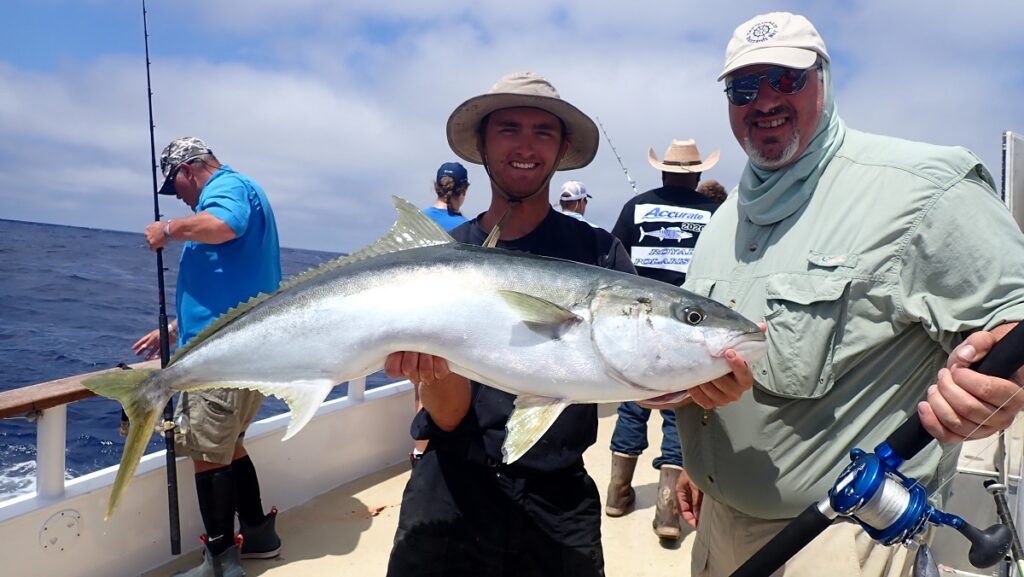 Hello everyone; Well today was a different day of fishing. The Wahoo fishing cooled off, but the Yellowtail continued to bite for us. The Yellowtail were in the 20 to 40 pound range, for the one's we landed. We did have some casualties, but that happens when you are fishing the rocks. We did manage to land a few Wahoo for the day.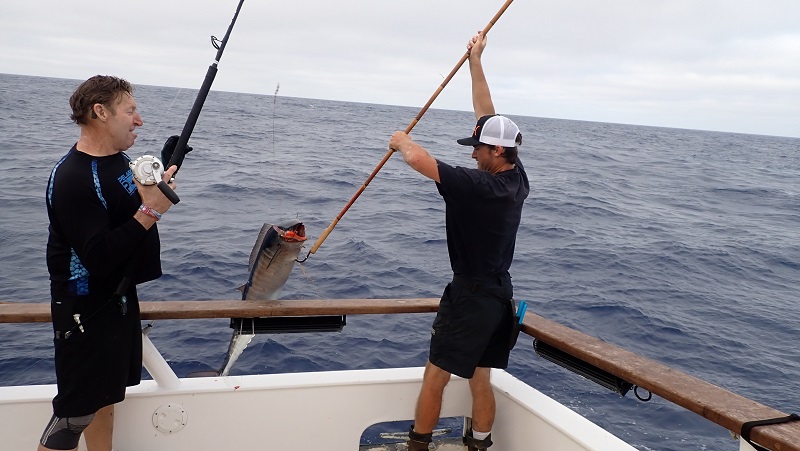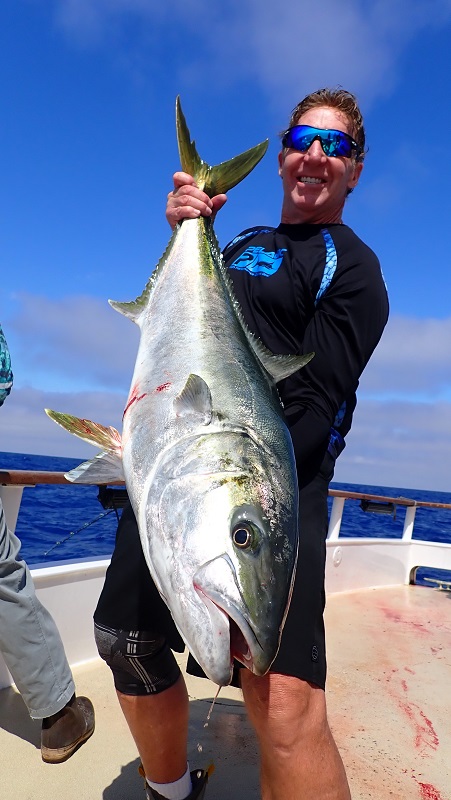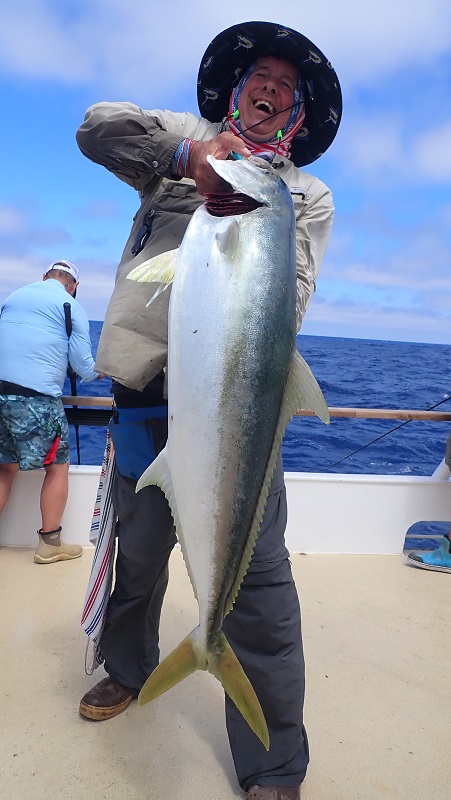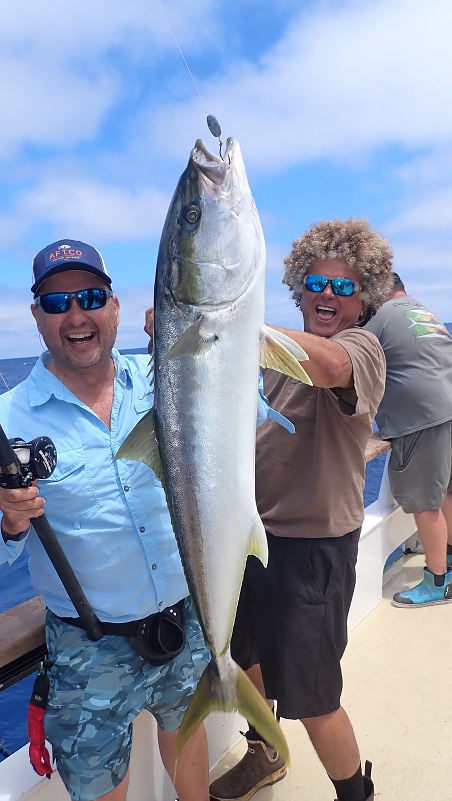 Around 15:00 hours, we departed Alijos rocks, and we are now headed north. With good reports of Bluefin, we will try to get some action from them.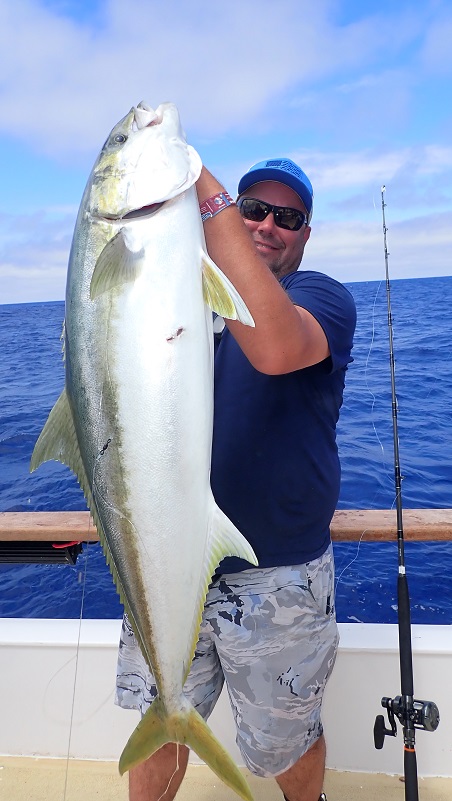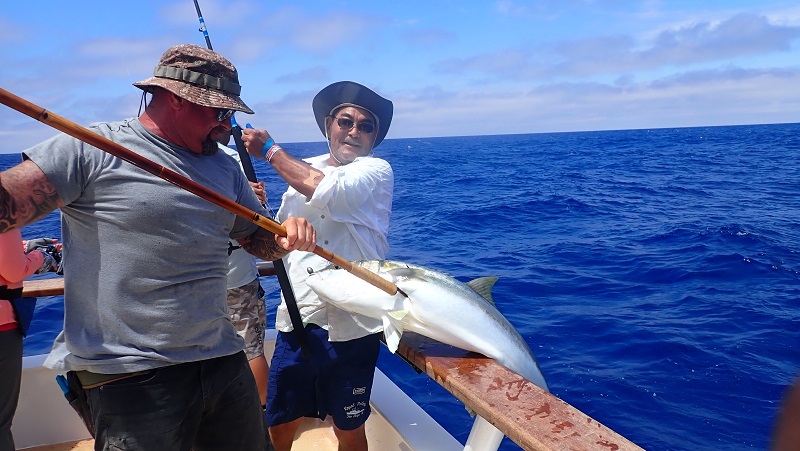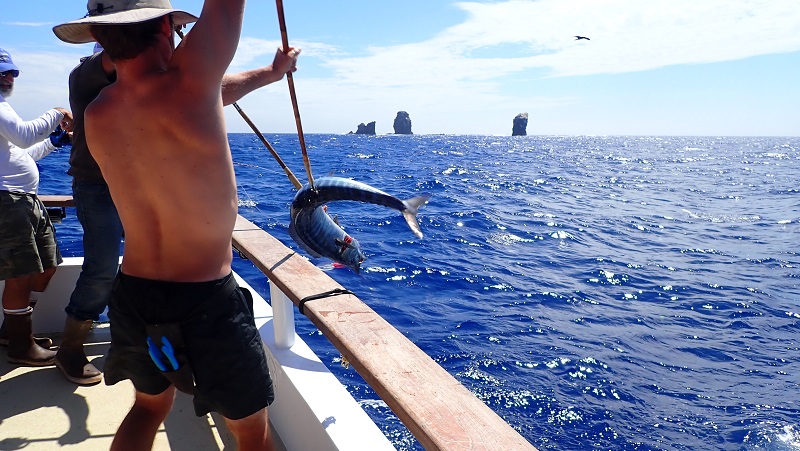 Weather is beautiful, ?with 8 to 10 knots of breeze, very little seas, and sunny.? We continue to keep you updated on our daily events. Team R/p.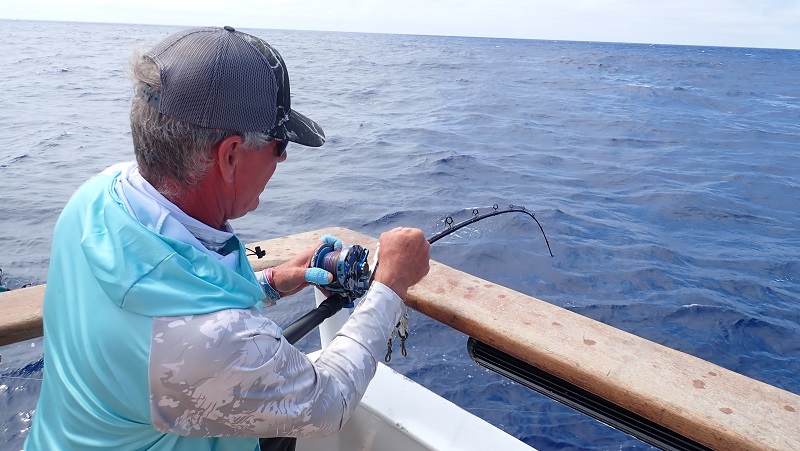 "BeNt RoDs 4 LiFe" ?