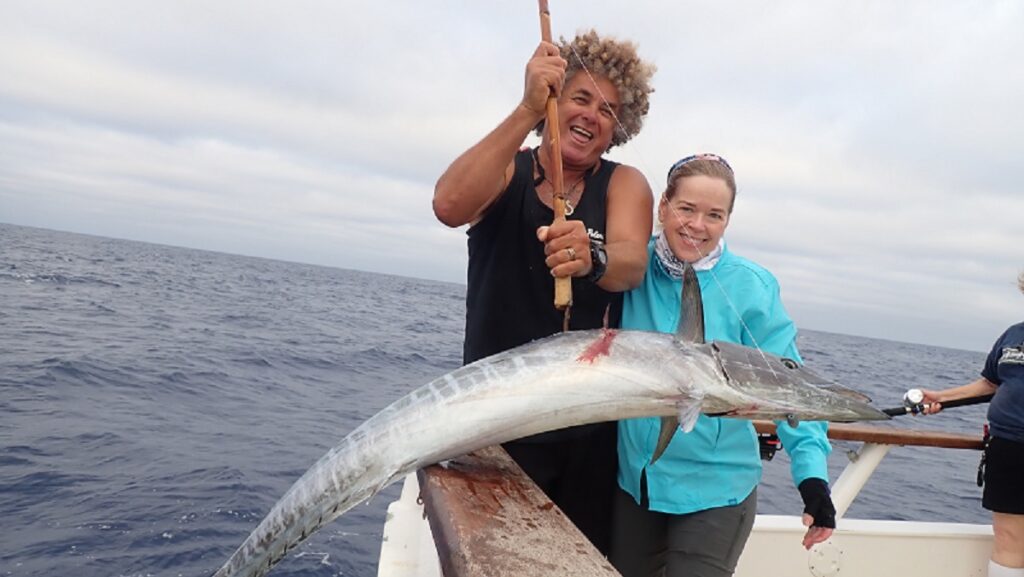 Good morning everyone; Well we arrived to Alijos Rocks in the early morning hours, started looking around, and made a few drifts, and BINGO!!!! The Wahoo started biting on the fly line sardine, and the bombs. We would drift for an hour and we would put 17 Wahoo on the boat. But the bite didn't stop there. We would continue to put skin on the boat. By the time Roy made the decision to move to the outside bank, we would have close to 50 skin.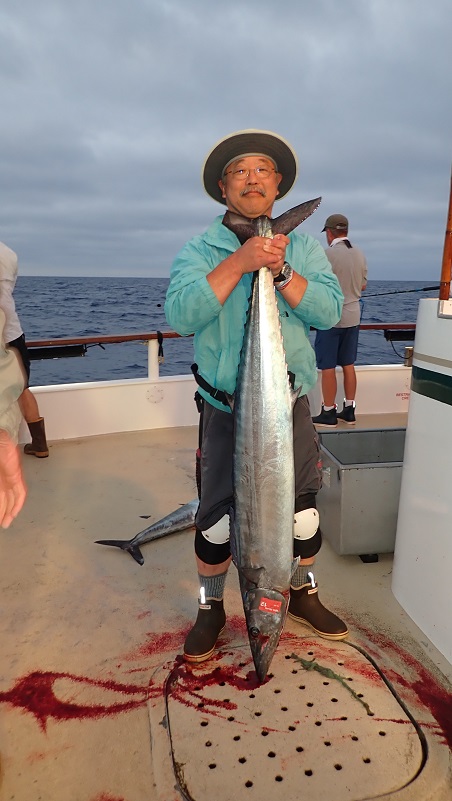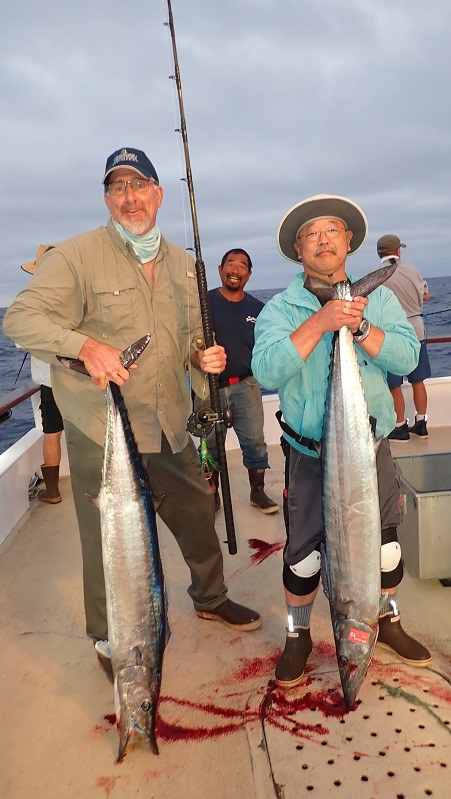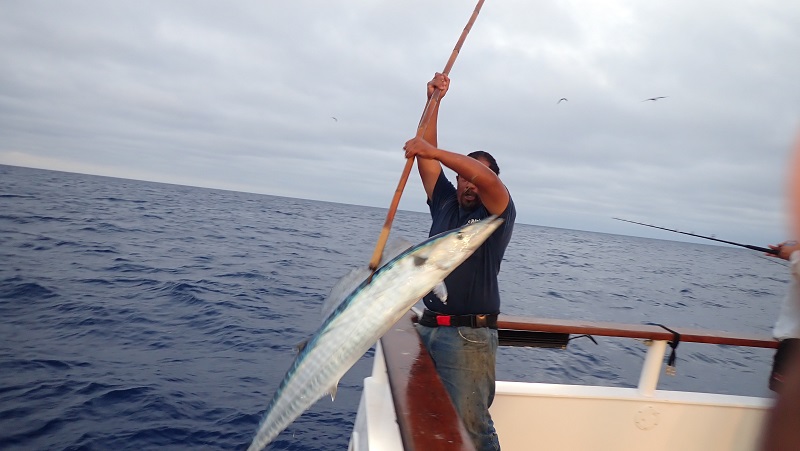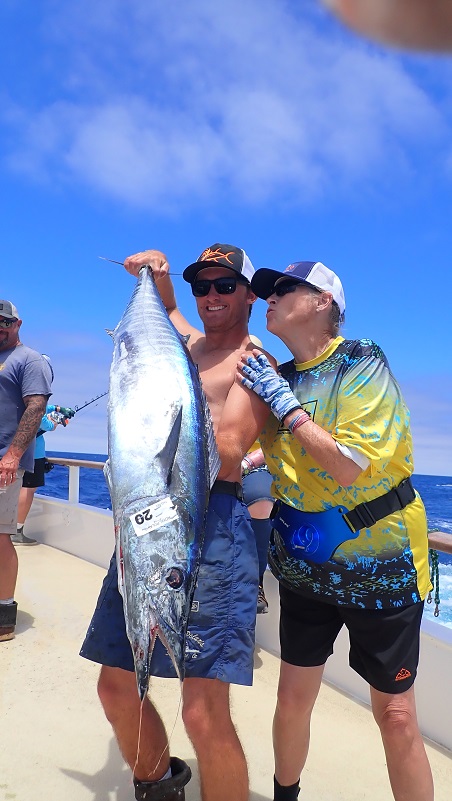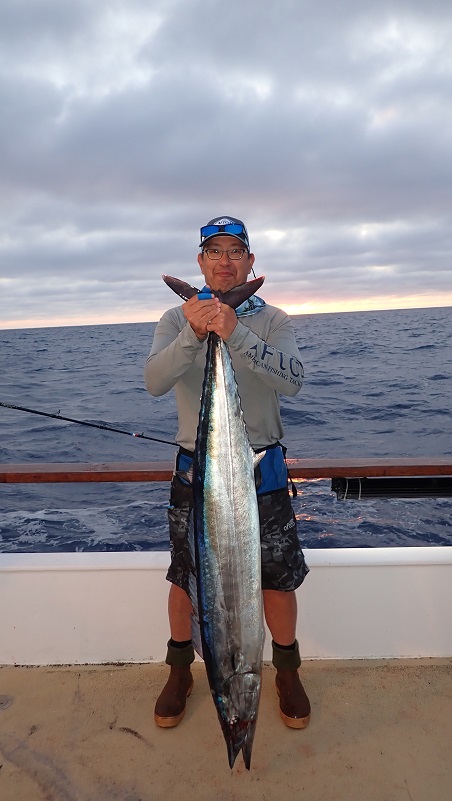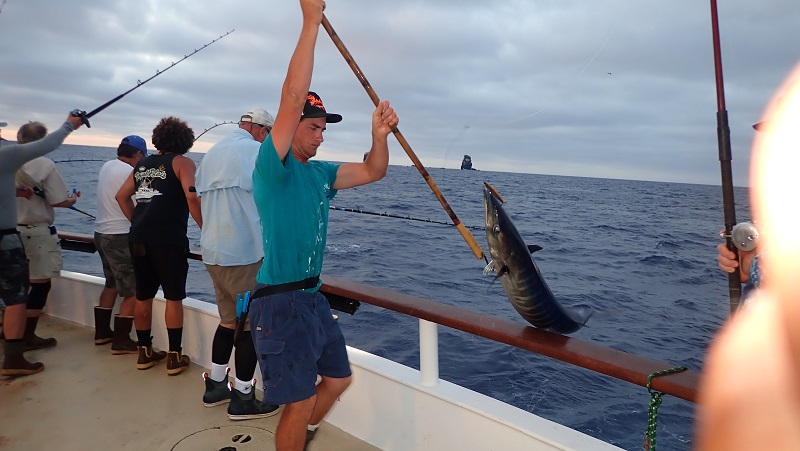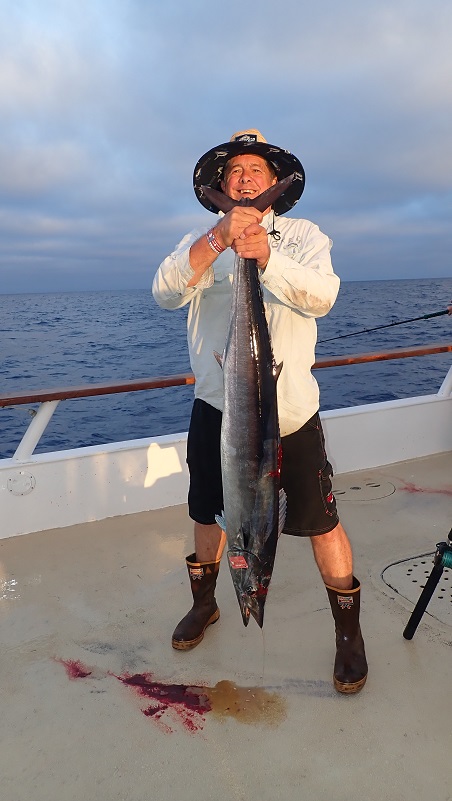 We made the quick move out to Alijos bank, and it didn't take long for the 25 to 45 pound Yellowtail to start biting. We were lucky to have some mackerel left over from our last trip. It was like feeding candy to a baby. The bite was steady, and the quality was excellent. But we would have some company, there was a Mako shark eating the tails off the Yellowtail. Once he had his fill, the Yellowtail started biting once again.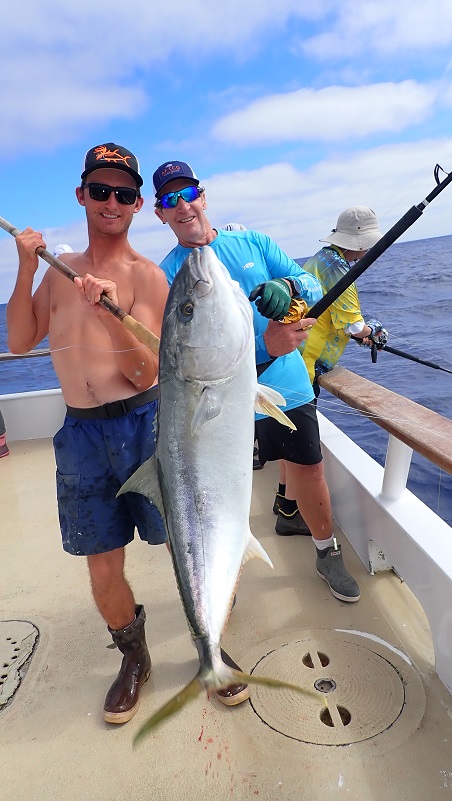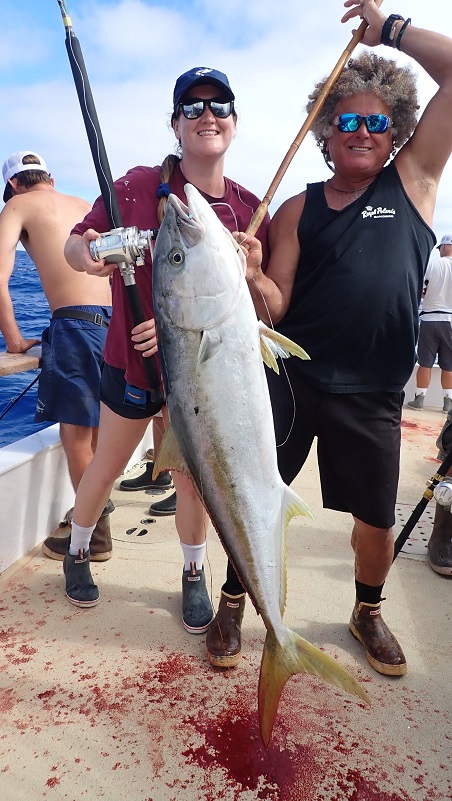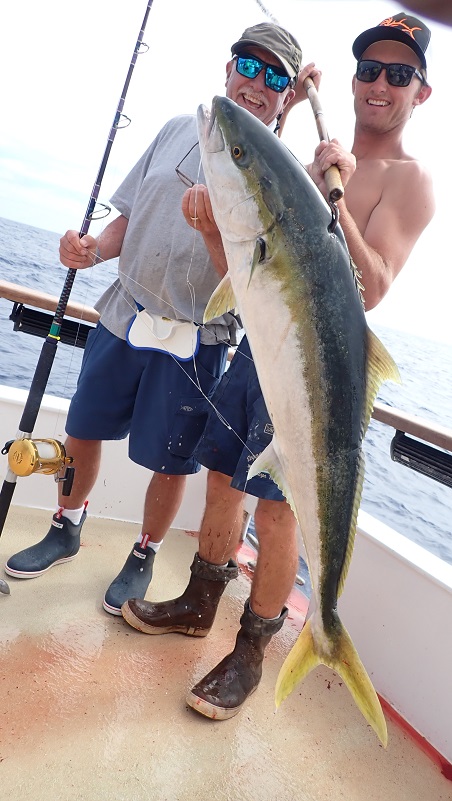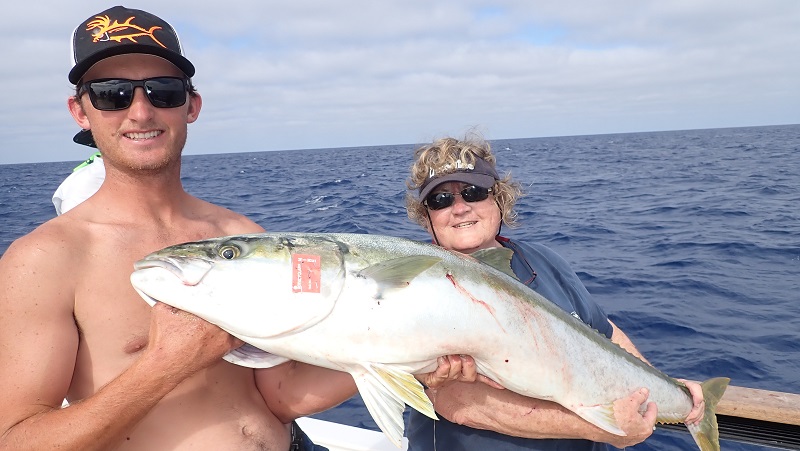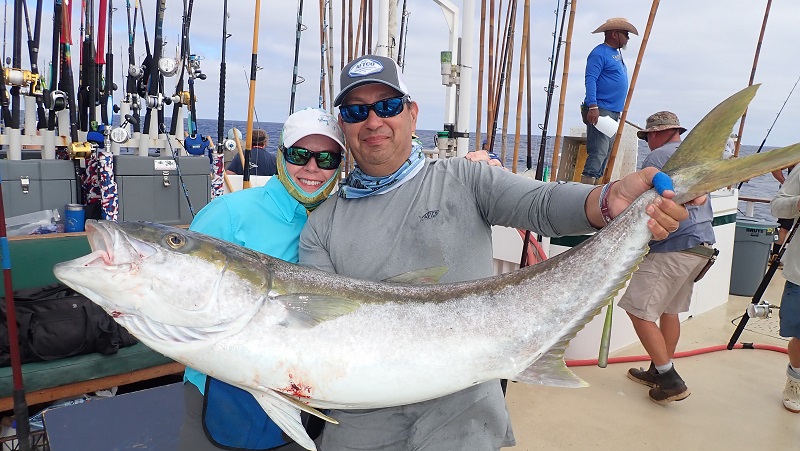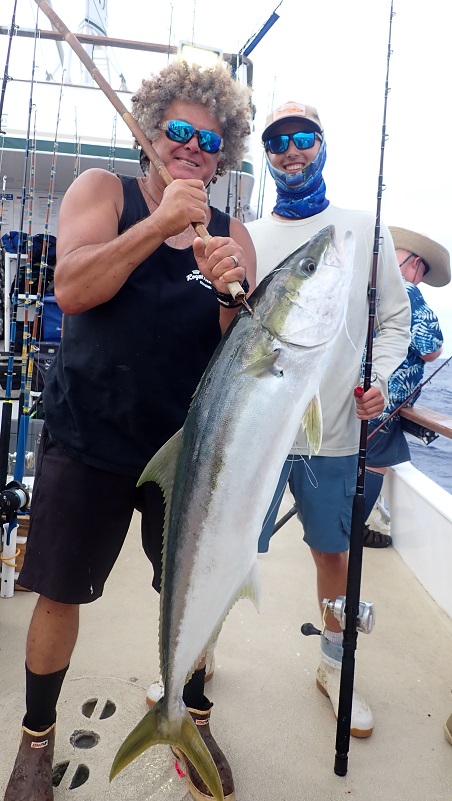 So you could say today was a very good day. Not for numbers, but quality was the key for today.
Weather was overcast most of the day, ?the sun did make a short showing in the afternoon. We had 8 to 10 knots of breeze most of the day, just perfect.? Not to hot, and not to cold.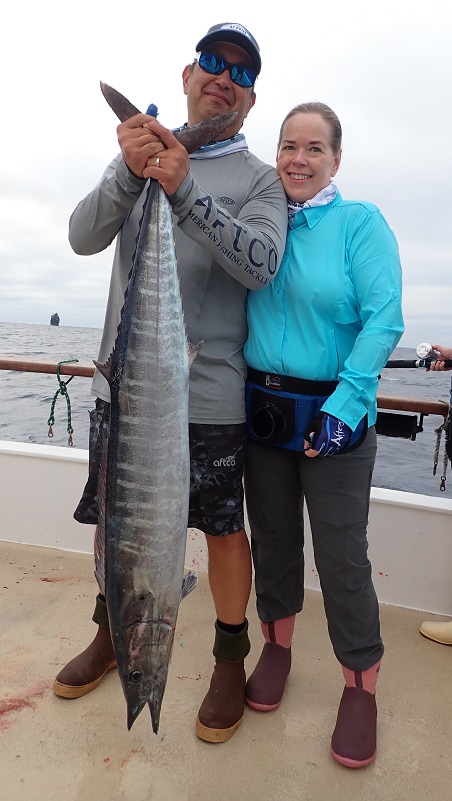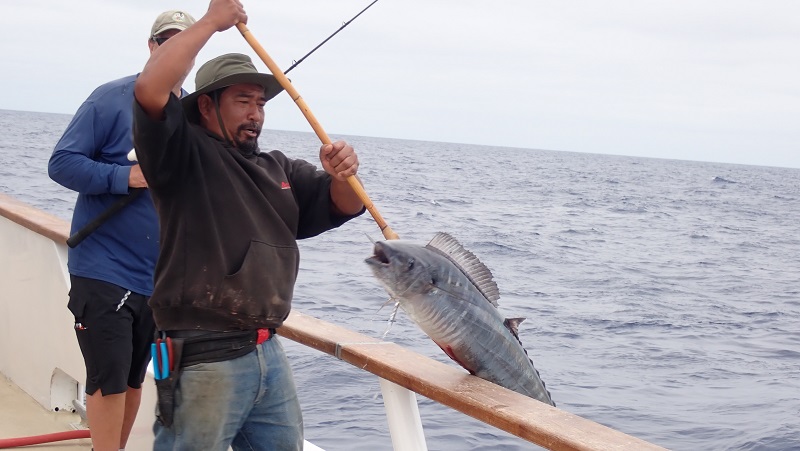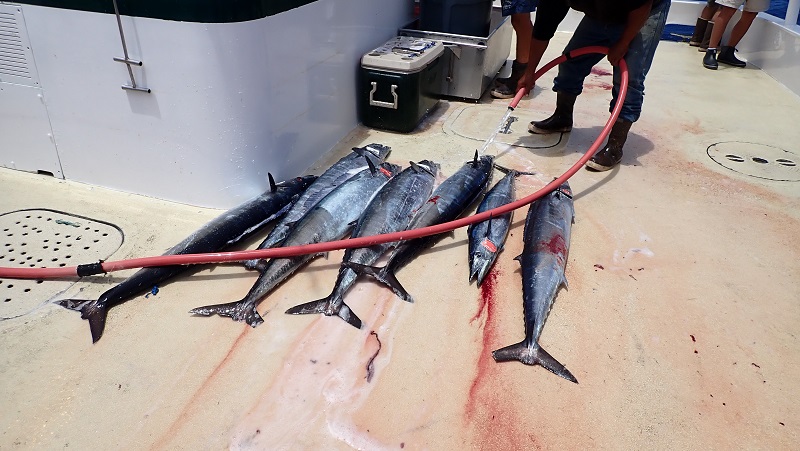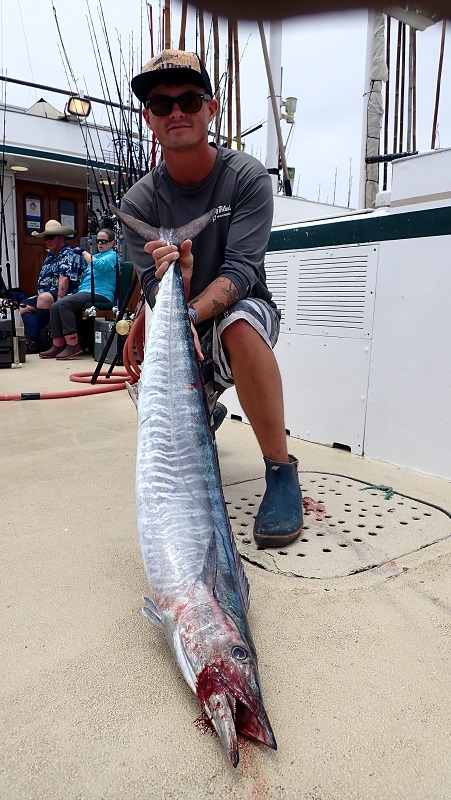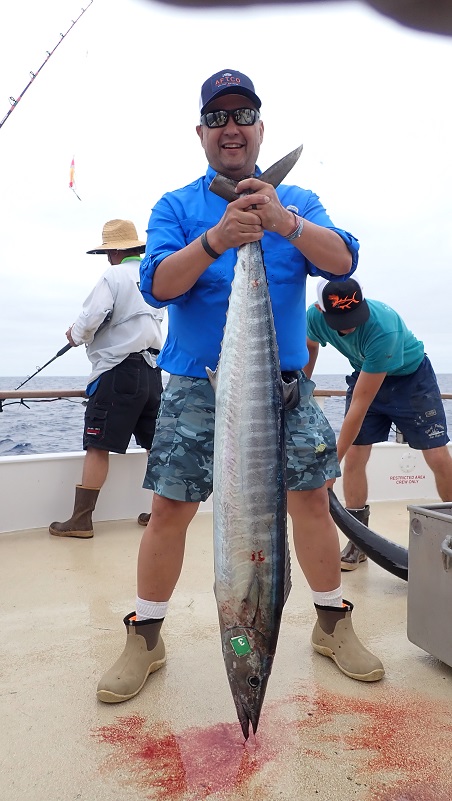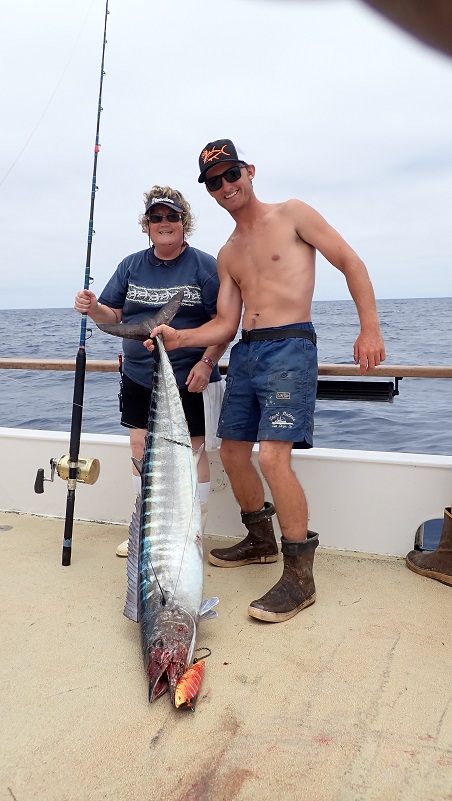 We will try to make a tank of bait tonight, then fish for these beautiful Yellowtail through the night, and give the Wahoo a check in the morning. So until tomorrow, wish us luck. Team R/p.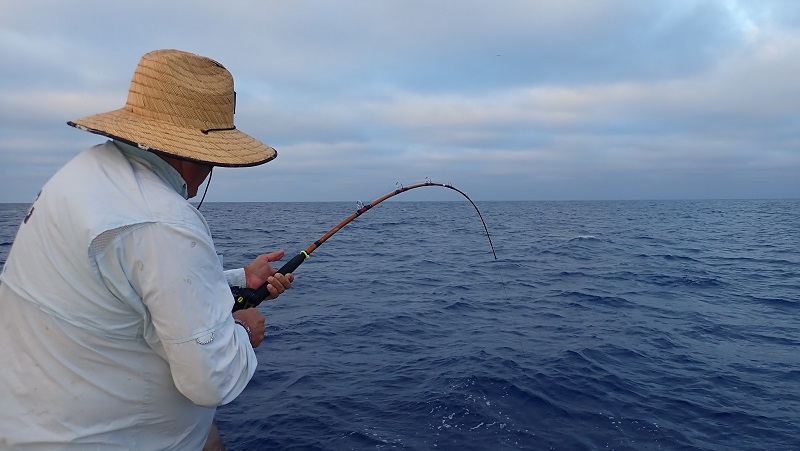 "BeNt RoDs 4 LiFe"?