ANOTER GREAT DAY
Hello everyone; Well, we had another great day, and it started early this morning. With multiply hookups, things got a little wild, but that's fishing. With the second hole almost full, we had to get the third well ready for tomorrow, so the afternoon was getting that done.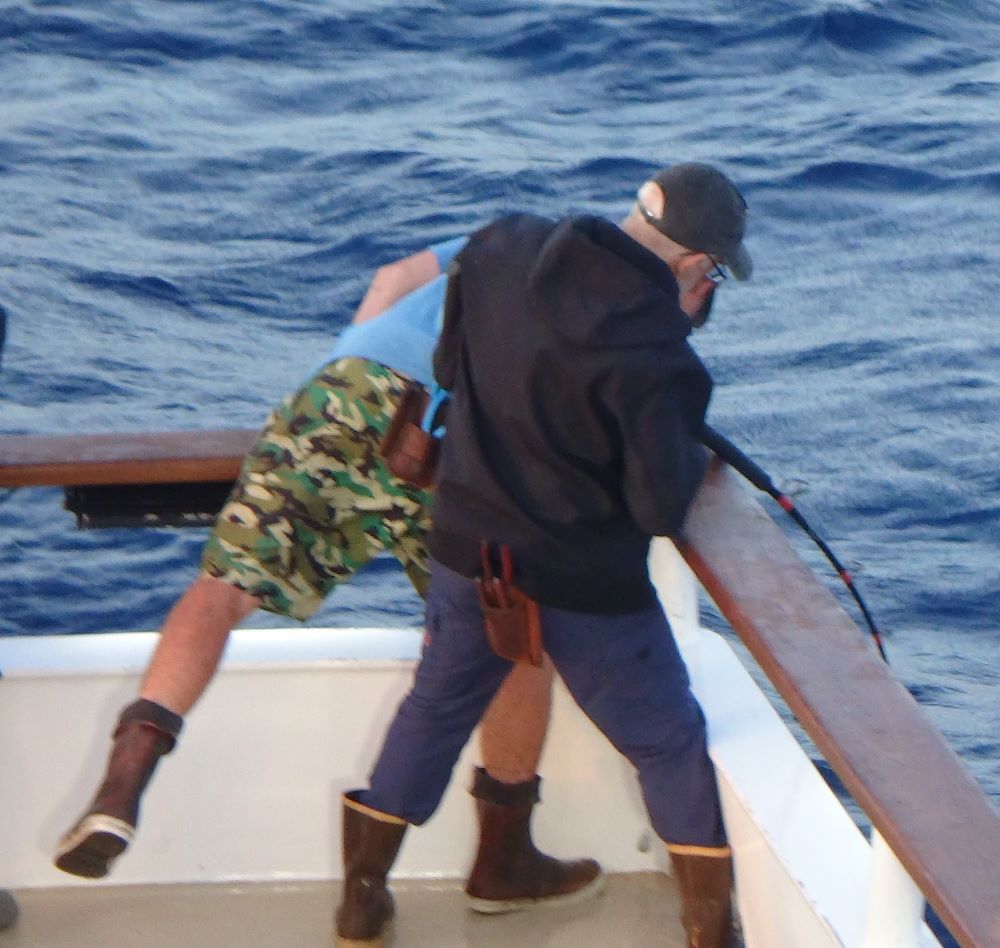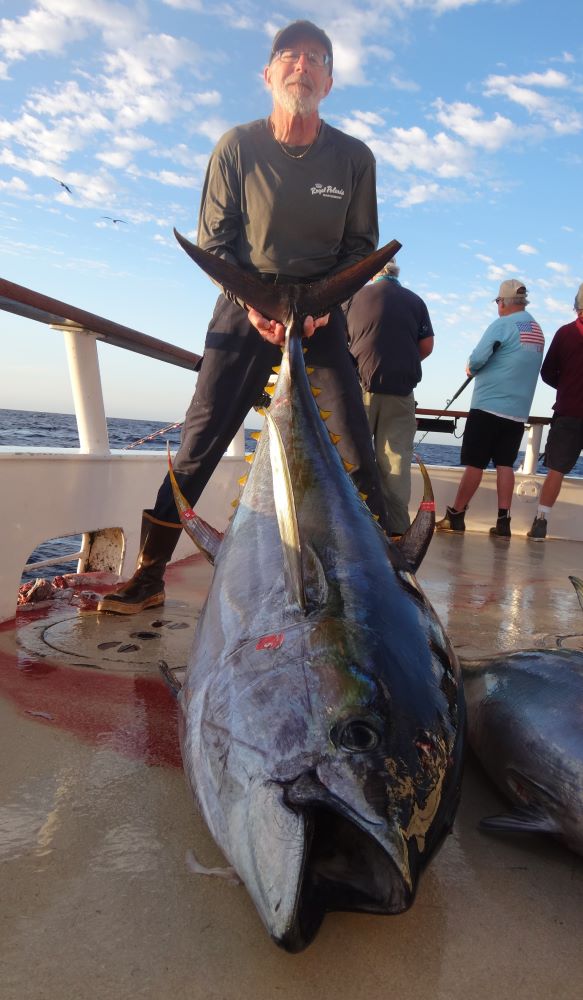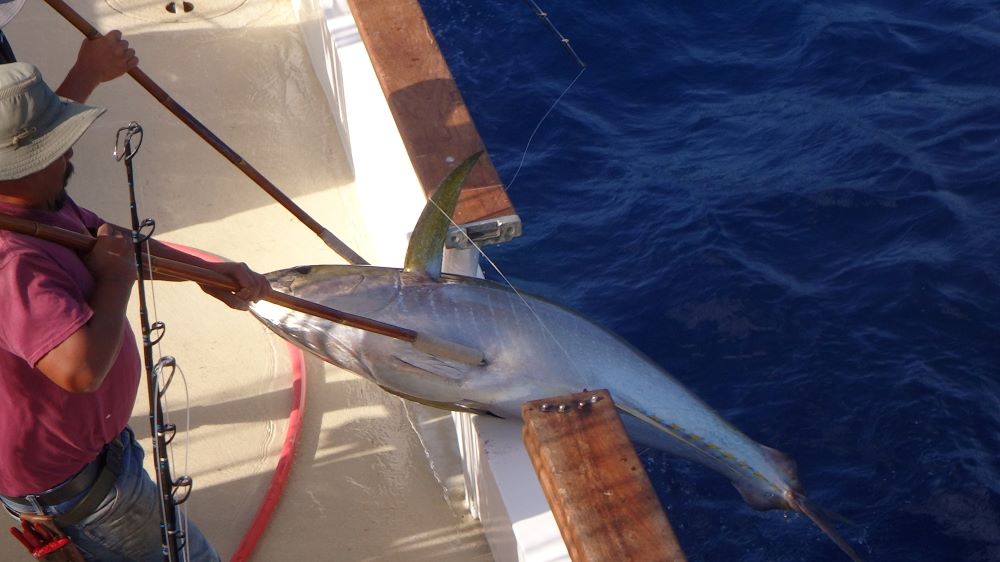 So, after lunch, most passengers took naps, read a book, or just relaxed in the beautiful weather we are having. Most of the fish today were in the 90 to 150 range, with two over the two hundred mark, and one over three hundred pounds. The duce was caught by Rick Allan, caught on a fly line sardine, Rich fish weighed in at 245 pounds.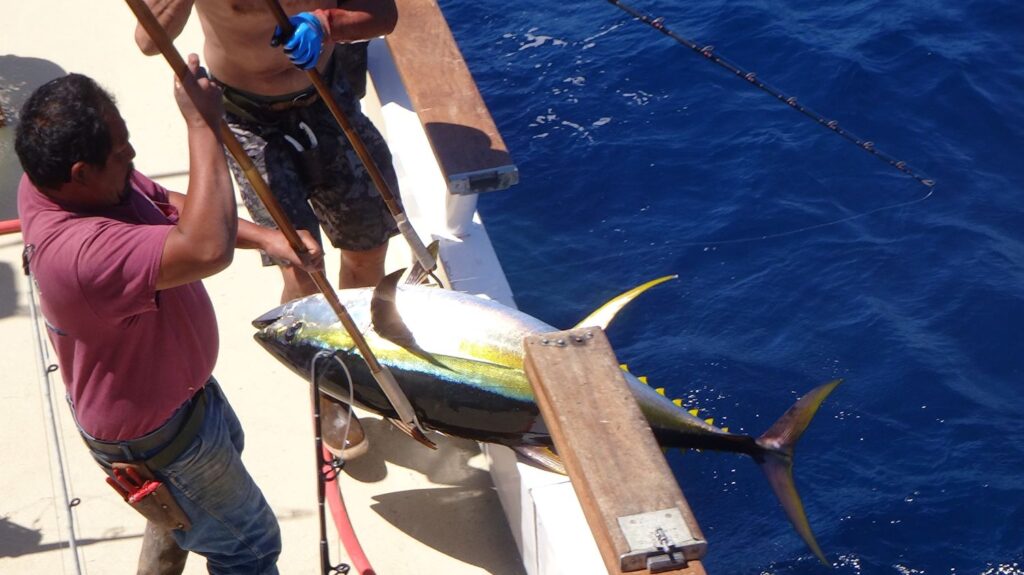 The lucky anglers with the super cow, was Greg Tristan. Greg is a newcomer to long range fishing; he caught is fish on the kite. After a long battle (over two hours), the fish would come to color, Roy would call for back up on the gaff (Big "D"), and D would put the first gaff into the fish. It took 4 more gaffs to bring this giant on the boat. Yes, Greg did get a shower.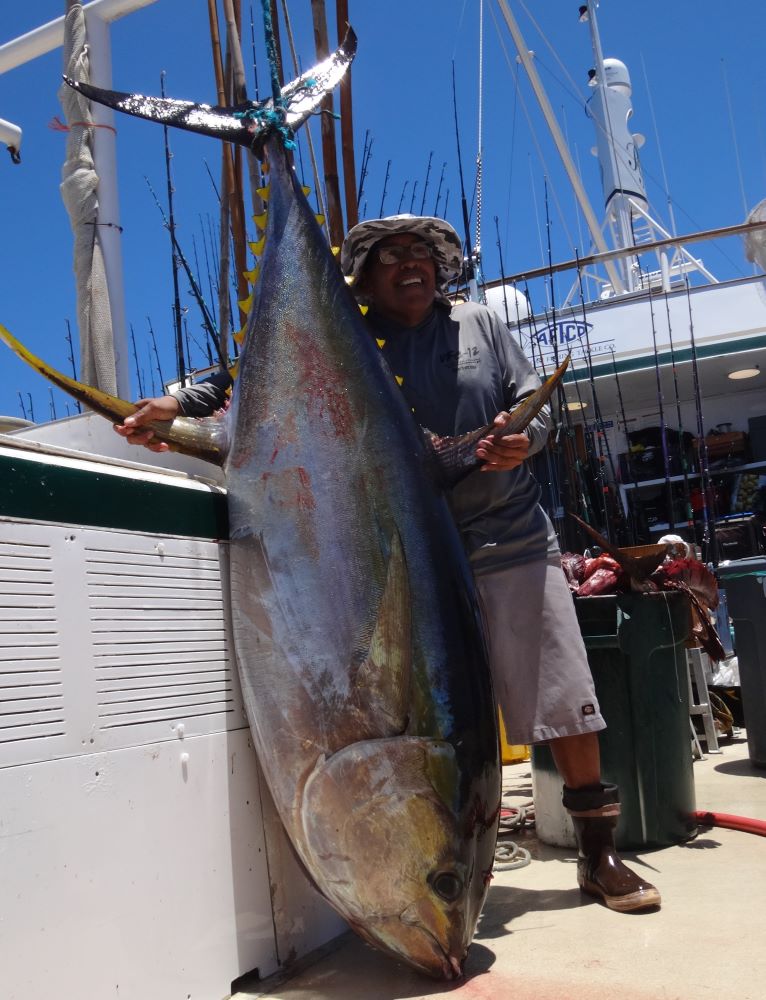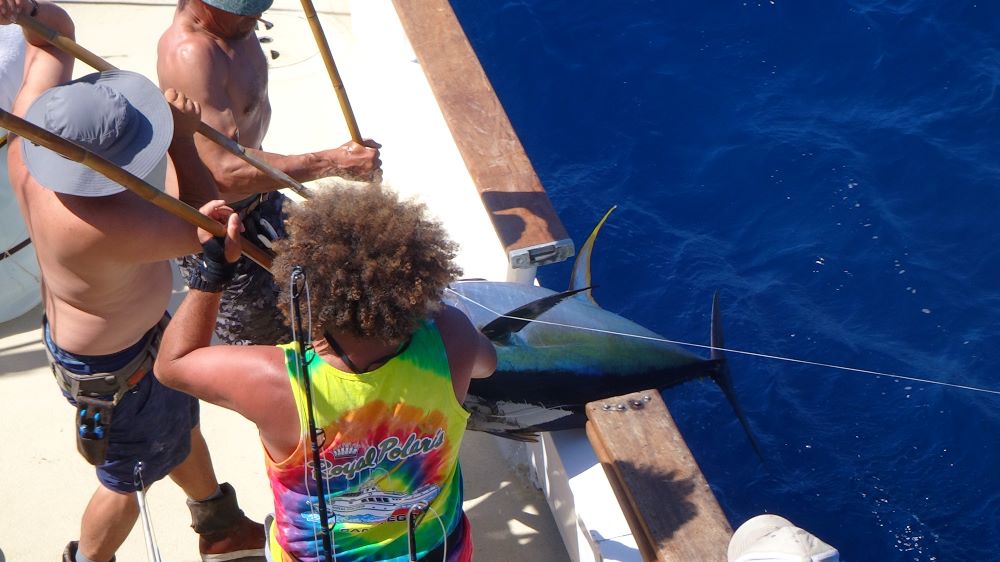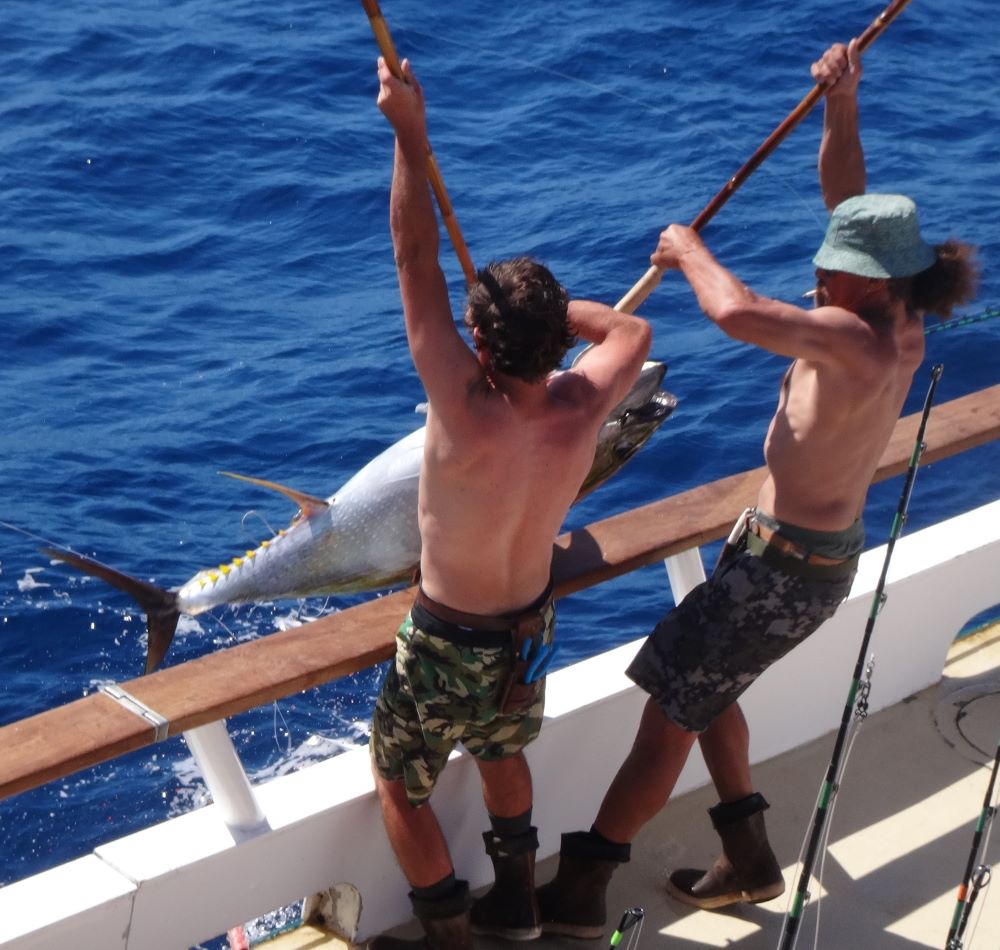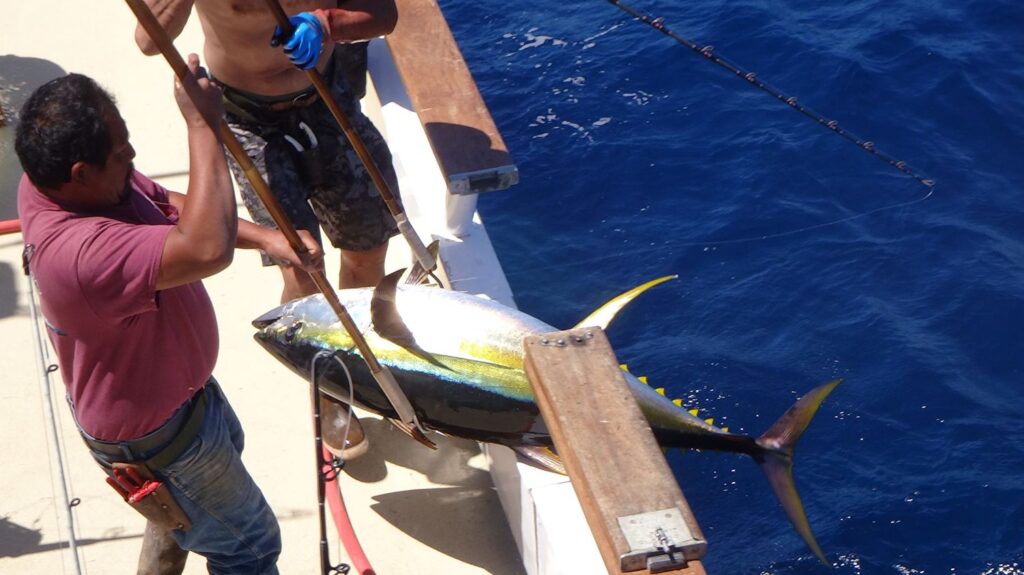 So, after a good morning, a beautiful day on the ocean, the weather is almost perfect, slight breeze to keep it not too hot, and enough to keep the kites up. What more could you ask for.
So, until tomorrow, wish us luck. Team R/p
"BeNt RoDs 4 LiFe"