Hello everyone; Well today was a repeat of yesterday, but better. We had limits style Yellowfin tuna fishing again and added over 100 Yellowtail to go along with the tuna. The morning was all about the Yellowtail, with most of the Yellowtail in the 12-to-15-pound range. As for the Yellowfin, they were in the 15-to-25-pound range, with a few larger ones coming in.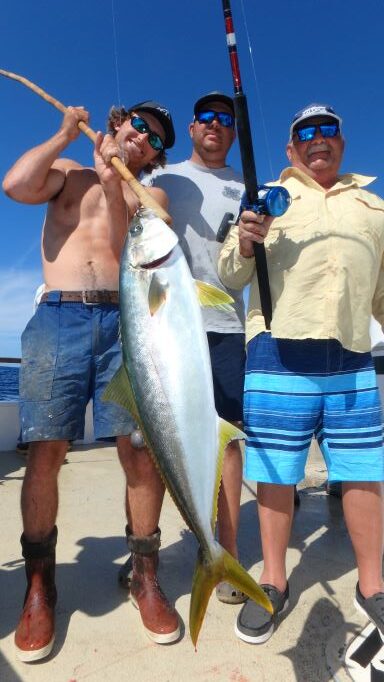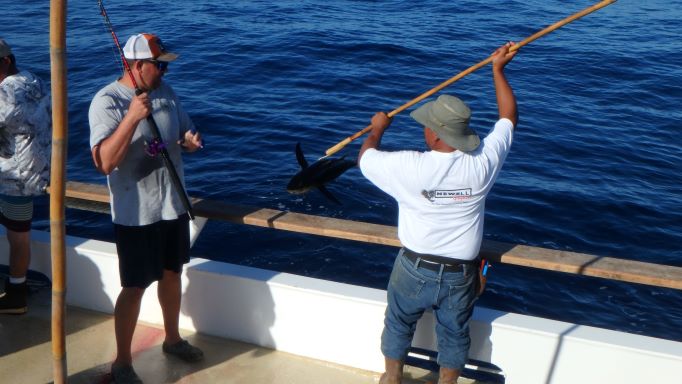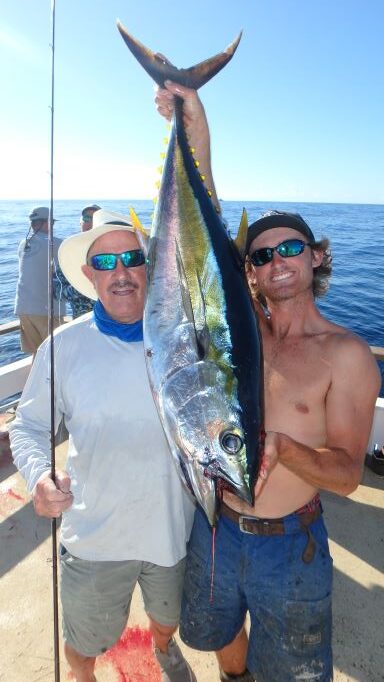 Weather continues to be excellent, with a slight breeze in the morning and flat calm after lunch. You had to have a sweatshirt on in the morning, but around 10:00 hours, it was time to take off the sweatshirt. Today was a good day for fishing, and weather.
We are on the move once again, moving north. We will be looking to finish off our Yellowtail count, and try for some Calico Bass, White Sea Bass, Halibut, just pulling and tugging for the next few days. So far, this has been a perfect example of a 10-day trip. Catching a number of species, Yellowfin tuna, Bluefin tuna, Calico Bass, Pargo, Wahoo, Yellowtail, and Grouper, just to name a few.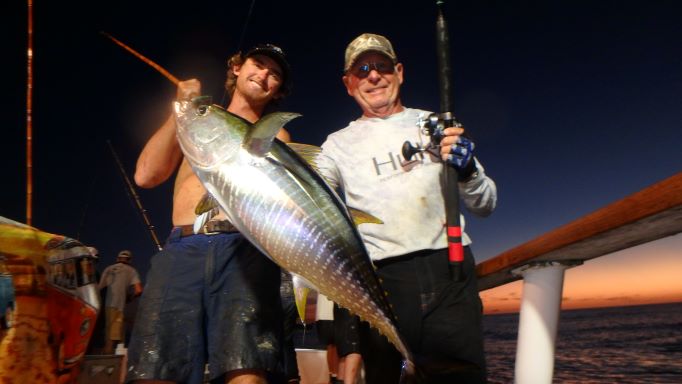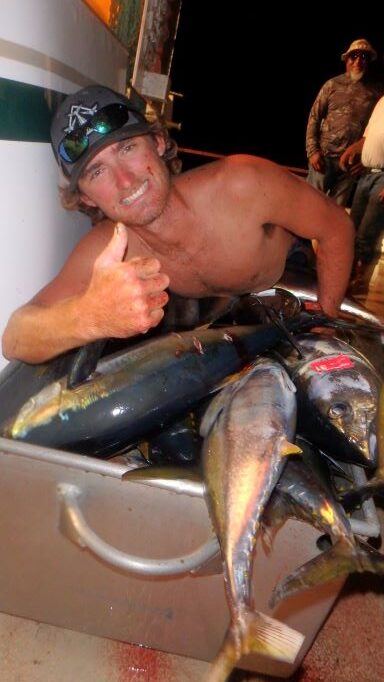 But that's all that happened today for us. So, until fingers and keyboard meet again. Good luck and good fishing. Team R/p
"BeNt RoDs 4 LiFe"🎣🎣🎣🎣🎣🎣🎣