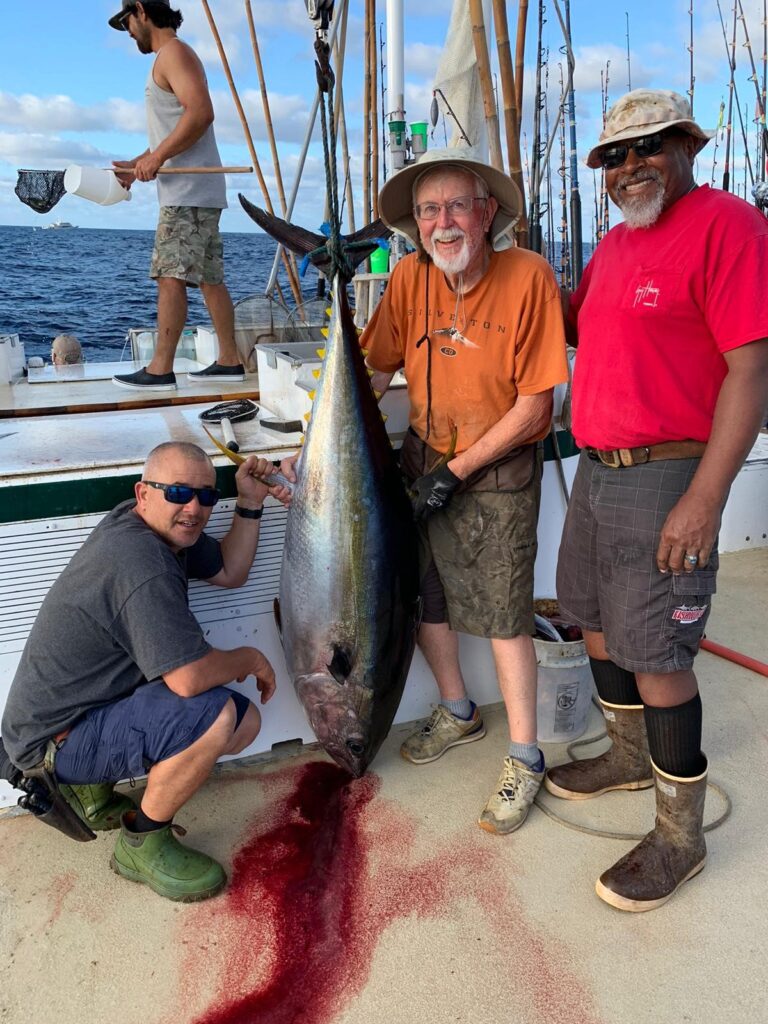 We had an excellent morning of fishing in beautiful weather. The fish we tagged weighed 100-160 pounds. It was slow in the dark, but Brian Boatman was able to pick up a 160 pounder that ended up being the days largest fish and earned Brian a $100.00 gift certificate to Jerry Brown Line One.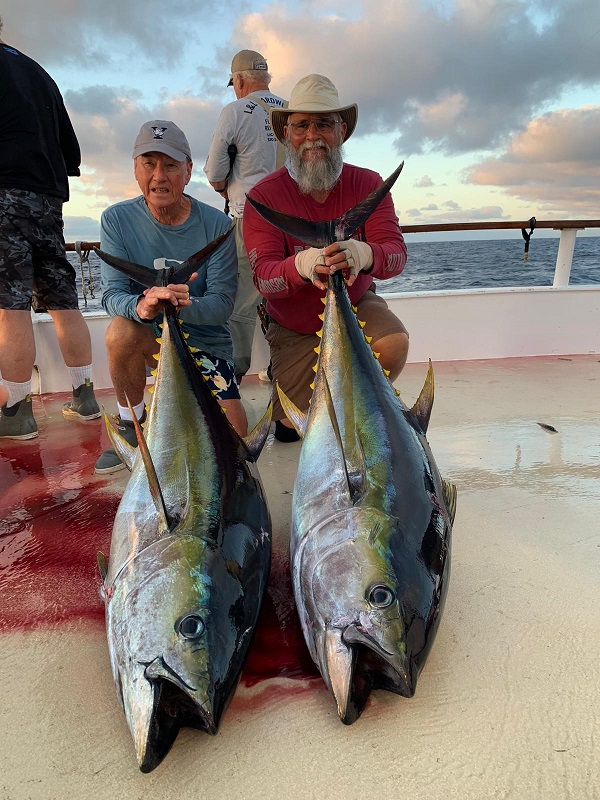 We patiently fished through slack conditions until the current started pulling later in the morning. Once we got some flow the tuna stared hitting and they had us on the ropes for a while. After the tuna bite slowed down, we did a little trolling and picked up some more wahoo.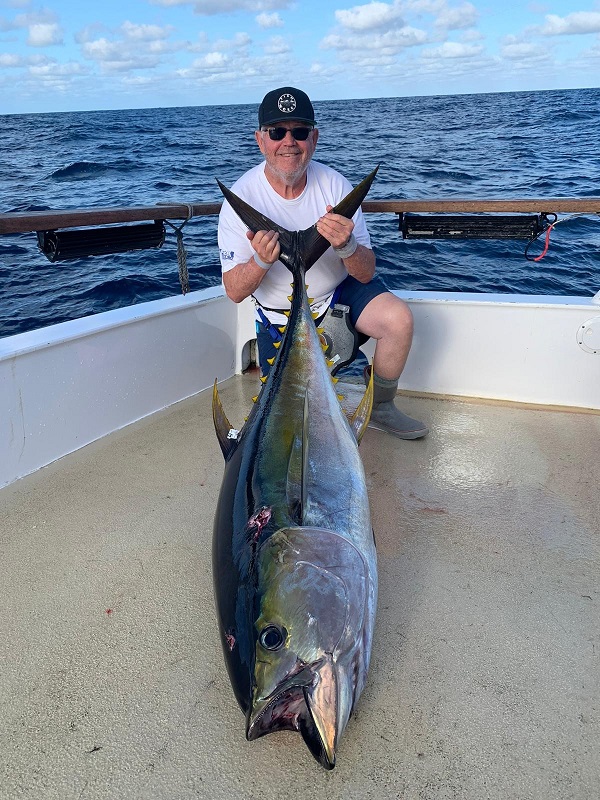 Tomorrow will be our last day of fishing so hopefully we can keep it rolling and catch a few nicer fish and finish off our last well.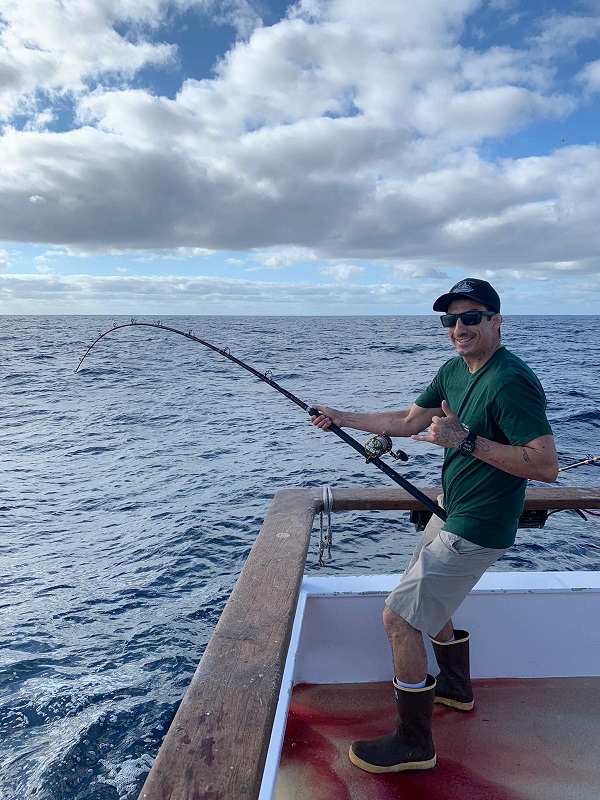 RP CREW (Jonathan, Eddie, Tommie, Doug, Mike, Bryan, chef Frank and Ron)?