Hello everyone; Well, the Bank is on the upswing, with us having a great day of Yellowfin tuna fishing. Jonathan reports, we are enjoying a nice day of tuna fishing, in beautiful weather. Some of the tuna weighed in the 30–60-pound range, while the majority were in the 100–180-pound category.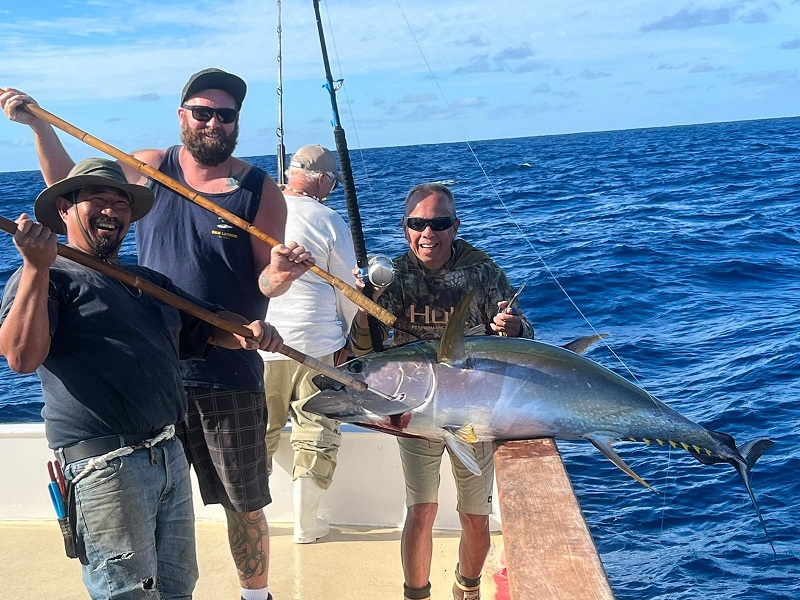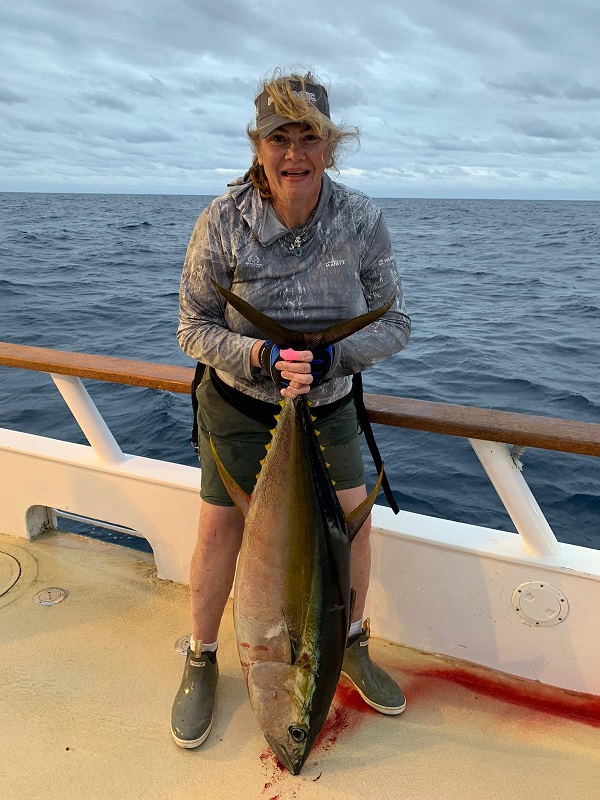 The largest Yellowfin caught today, was lucky angler Lloyd Henry. Lloyd fish came in at 240 pounds and earned him todays $100.00 gift certificate to Jerry Brown Line One Spectra.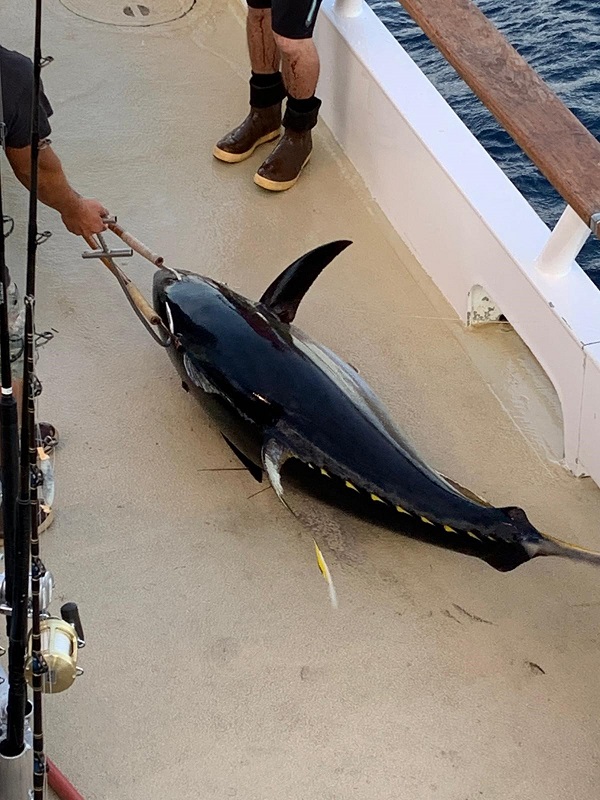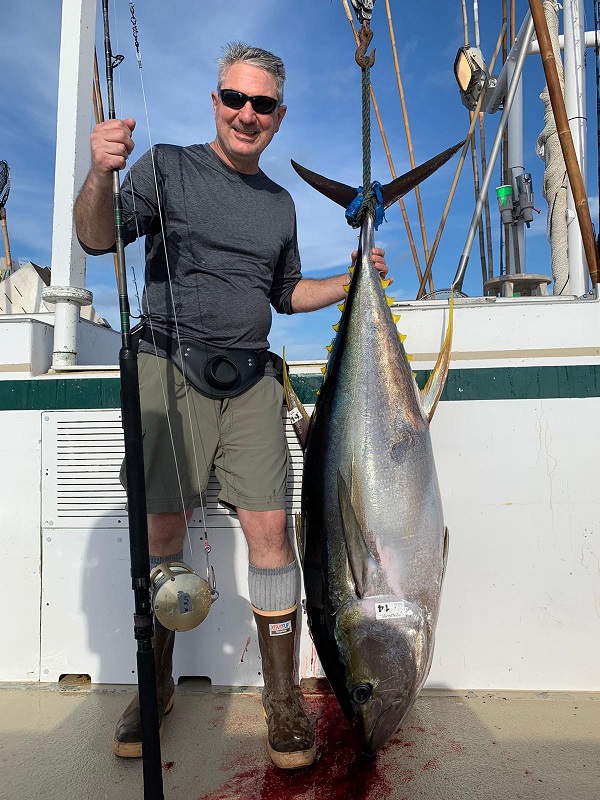 Scooping was good again, as we made a tank of flyers, and hopefully we can put them to good use tomorrow. Until then, good luck and good fishing. R/p crew ?