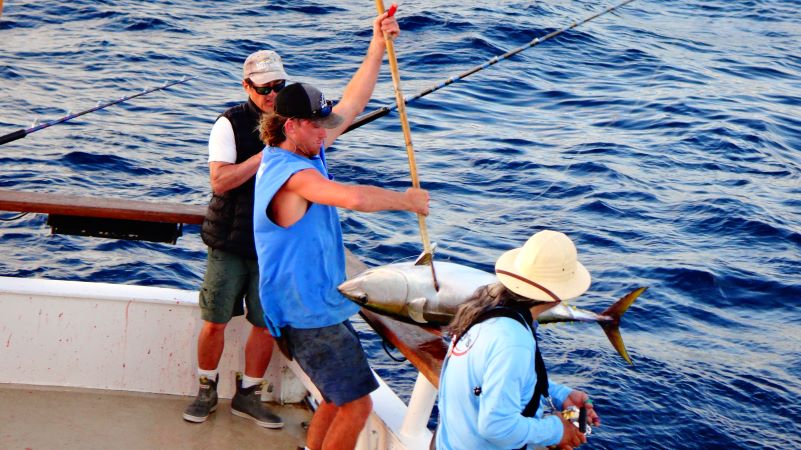 Another great day of fishing on the Royal Polaris. Team R/p scores again.
Lady luck today. First timer long-ranger Teresa Reynoso caught her fish of a lifetime. She was on the kite when a 285-pound giant inhaled her kite bait. This is her personnel best. Way to go Teresa. Living the dream on the Royal Polaris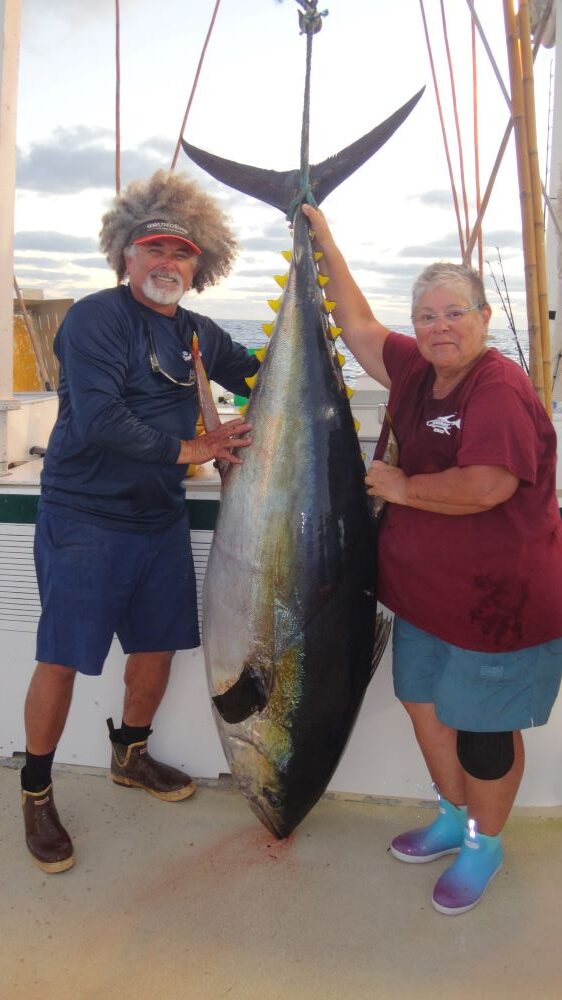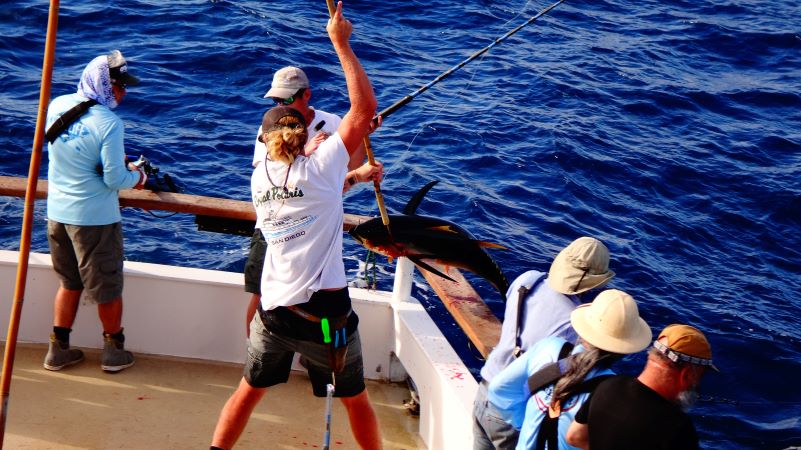 Weather today was excellent, with a slight breeze out of the northeast, with a rolling swell, sunny and warm. We had good Yellowfin tuna fishing once again, most of the fish were in the 50 to 60 pound range, with a few in the 90 to 120 category.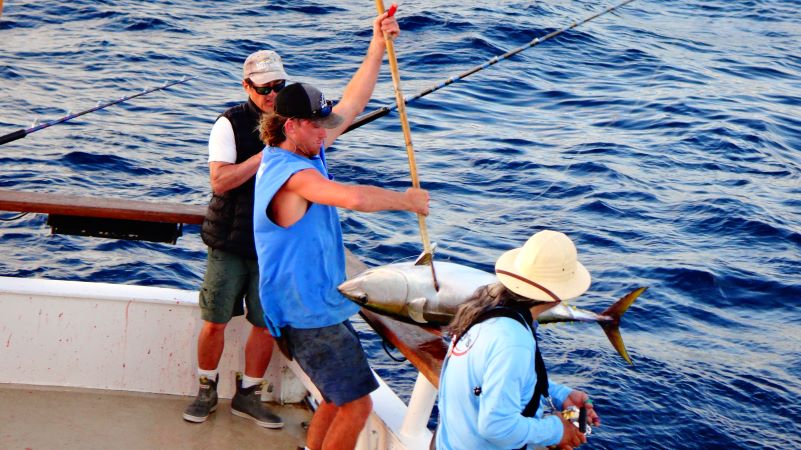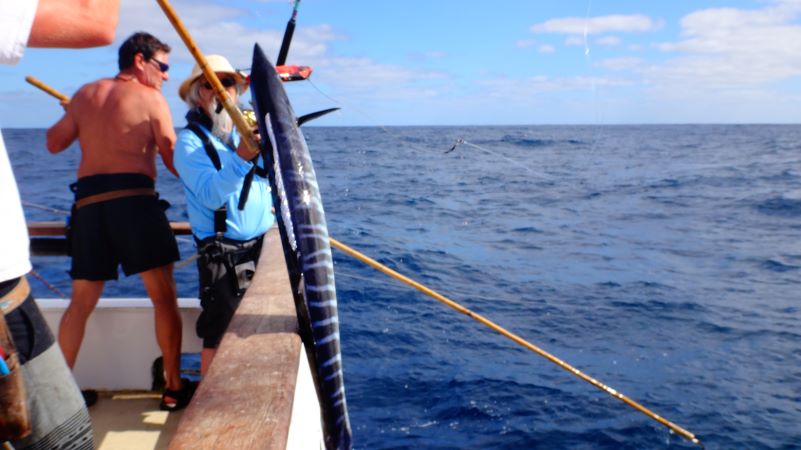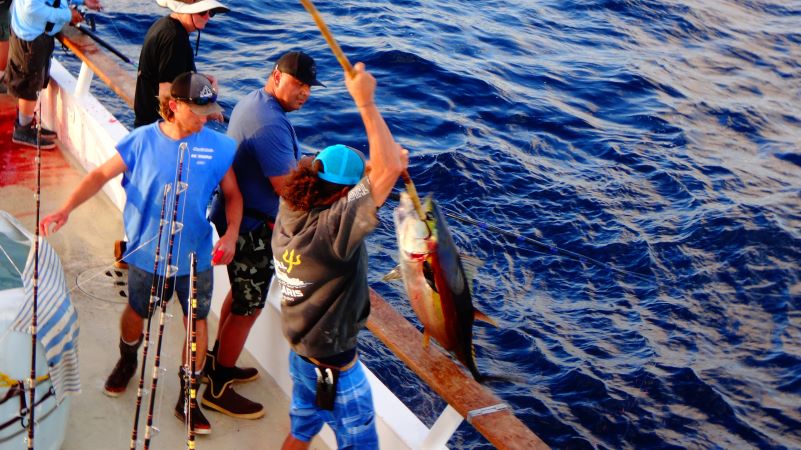 The Wahoo showed up once again for us, not in numbers, but they showed. Not only the did the Wahoo showed again, so did the taxman.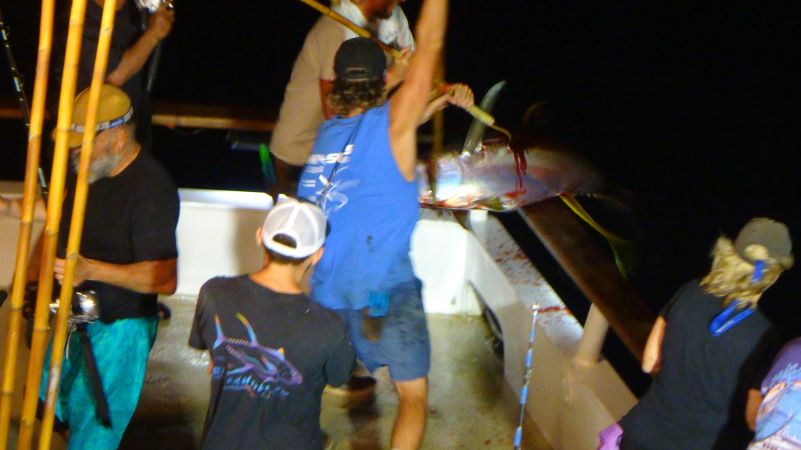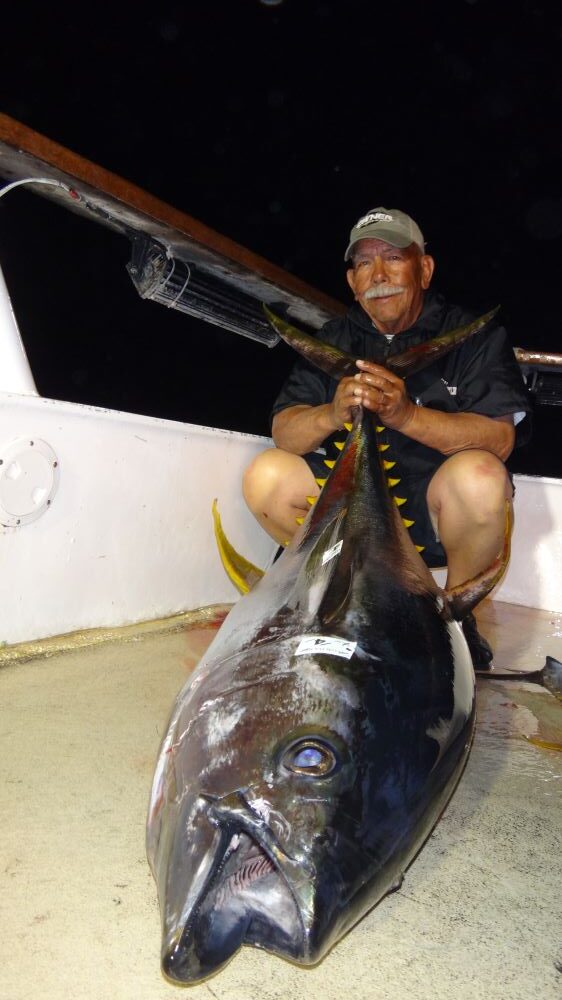 It didn't take long for us to make our tank of bait, and it's time to get some sleep, but until tomorrow, wish us luck and we will keep you posted on our daily events. Team R/p
"BeNt RoDs 4 LiFe"🎣🎣🎣🎣🎣🎣🎣🎣🎣🎣
Check out the short video on our Facebook page