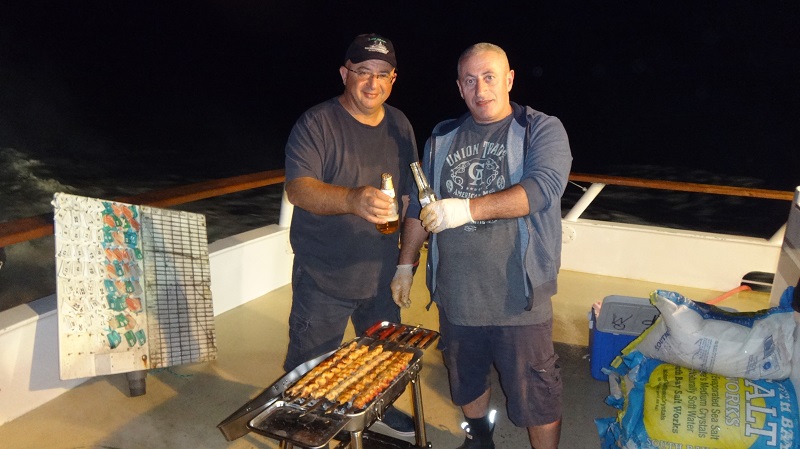 Hello everyone; Well with great weather and flat seas, we made our first stop, and it was a mixed bag. We caught Yellowfin, Yellowtail, Grouper, and assorted bottom fish. With the great weather, we had our first of two barbeques, and when chef Steve and chef Joseph barbeque, it's something you won't forget. We had lamb chops, fresh Grouper and Yellowtail, beef/pork/lamb kababs.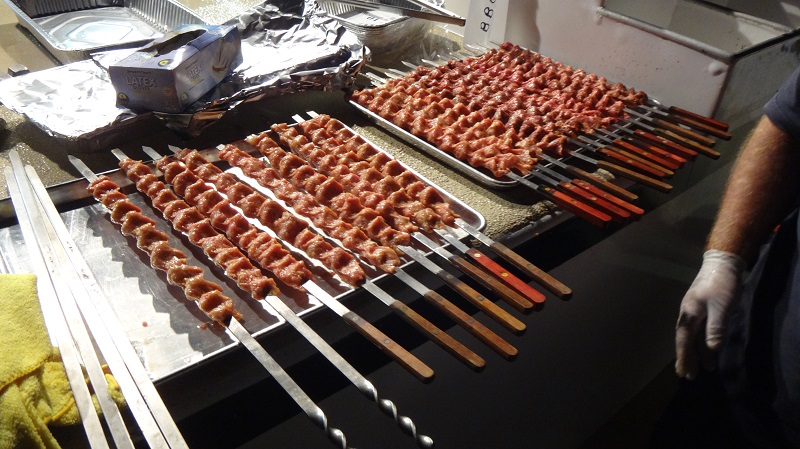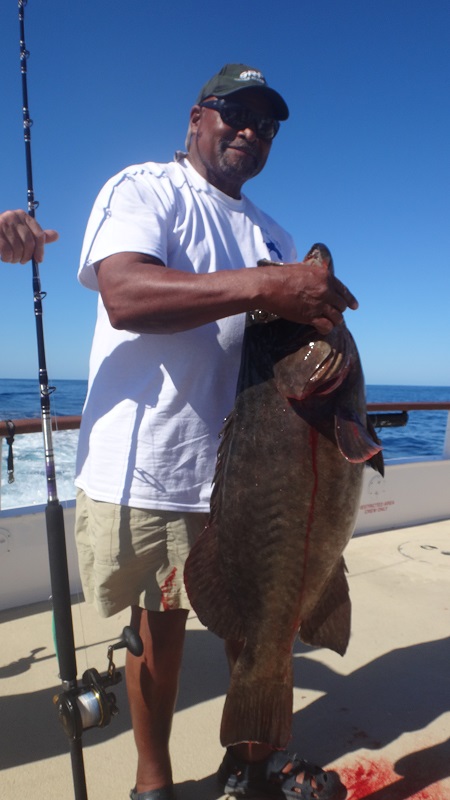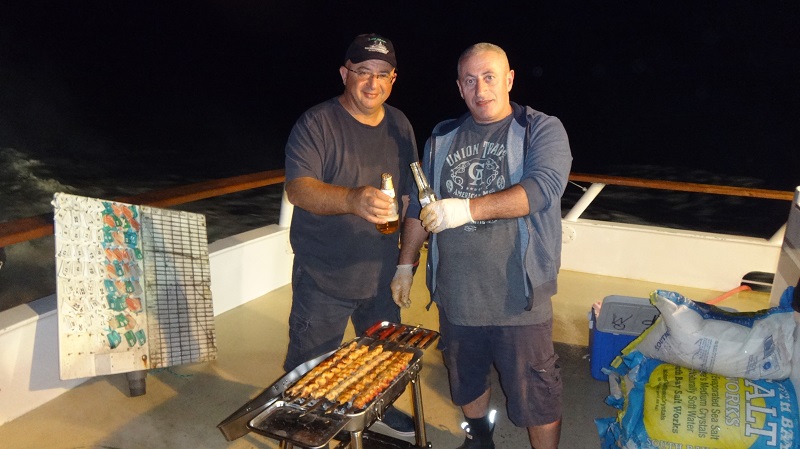 So, after dinner, we went into Magdalena Bay and caught a couple of tanks of Mackerel. Around midnight, we departed, and we are now headed to our next destination.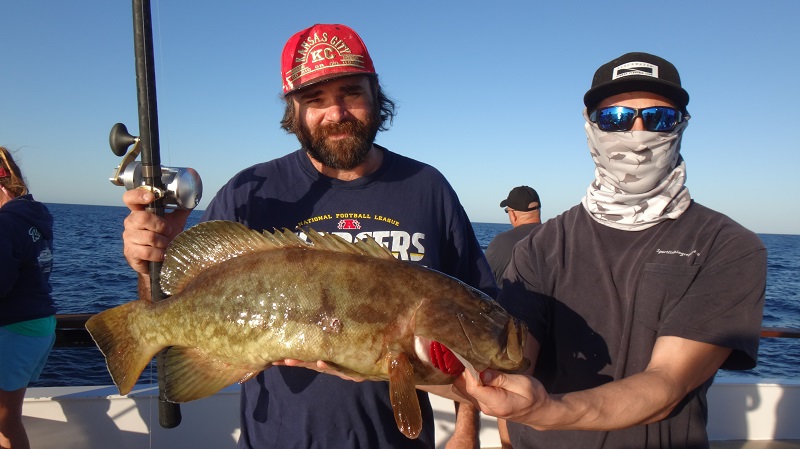 Steve Marshell would like to say hello to his wife Mona, and Greg Curry would like to say, Robert I got a Grouper for you. But we had it for dinner. So, with that, wish us luck and we will keep you updated on our daily events. Team R/p.?