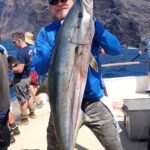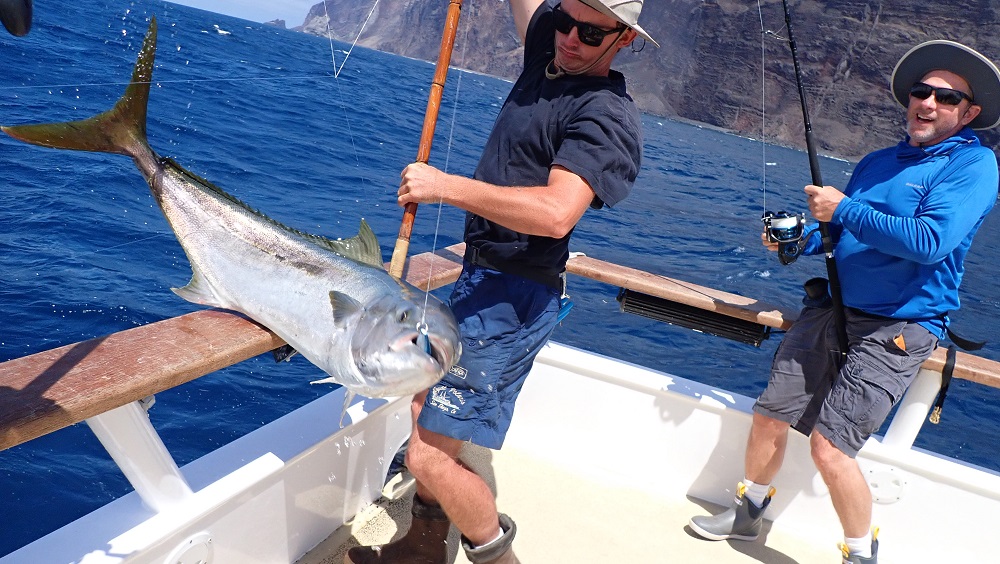 Hello everyone; Well we are off and running. We arrived to the area around 10:30 hours. We started our day off with a steady Yellowtail bite. Most of the fish were in the 25 to 30 pound range, with a few jumbos showing, up to 45 pounds.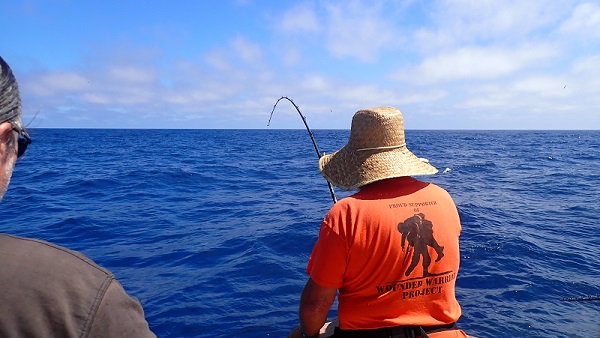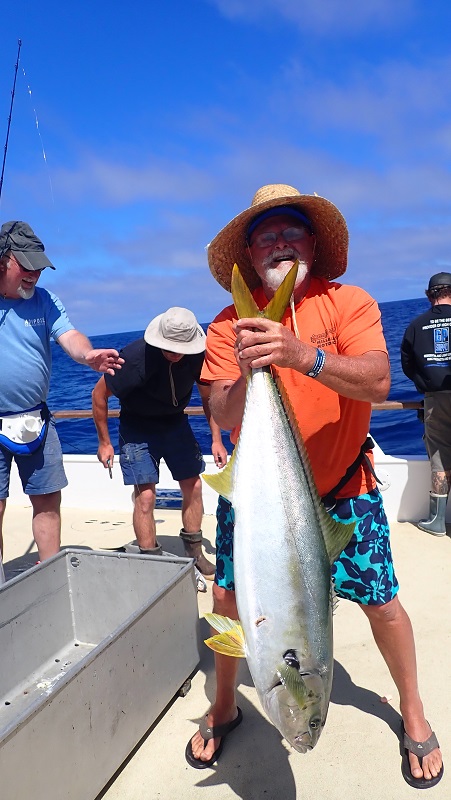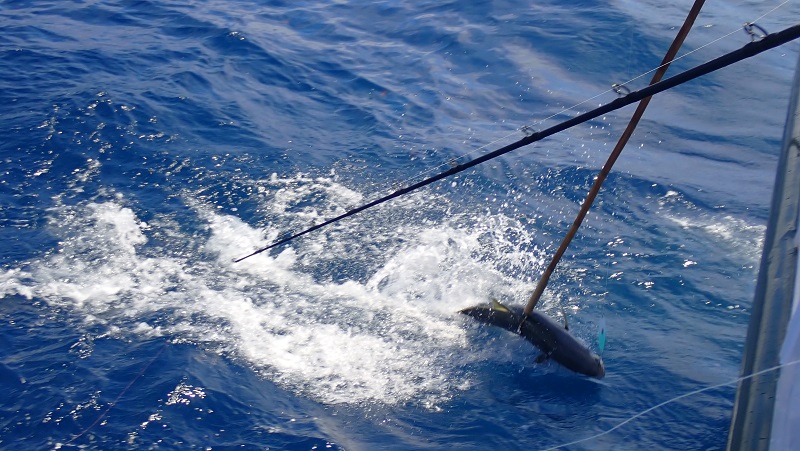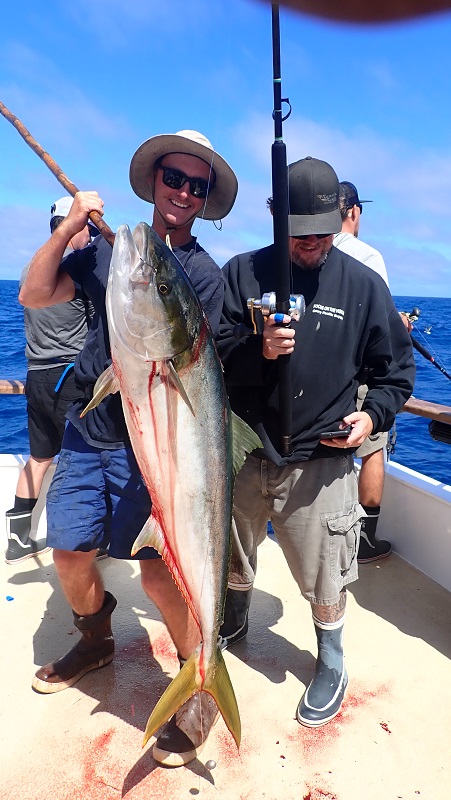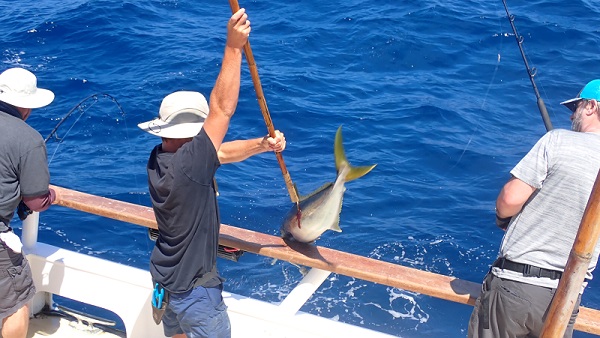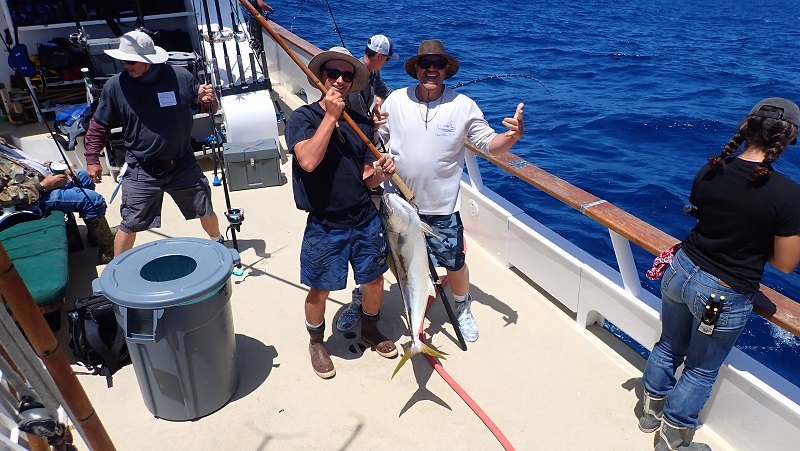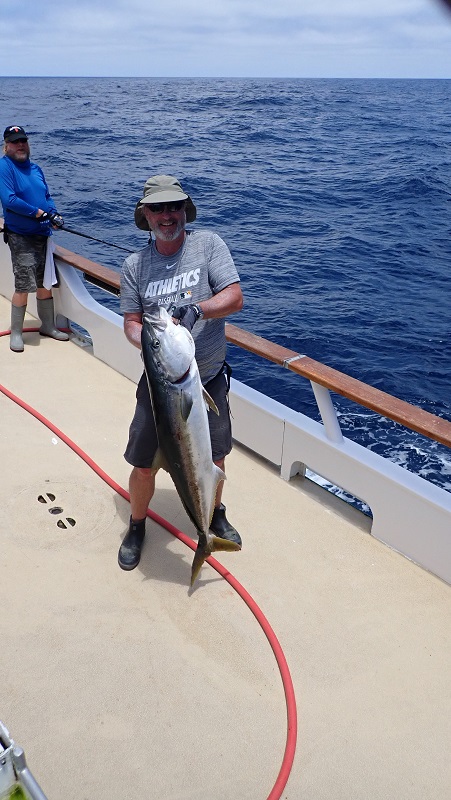 The Yellowfin bite started to bite for us around 17:00 hours, we hooked about 20 fish, but we had heavy losses due to light line, and the tax man of course. These are all beautiful fish, ranging from 70 to 90 pounds and some in the 110 to 130 range.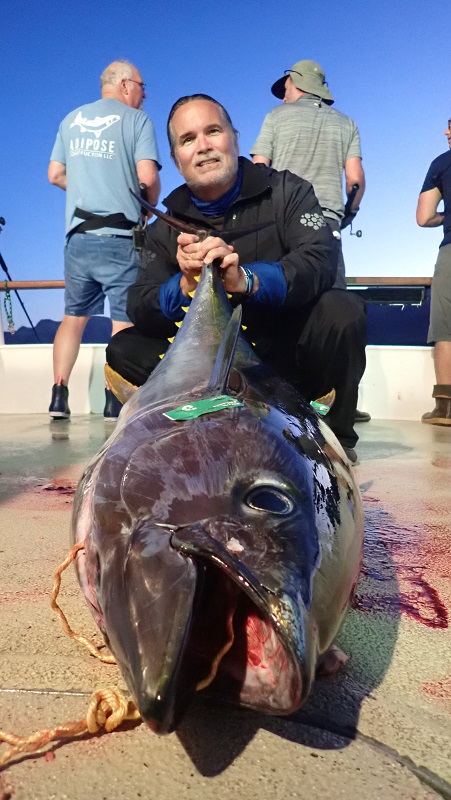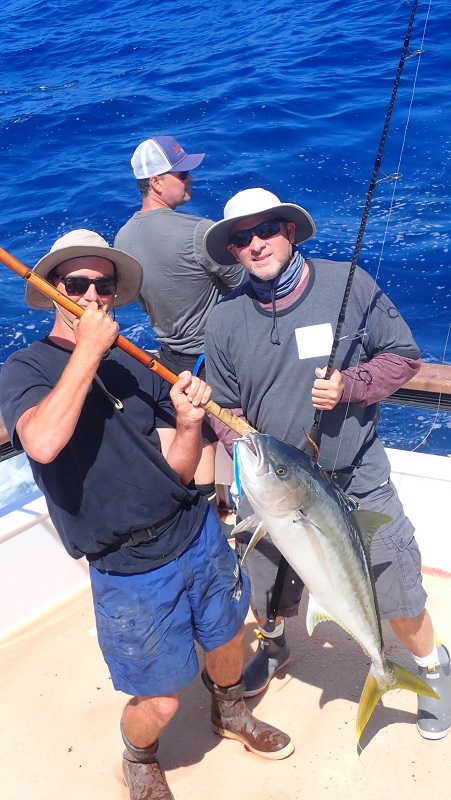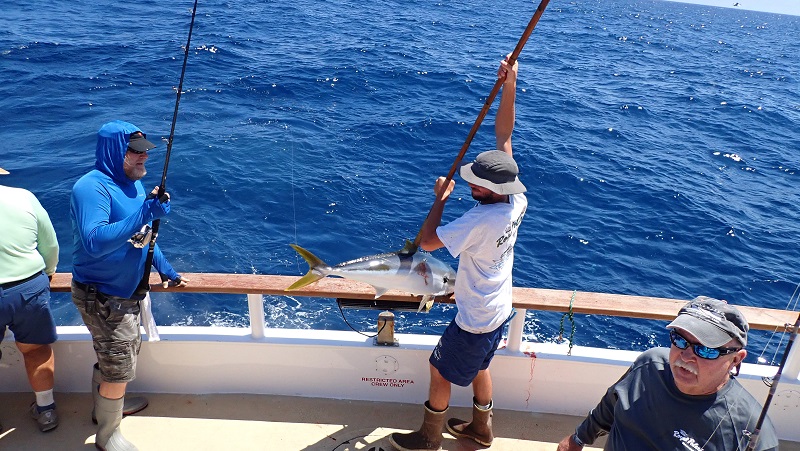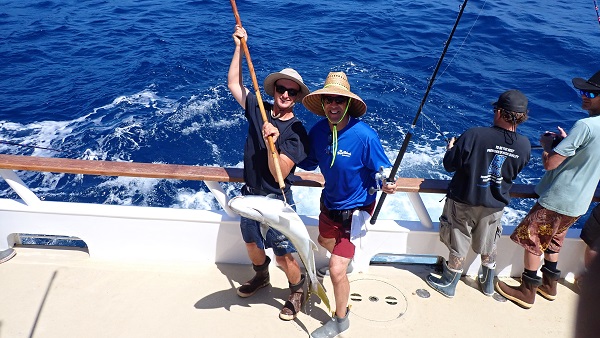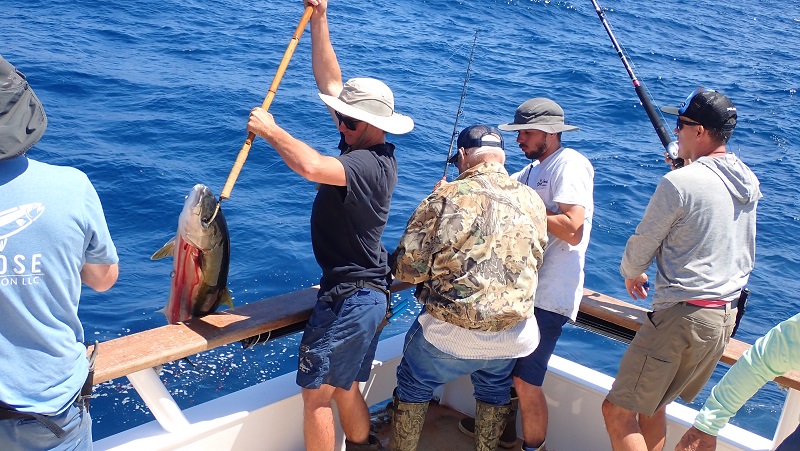 Weather is just beautiful, with a slight breeze (may be 5 knots), clear skies, and sunny. It's very warm also. We made a quick tank of mackerel tonight. We are hoping that the Yellowfin make a good showing in the morning. Not much more to report, so until tomorrow, wish us luck. Team R/p. (Frank, Dharyl, Ryan, Traevon, Eddie, Nick, Dave and Doug)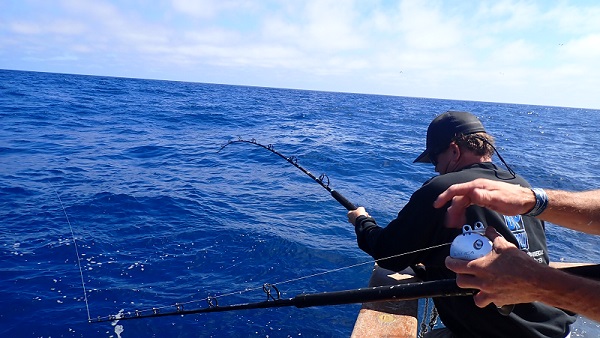 "BeNt RoDs 4 LiFe"?