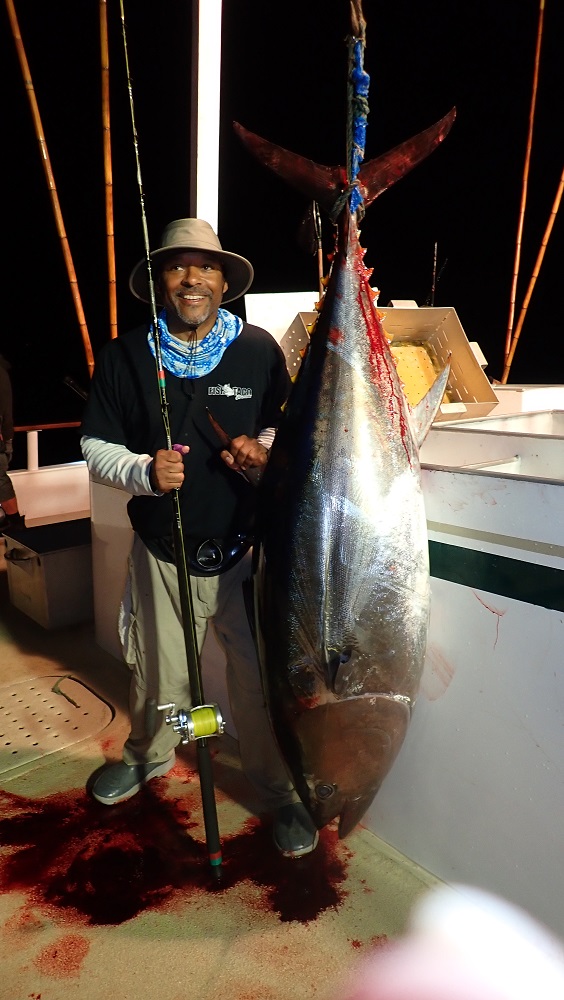 Hello everyone, well we had a wonderful day today. Since the Bluefin bite has mostly been at night, we took some time out and went looking for some Yellowtail and Rockfish. The Yellowtail didn't want to play, but boy did the Reds. We has so much fun fishing for Reds today, most of them were in the 5 to 8 pound range. Just right for the tasty kitchen.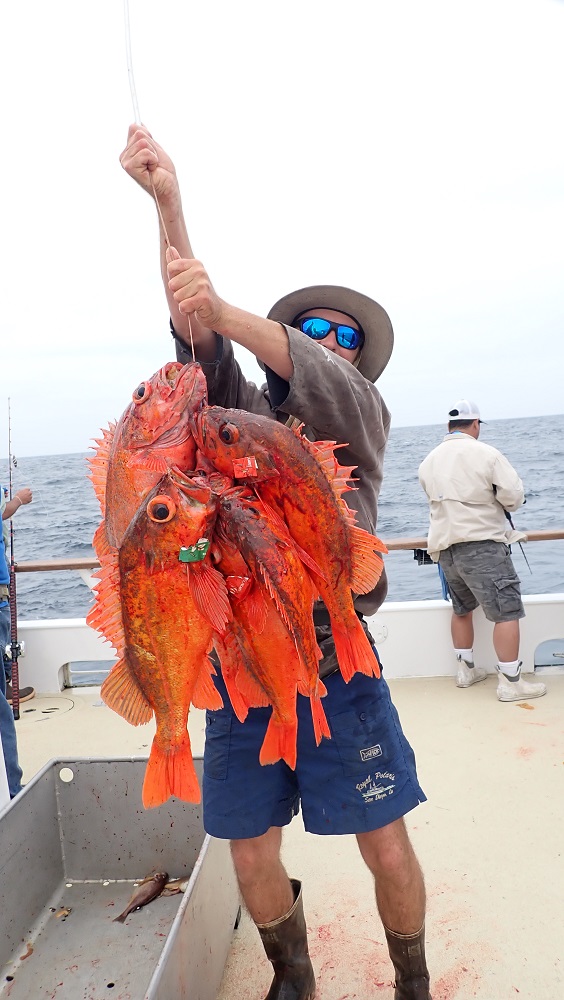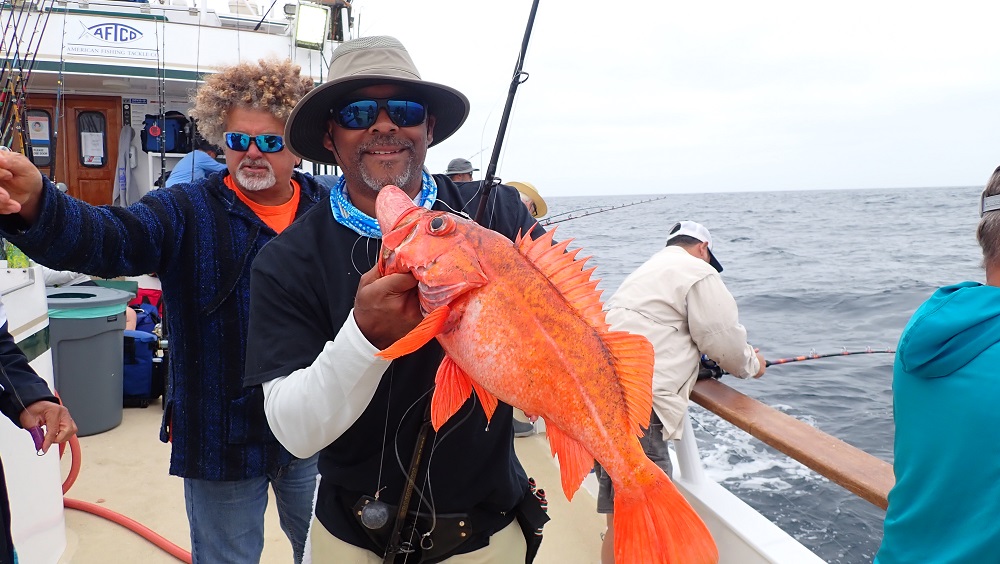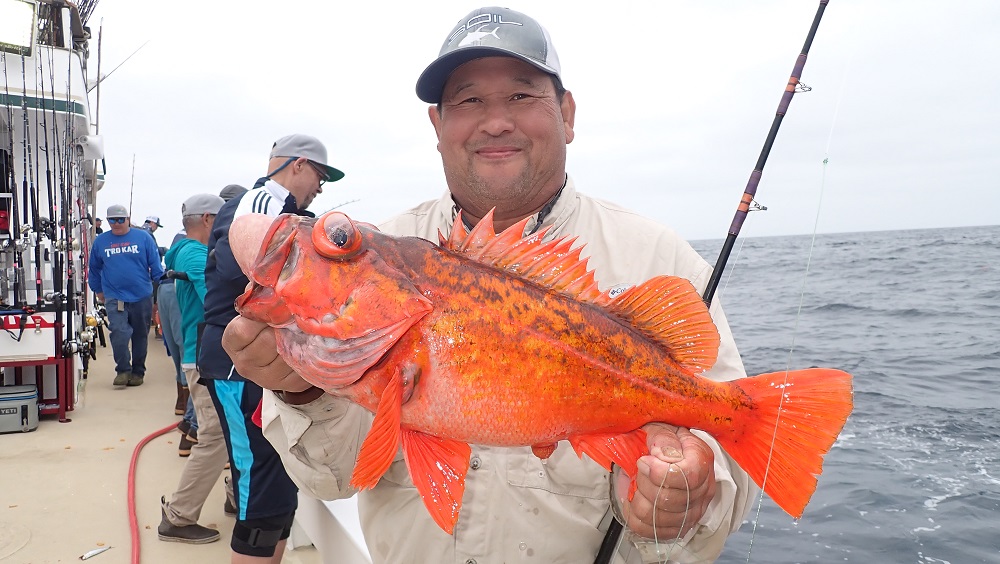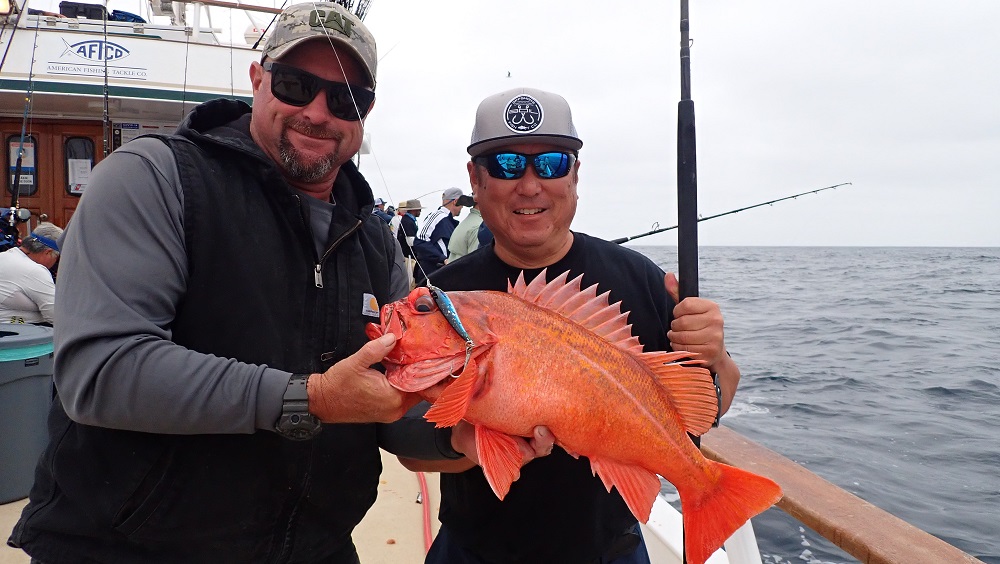 Once we had our fill of Yellowtail and Rockfish, we headed back to the Bluefin grounds. We started a drift at first call for dinner, and it's now midnight, and we are still drifting.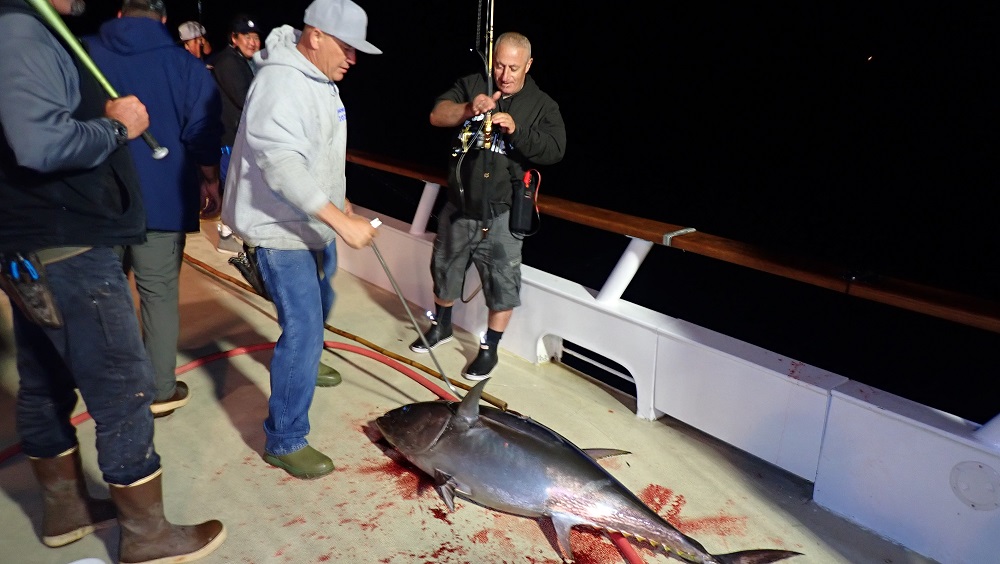 By means, it's not wide open, but the quality of the Bluefin is just excellent. We have fish up to 238 pounds. Many personnel best today. Largest Bluefin so far for today is a 238 pond, caught by Dana Perry.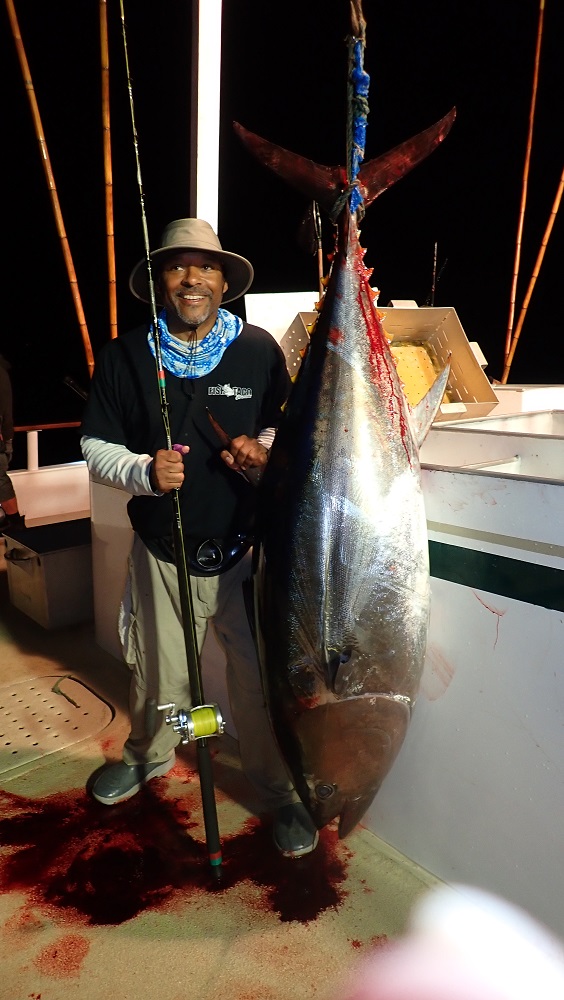 We have is few in the 180 to 198 range, and the rest are over 100 pounds, except to one fish, that will go around 60 pounds.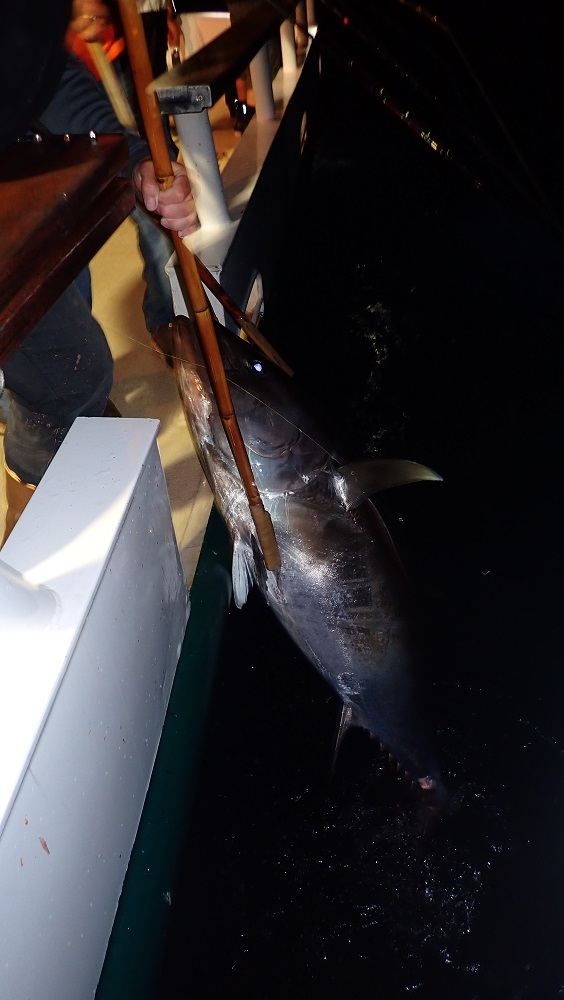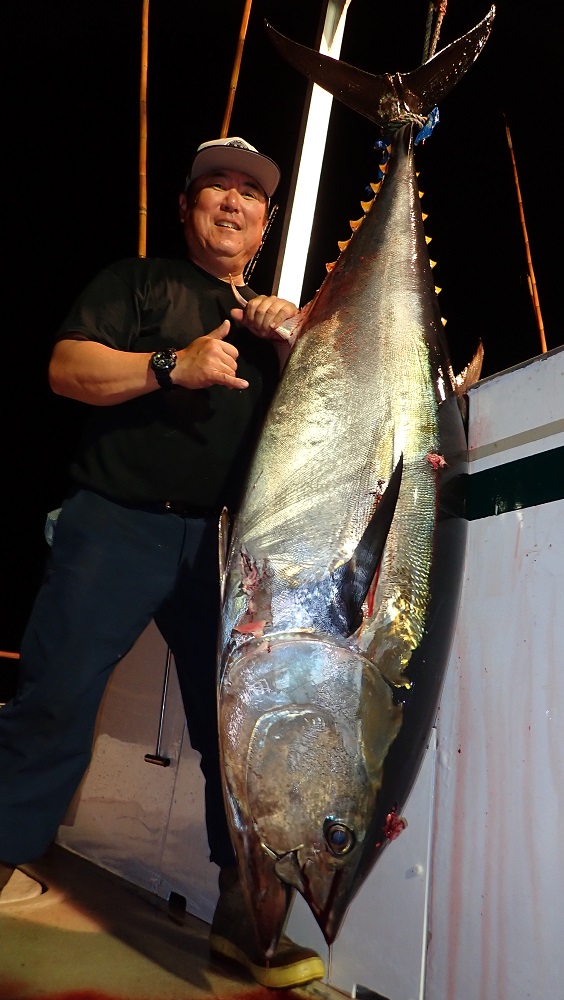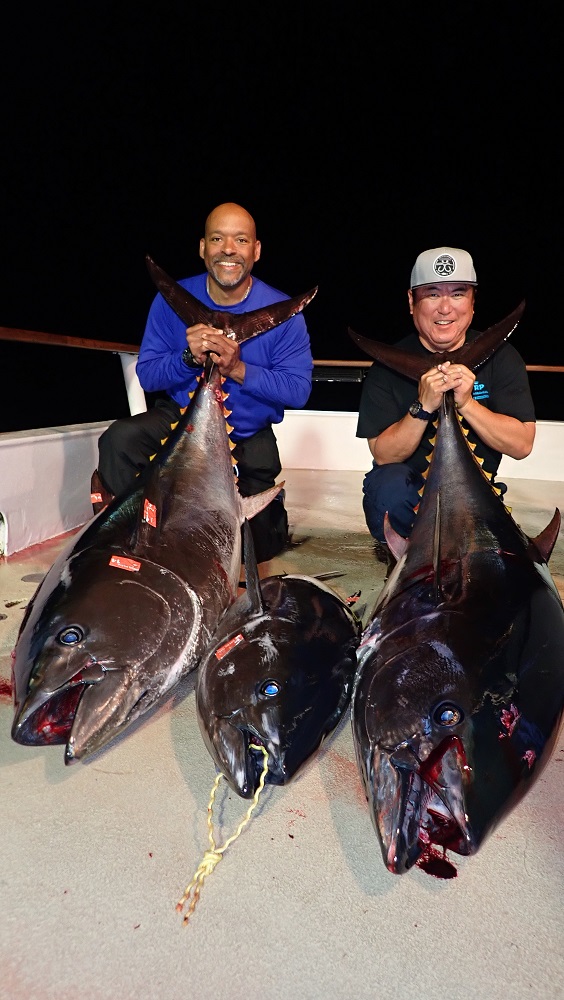 Weather continues to be excellent, with overcast skies, flat seas and warm. We have one more night after tonight, before we call it a trip. So until tomorrow, wish us luck. Team R/p.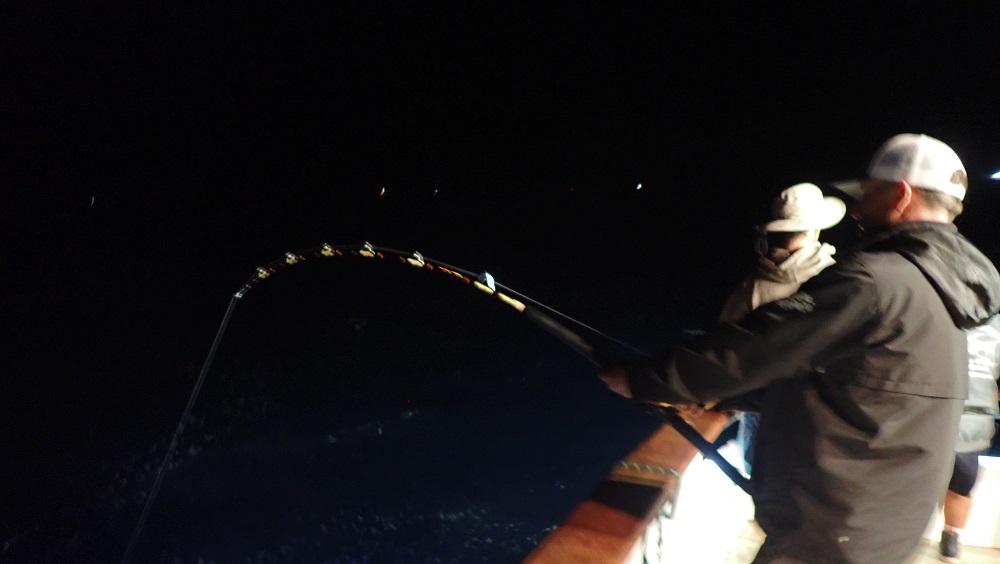 "BeNt RoDs 4 LiFe"
P.S. Another Long Night